We teamed up with Monster Energy on a special project called 'The Am Van'. The concept is simple: invite a bunch of young rippers, put them in a van together and head out to crush skate spots. Add in a couple of seasoned rippers like Monster team riders Khule Ngubane and Dlamini Dlamini, and you've got some serious spice to cook something up for the week. The third Am Van trip went down just as the Covid-19 madness started to grip South Africa. The crew were meant to spend a few days in Pretoria stacking clips before making their way over to Sun City in North West Province for Ultimate X 2020. Halfway through the week many events across the country were being cancelled, and eventually the call had to be made to unfortunately cancel Ult X too! So the crew decided to stay in Pretoria for a few extra days, and rather than risk flying back home, everyone opted to take the long drive down the N1 instead. There was a quick pitstop in Bloemfontein to get a few more clips and then it was back home to Cape Town just in time for several weeks of lockdown. The visiting crew consisted of Alex Williams, Ethan Cairns, Allan Adams, Khule Ngubane and Dlamini Dlamini. We also had the usual media team consisting of Grant McLachlan on photos and Joubert van Staden with the video camera. Finally, rounding out the heavy tour squad were Shaun Burger the local Pretoria ripper and thanks to Reuben Els who stepped in to be the van driver and local guide.
Photos – Grant McLachlan / Words – Luke Jackson

The heavy tour crew sightseeing at Pretoria's iconic Union Buildings.

Khule Ngubane – Feeble

Allan Adams – Front blunt transfer

Alex Williams – Kickflip

Joubert van Staden – Rock pull-out to fakie

Kanya Spani pulled in from JHB to join the crew for the day – Front feeble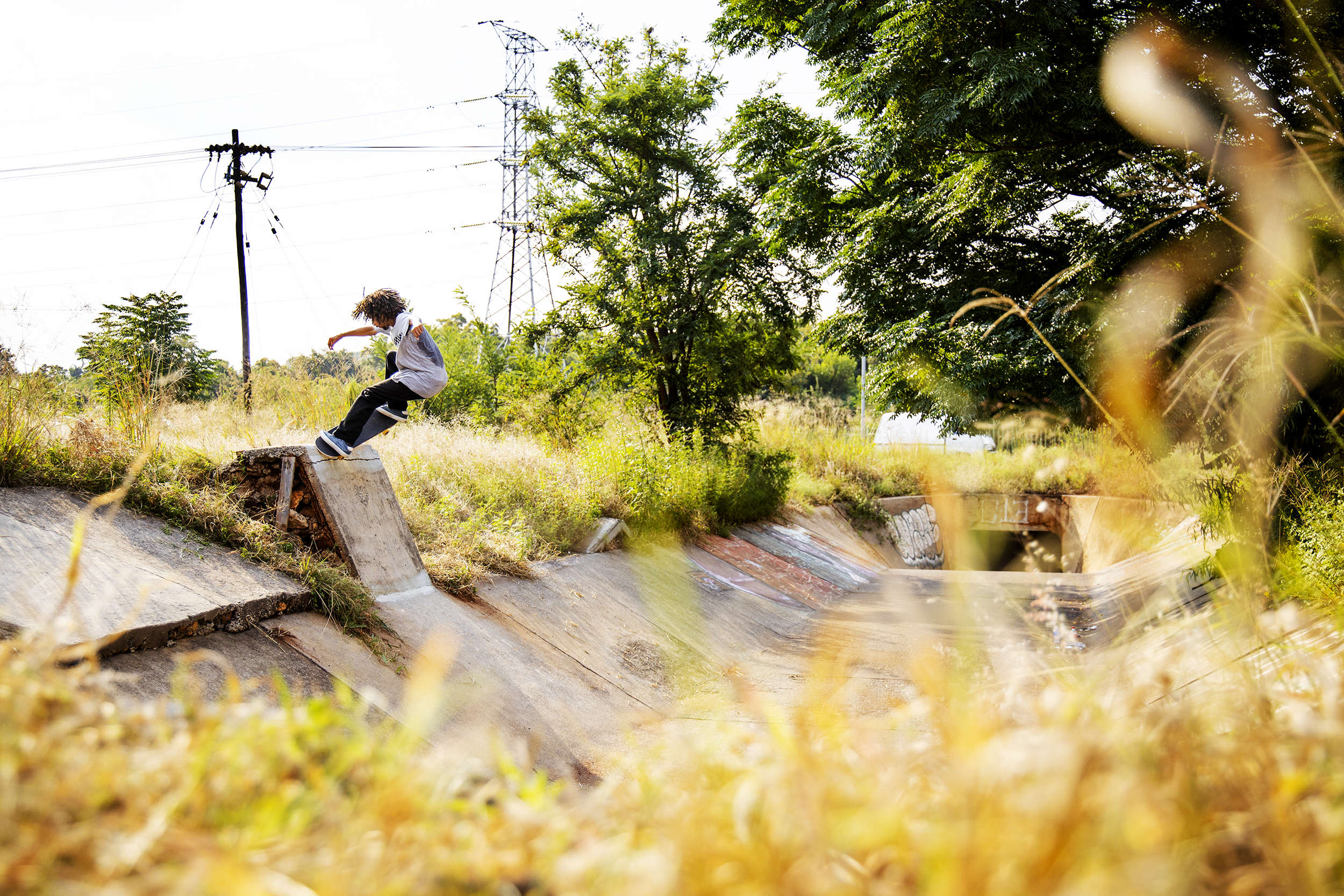 Alex – Frontside pivot to fakie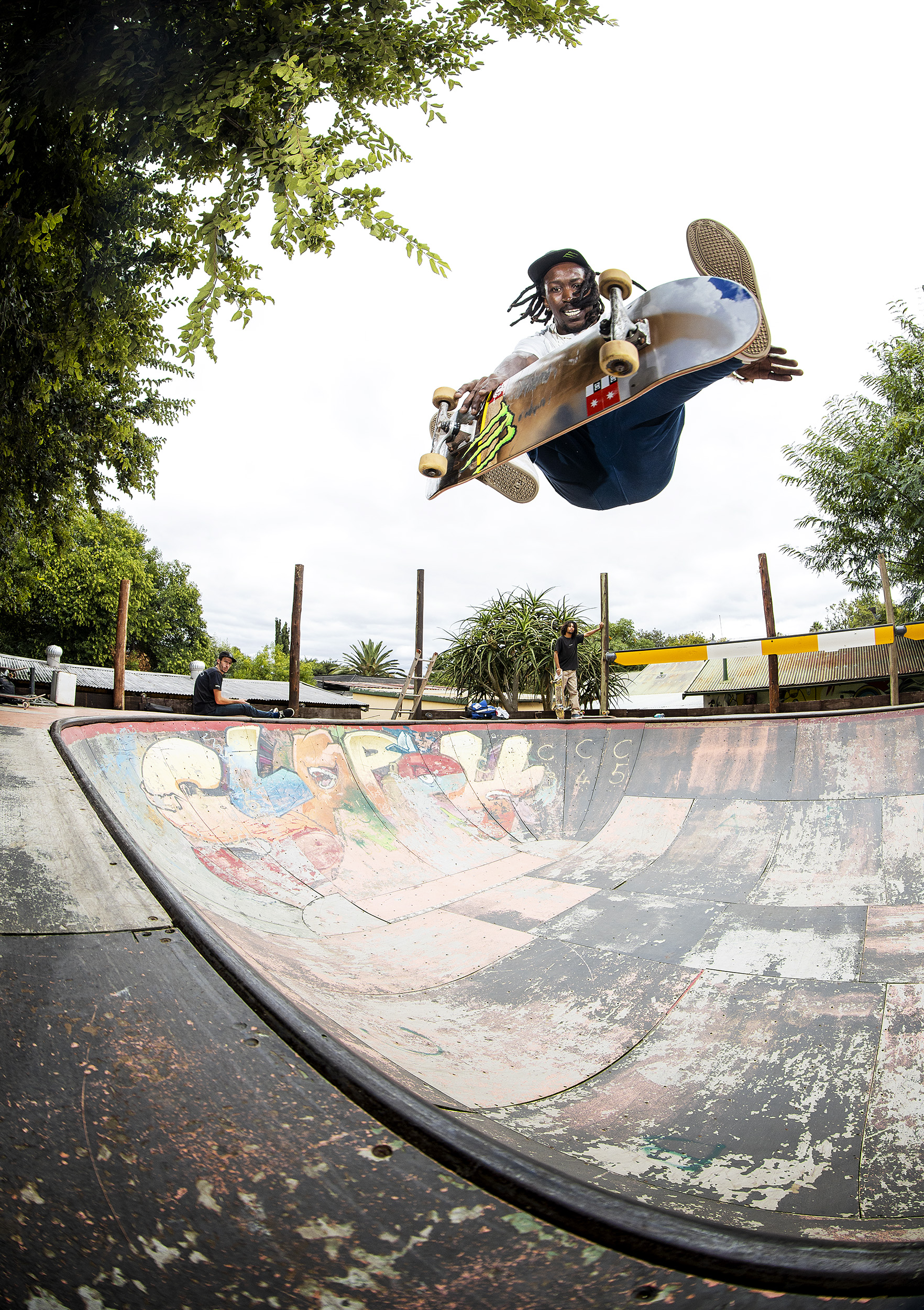 Khule – Heelflip grab

Shaun Burger – 360 flip

Alex – Backside flip

Van life!

Dlamini Dlamini – Frontside flip

Alex – Heelflip

Reuben Els – Crooked grind

Alex – Front feeble

Alex – Crooked grind

Joubert – Front board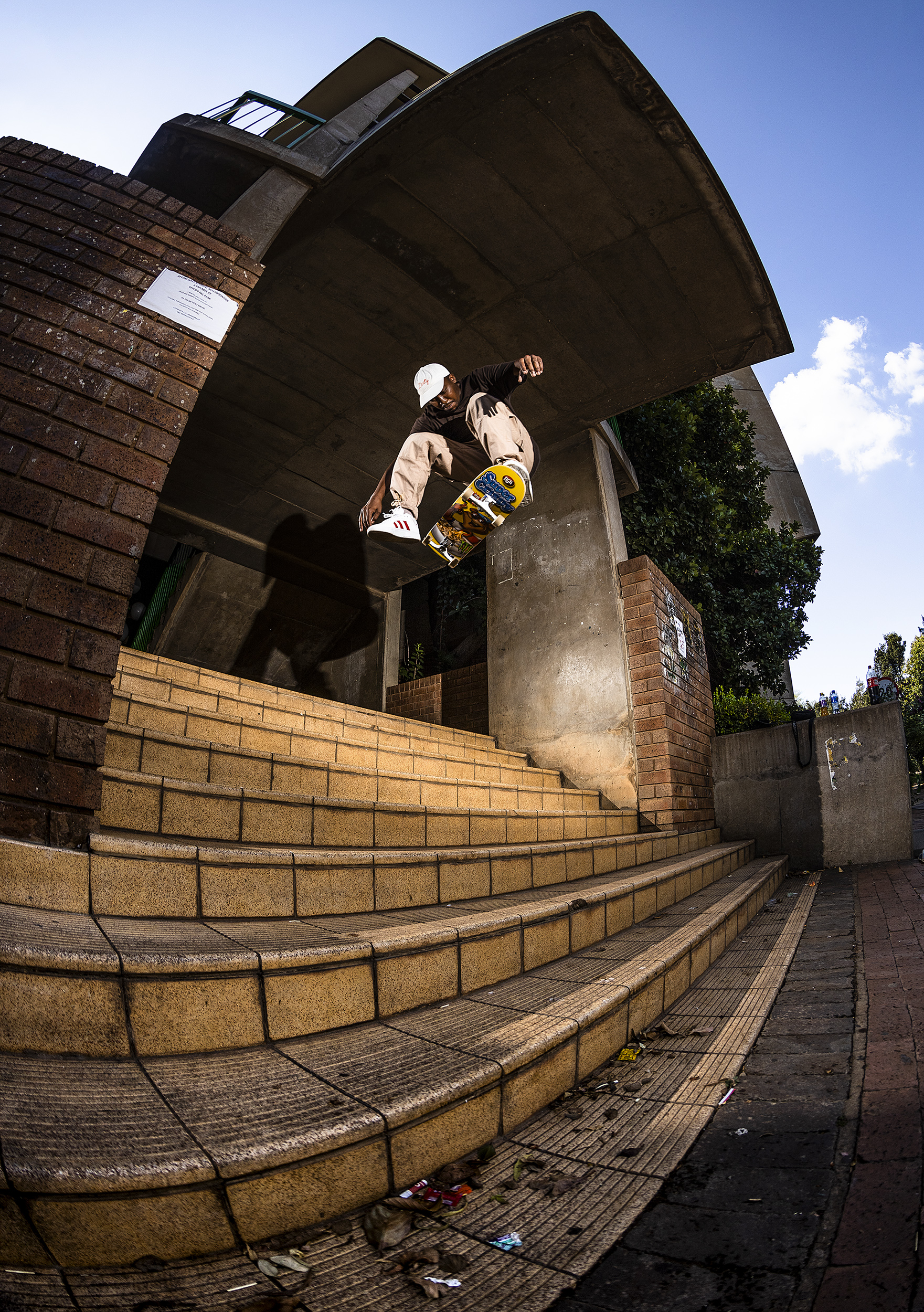 Dlamini – Switch front shove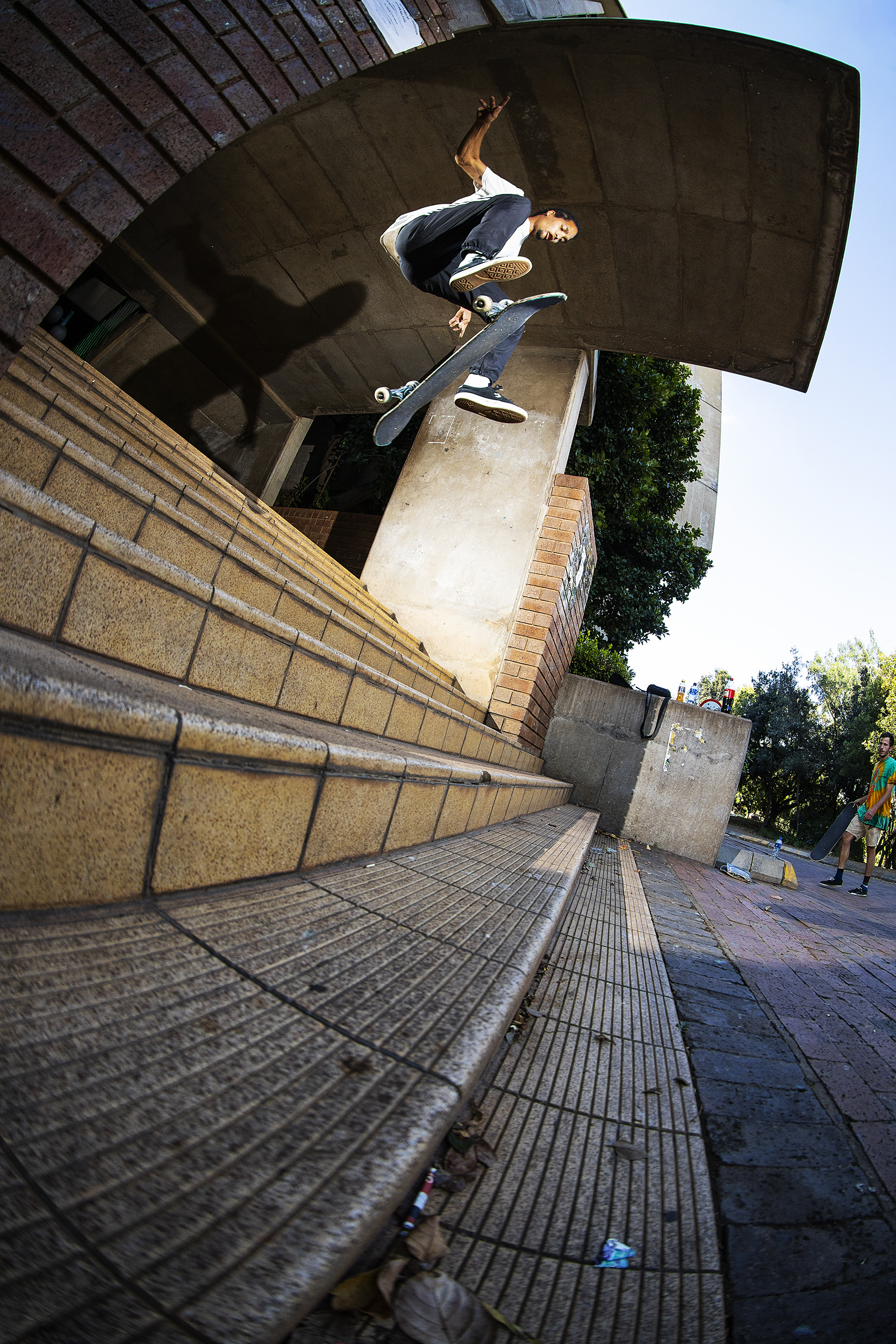 Allan – Switch bigspin heel

Ethan Cairns – Half cab heel

Joubert – Nosejam to fakie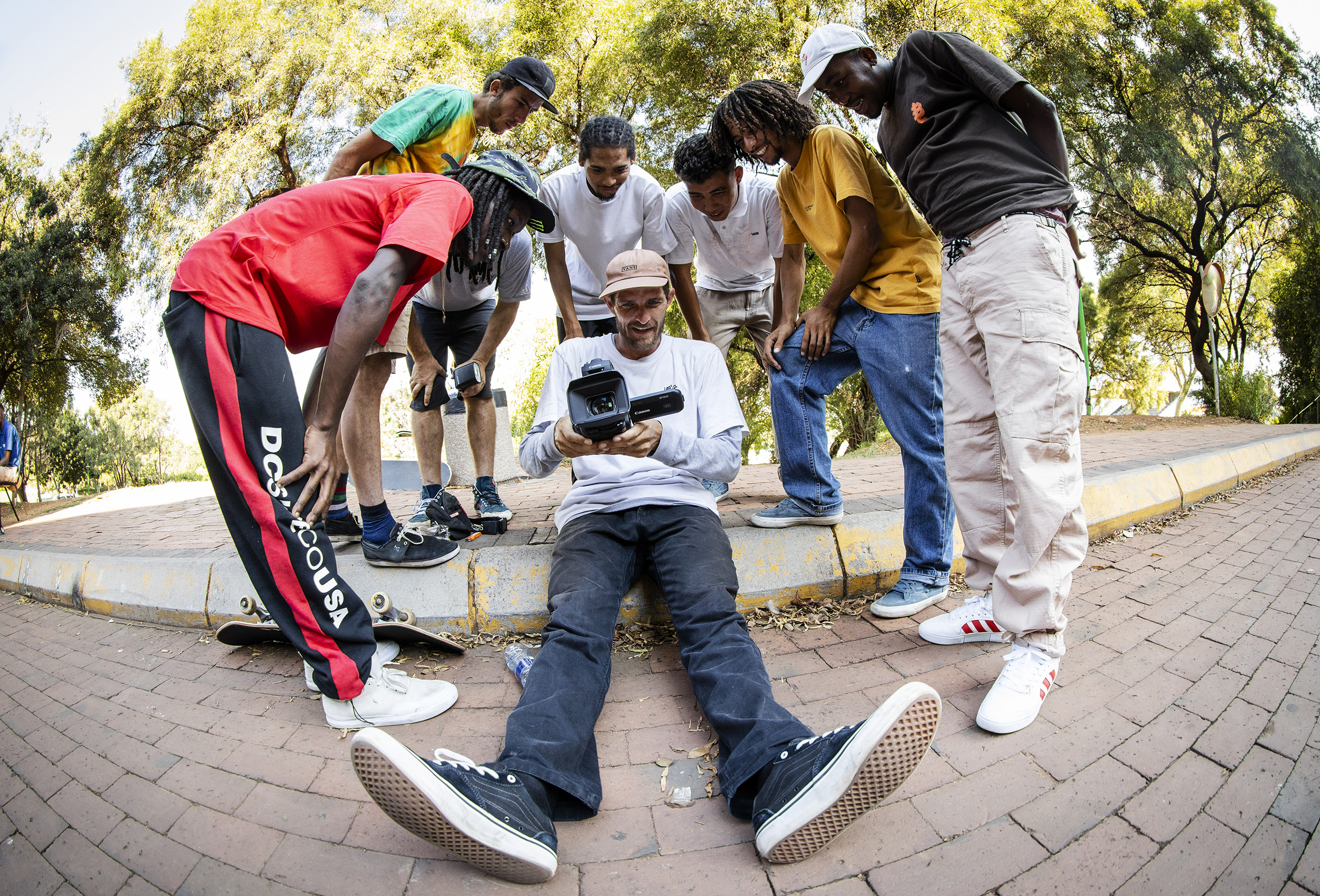 Everyone stacking clips!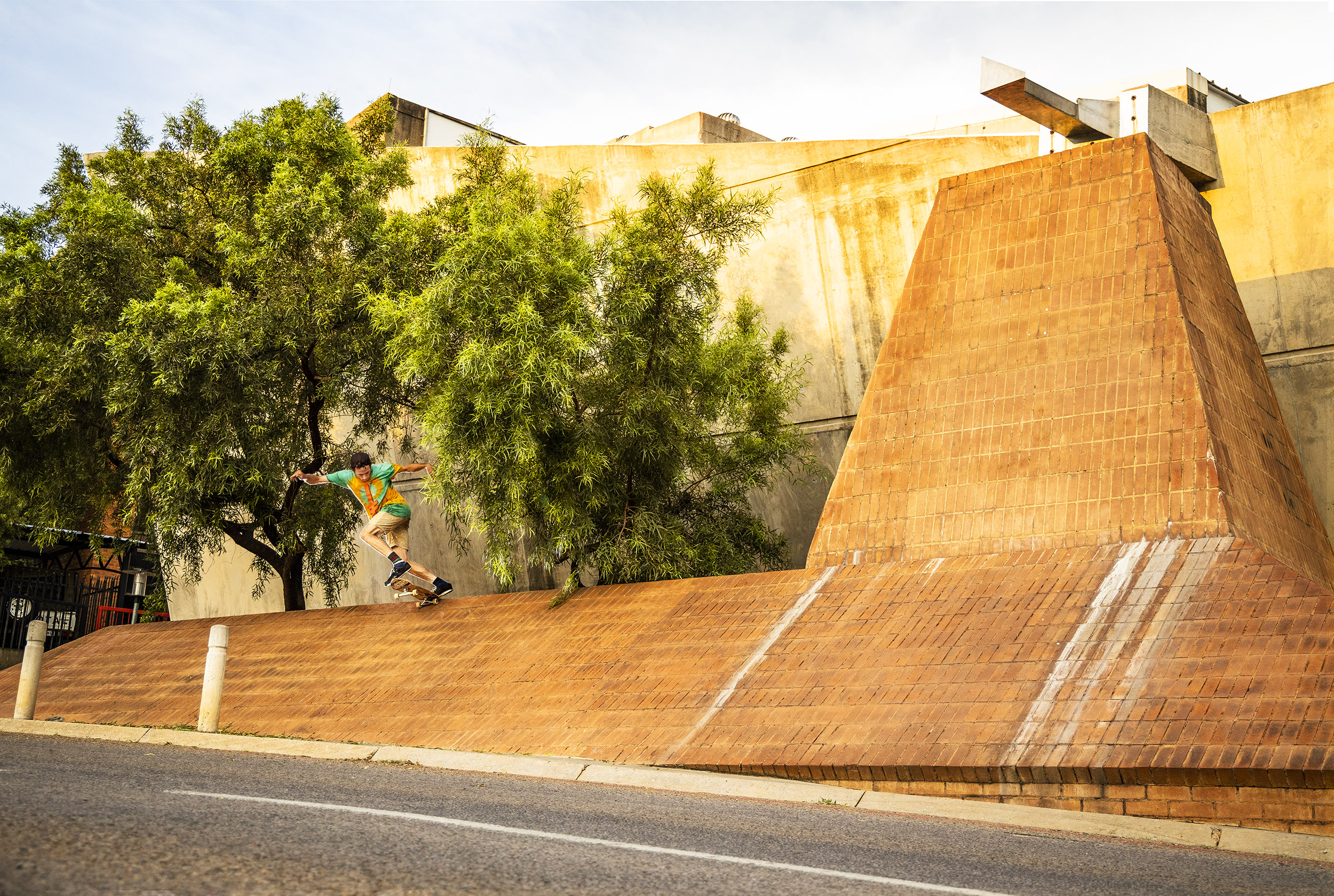 Shaun – Backtail

Dlamini front lips during a quick pitstop in Bloemfontein.

Dlamini inspires the local kids with one last nollie front board in Bloem.
Big thanks once again to Monster Energy for making yet another dope trip happen. Where is the Am Van headed to next? Stay tuned and hopefully we can all get back out there soon!