South Africa was representing hard at CPH Open this year, and thanks to an invite from Monster Energy, we were lucky to go along for the wild ride. CPH Open is obviously an event that takes place in Copenhagen each year, but this year the organisers decided to mix things up a bit. The event started in CPH for the locals there, then it moved to Amsterdam for a couple days and finally it ended in Berlin for the big finale. Monster invited us to be a part of the finale in Berlin and we were hyped!
Naturally we linked with every South African we could, and we rolled squad deep! Kanya Spani moved to Berlin from Cologne recently. Rhulane Shiburi and Donovyn Le Roux flew in from Malmo in Sweden where they live now. Karabo Mooki was in town for a few months visiting his girlfriend who lives there. Ryan Naidoo pulled in during his 3 month European tour. Sam Clark was there shooting for Monster and Free Skate Mag. Ismaaeel Solomon also just moved to the city from Stuttgart. And we also bumped into Tshepo Khanyile from JHB, who also currently resides in Berlin.

SA squad and friends! Photo – Stefan Schwinghammer
Monster also got Dlamini Dlamini a flight out to Berlin to experience the madness of the Open. Dlamini has been over in California for the last few months, on his regular skateboarding pilgrimage to the US. It was good to catch up on European soil. His girlfriend is German, so she came to hang out too! Dlams also stayed on an extra week after the Open, to get on a few more street missions. Here are a bunch of pics shot by JHB photographer Karabo Mooki: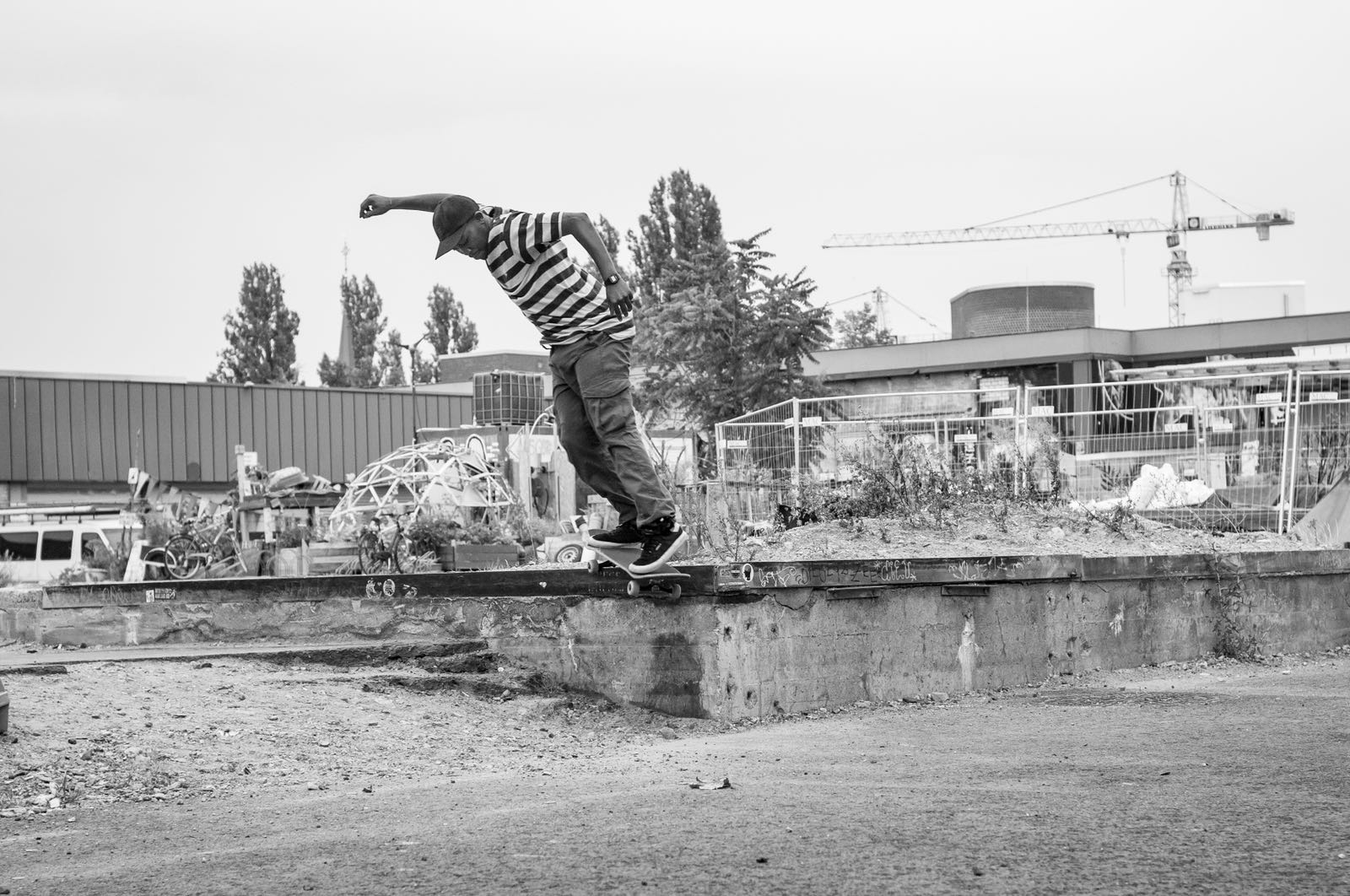 Switch back smith

Switch back tail

Backside 180 nosegrind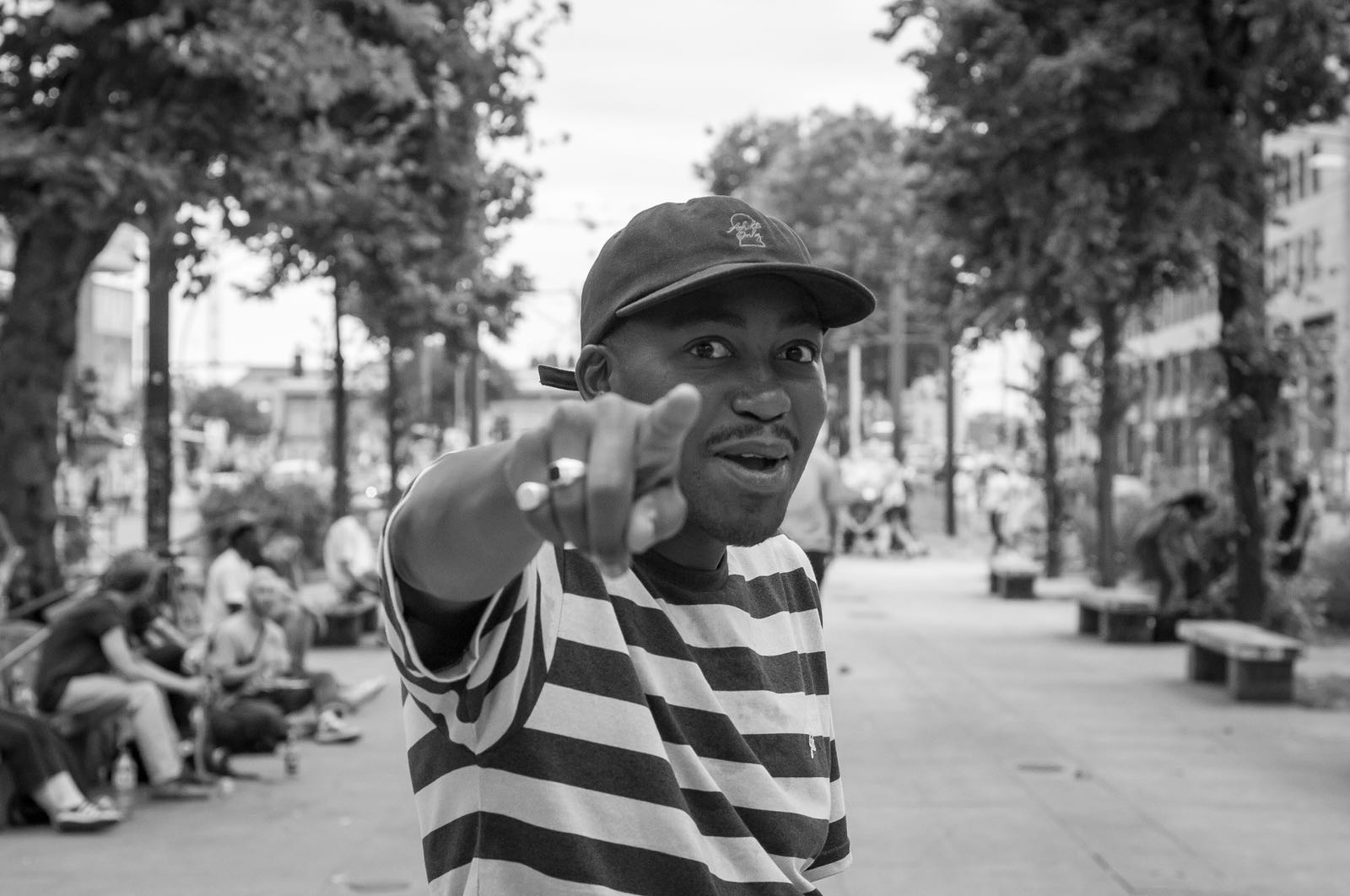 Chilling at Banke, one of Berlin's iconic ledge spots where skateboarders meet up on a regular basis. It was packed throughout the duration of the Open, day and night skateboarders gathered in the plaza to skate and chill.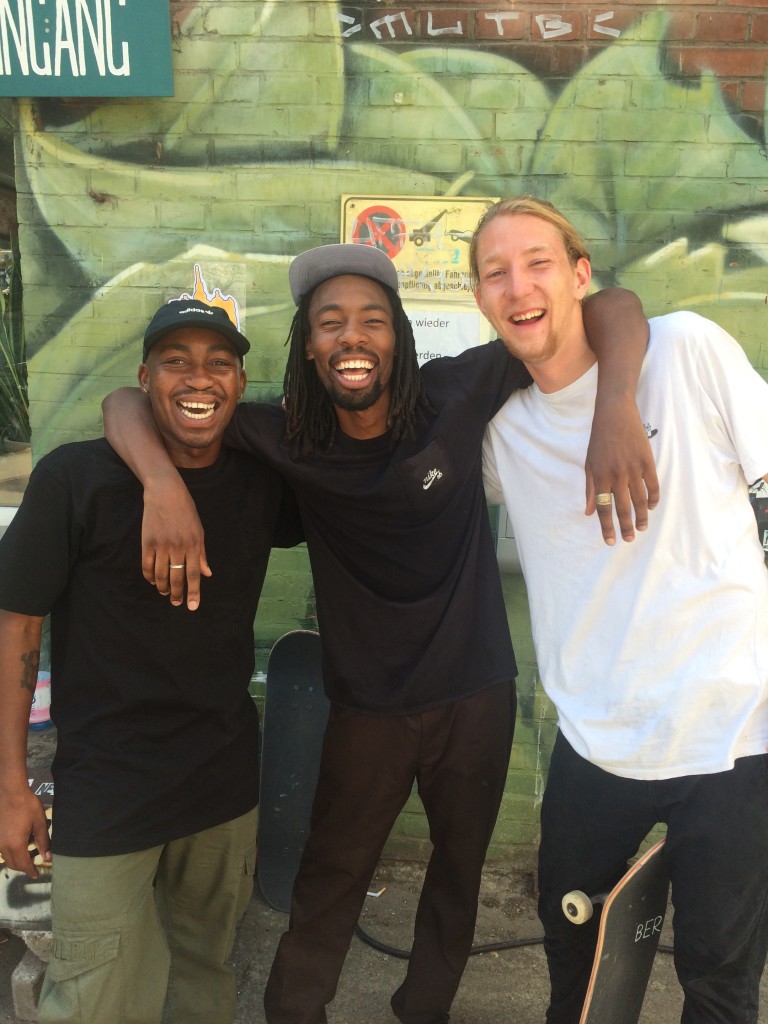 We can't forget Tabo Lochelt from Germany, he lived in JHB for about a year and is no stranger to our local scene. He also just moved to Berlin and it was good to see him too.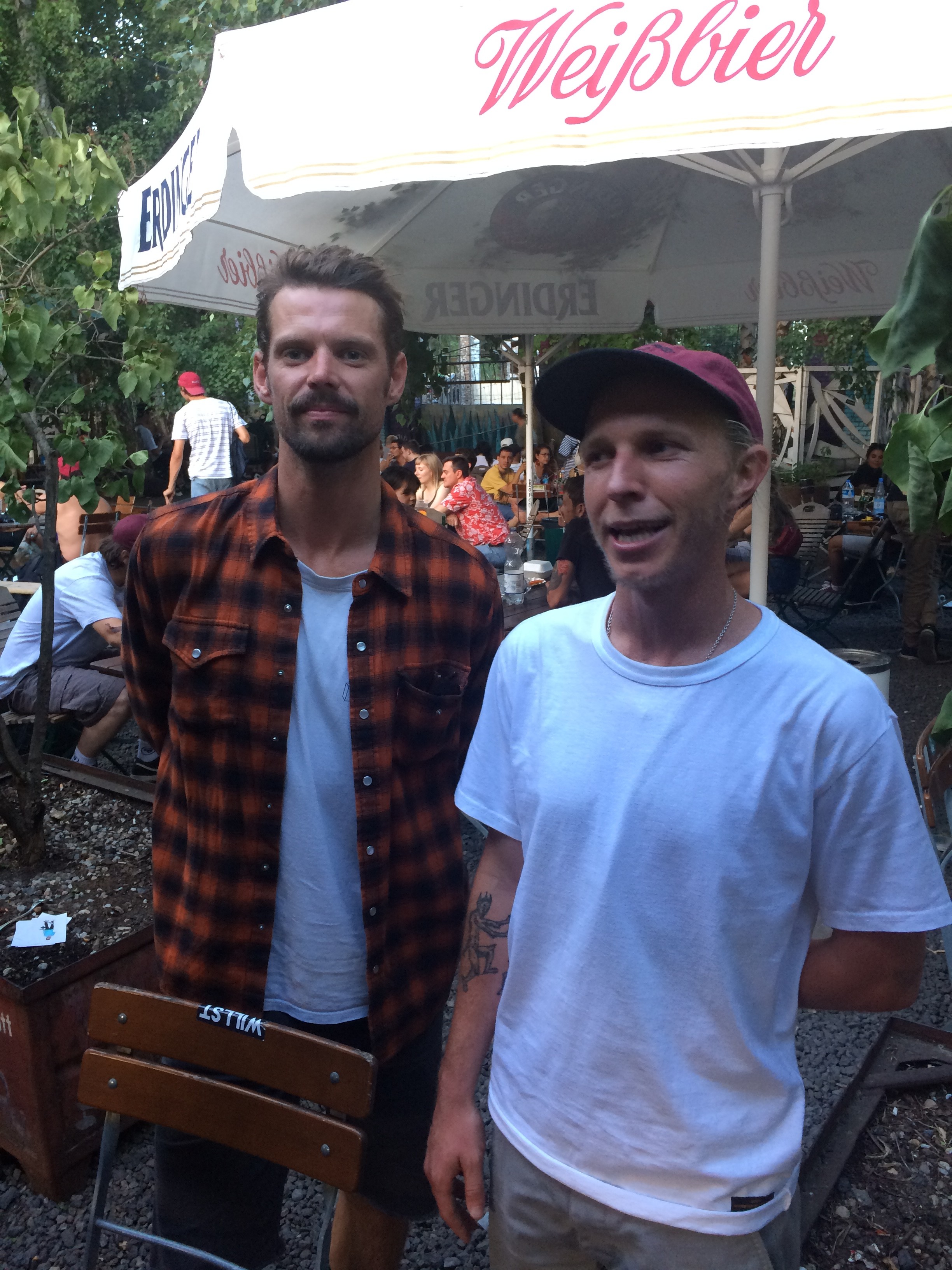 London-based SA shredders Shaun Witherup and Justin Biddle were in town too!

Always good to see our old mate Ryan Franklin from Monster Energy Europe, he recently also made the move Euro side.

Choms out on street missions, checking out Berlin's many amazing plazas.

Ledges for days!
One of the spots we most wanted to check out was the plaza at Tempelhof. Made using repurposed granite from the old East German parliament building and situated at Berlin's old abandoned airport that the city has turned into a massive public space.

Donovyn 50-50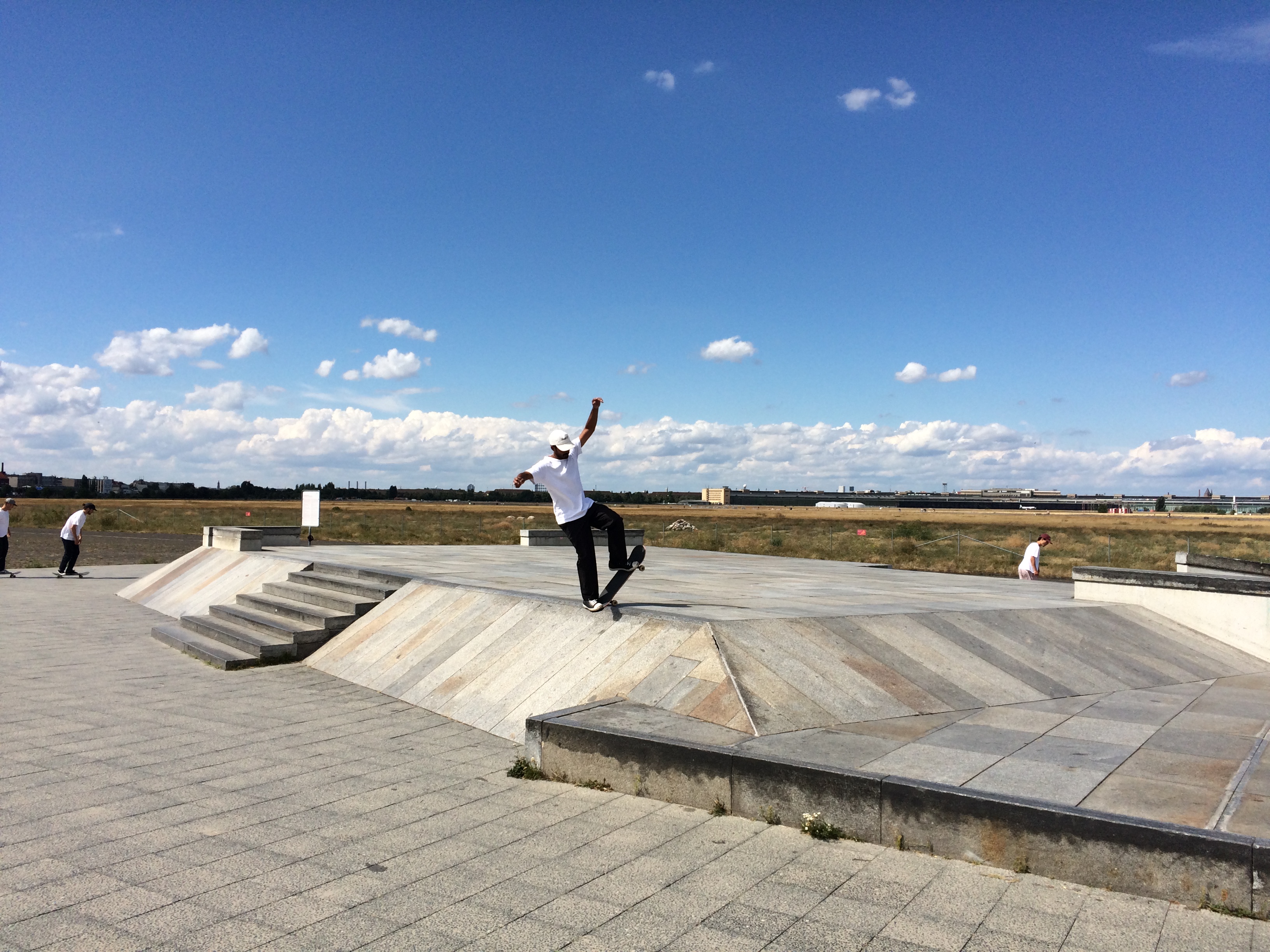 Ismaaeel bluntslide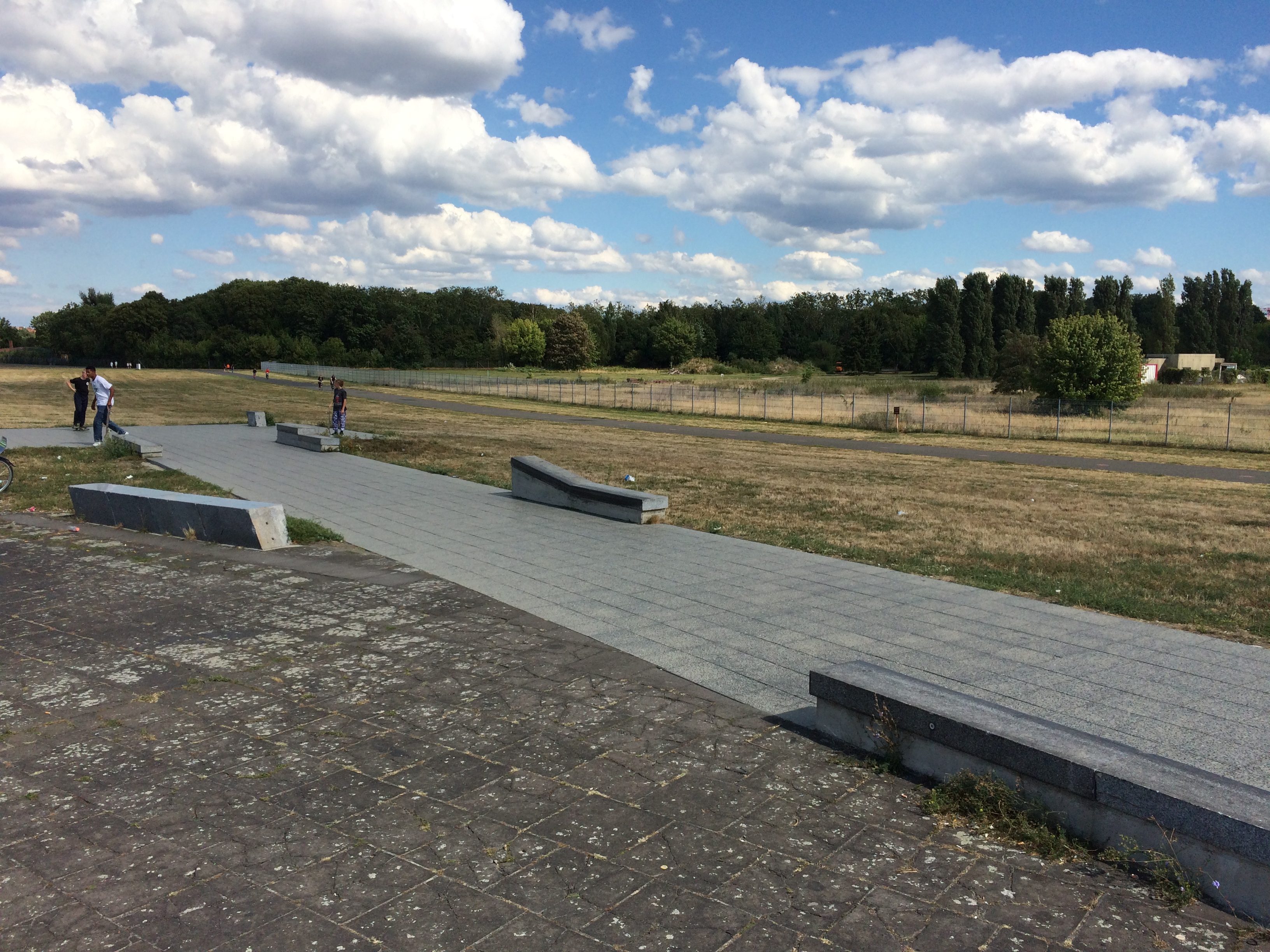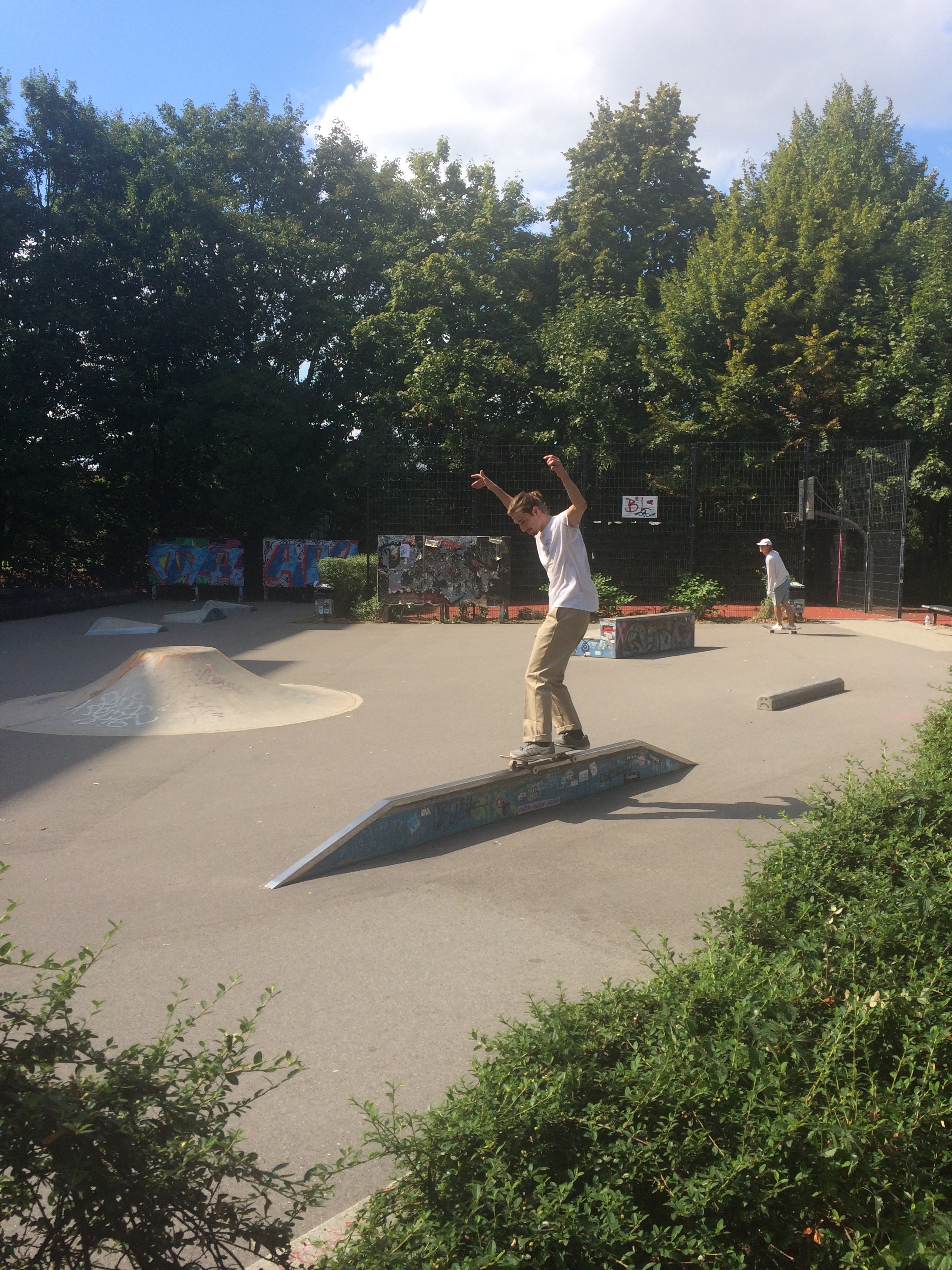 Berlin has tons of these little parks dotted around neighbourhoods, smooth ground and fun little obstacles. This one in particular is the local stomping grounds of Berlin-based Place Skate Mag.

Bank spot love!

Street missions every day!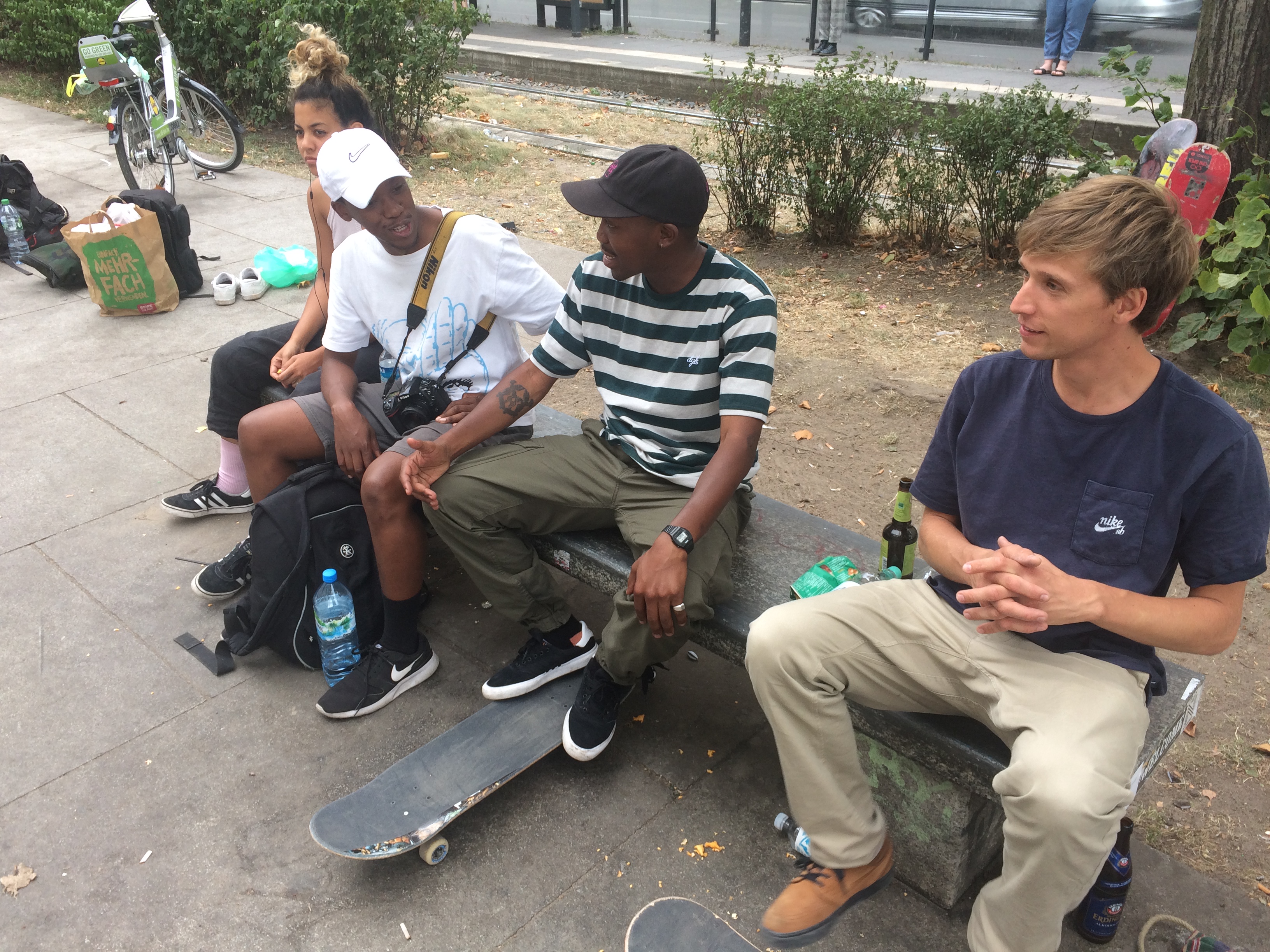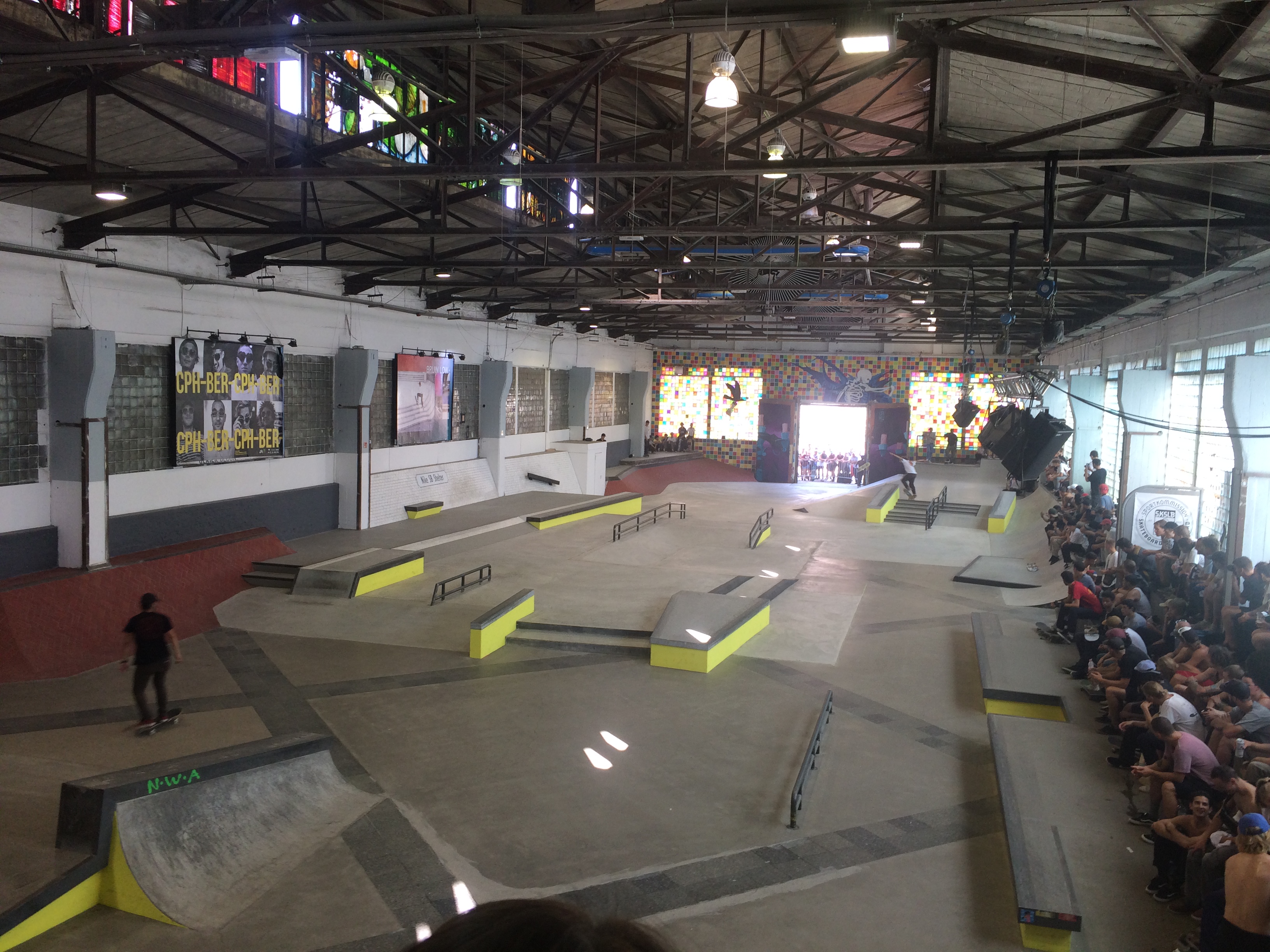 The Skate Halle is where Dlamini and Kanya skated the Am Open on Day 1 and also were the Pro semis took place on the final day.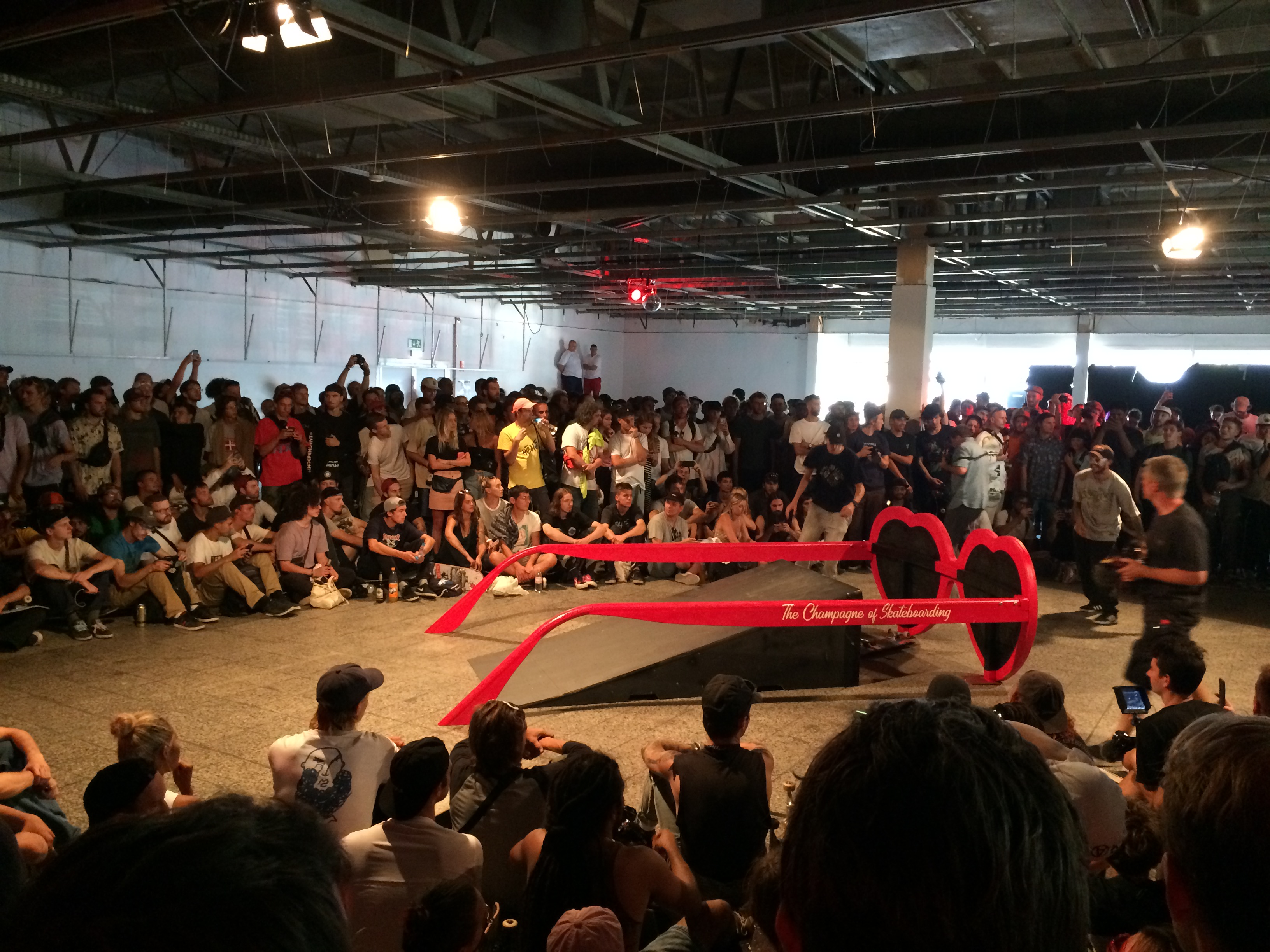 Events around the city were packed to capacity over the 4 days.

The massive crowd that gathered at the DSS spot to witness the pro finals.
A few snaps from the 1st leg in CPH shot by SA photographer Sam Clark who was along for the full 3 city ride: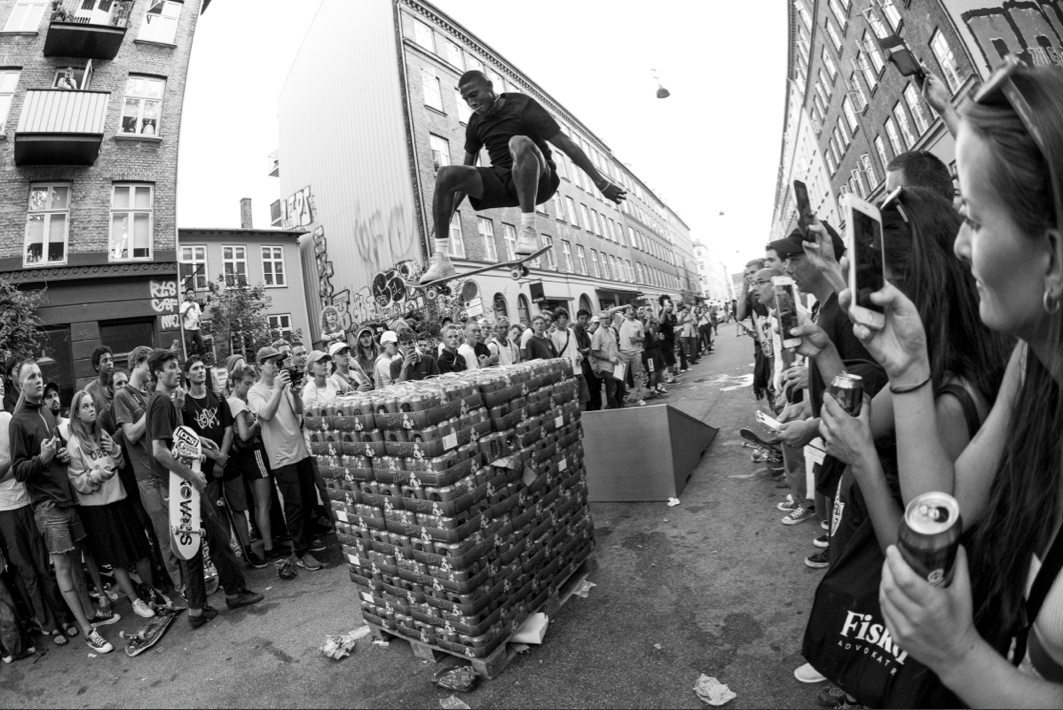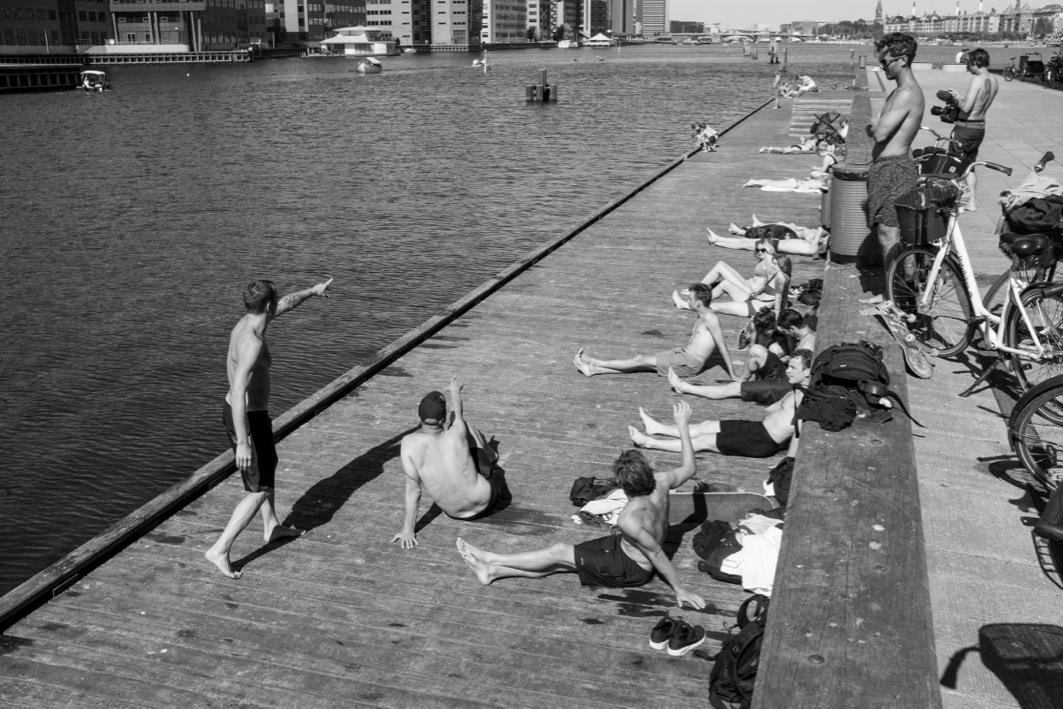 The following gallery was documented by Bryce Kanights over the course of the 3 city event series from Copenhagen to Amsterdam, and finally ending in Berlin. Monster Energy team riders were out in force, and Ishod Wair in particular is always a highlight! The commentators referred to him as "skater of the decade" at one point, we're backing that.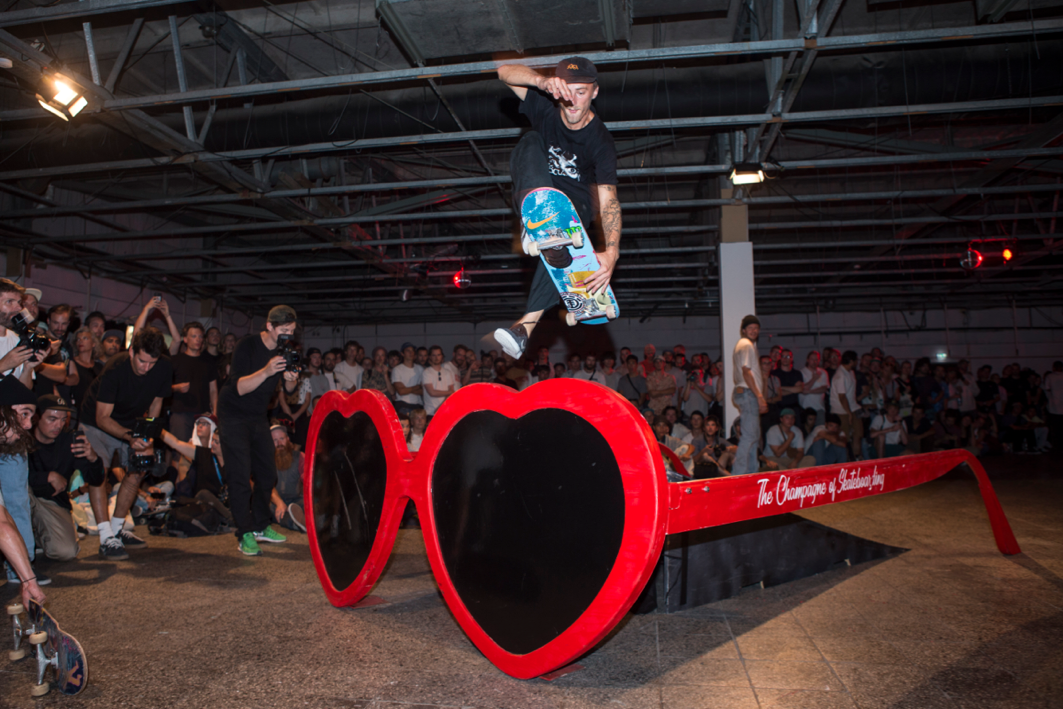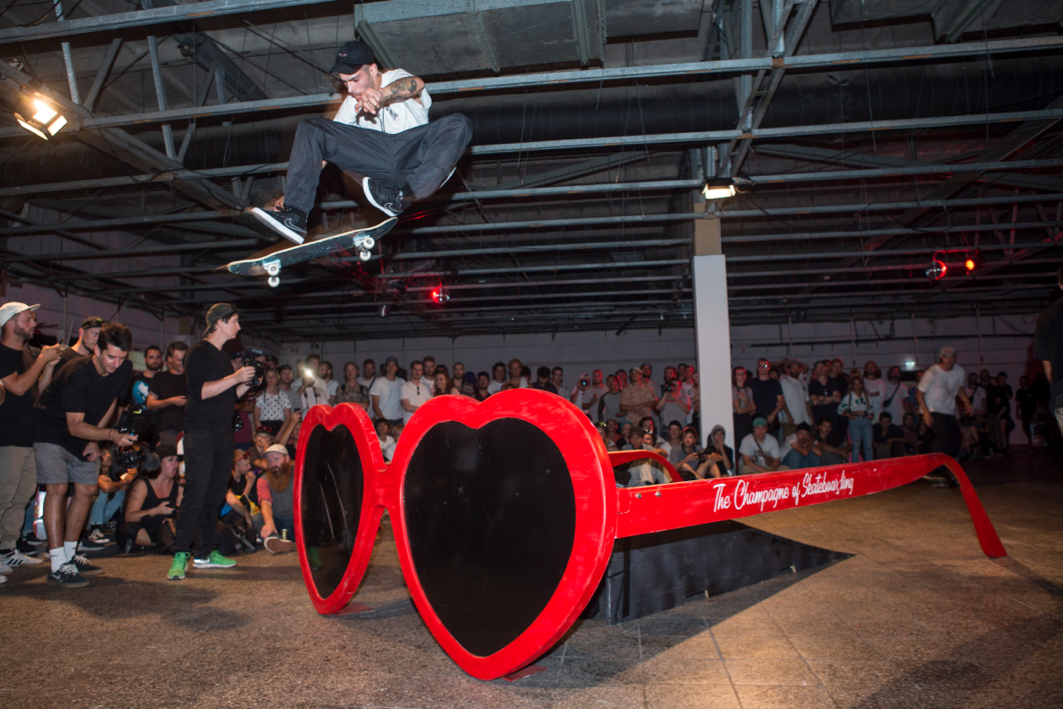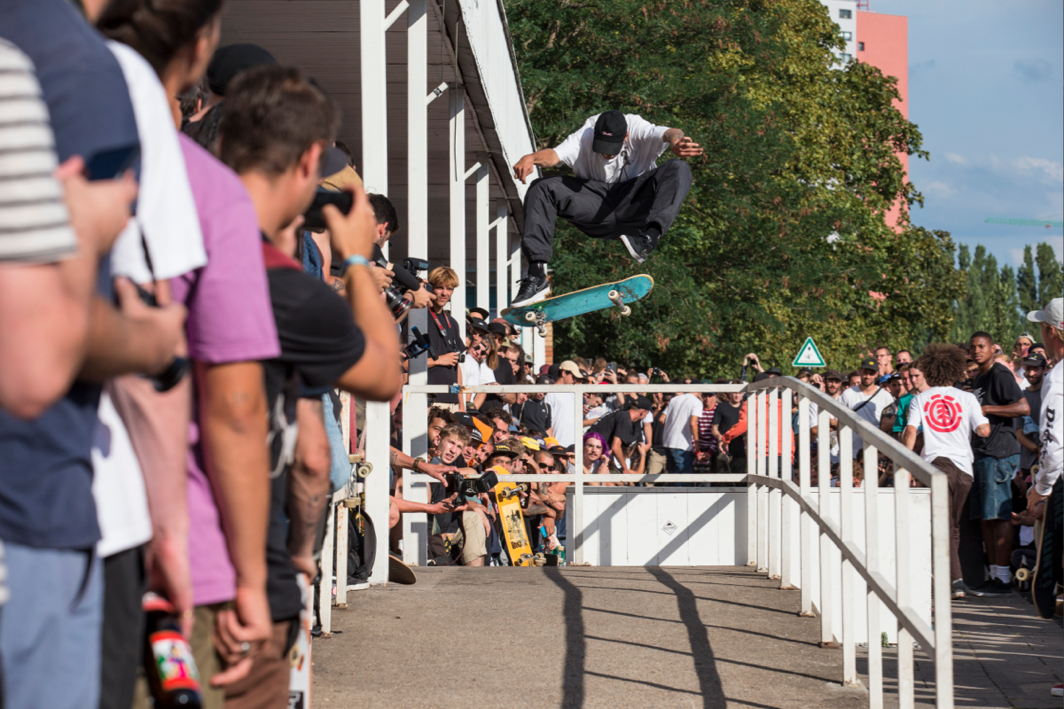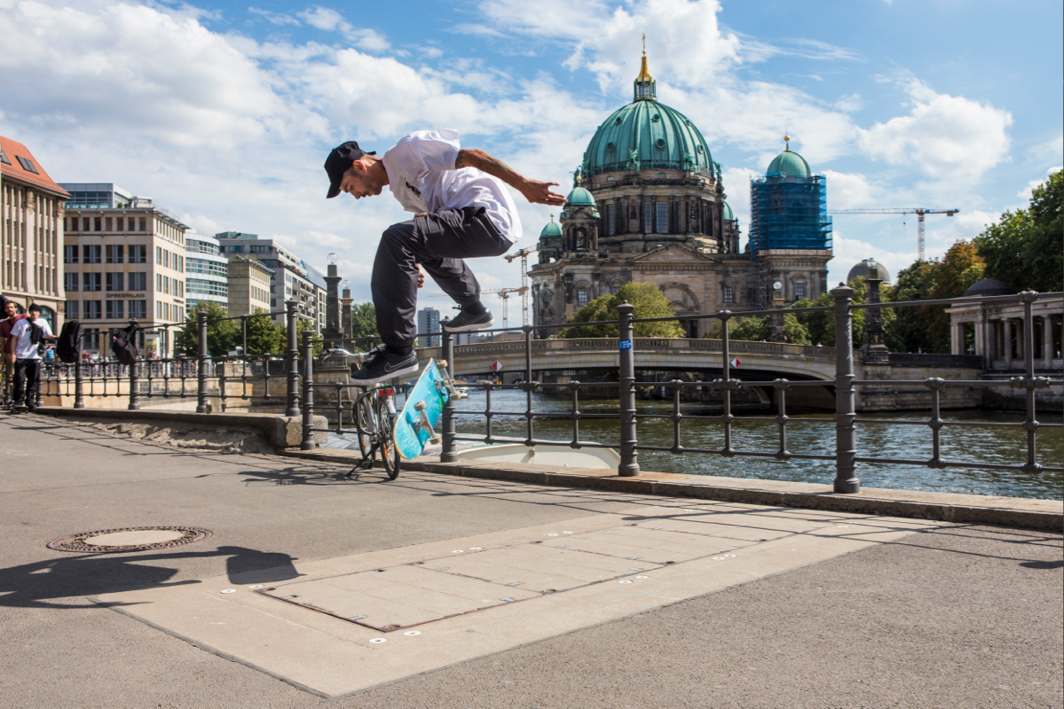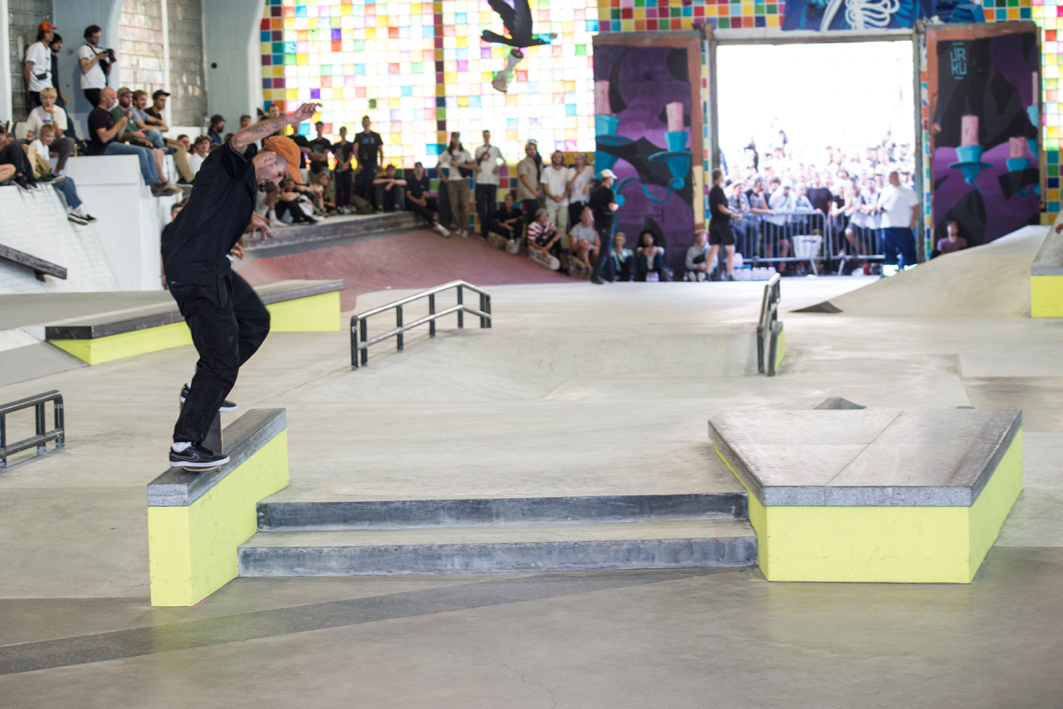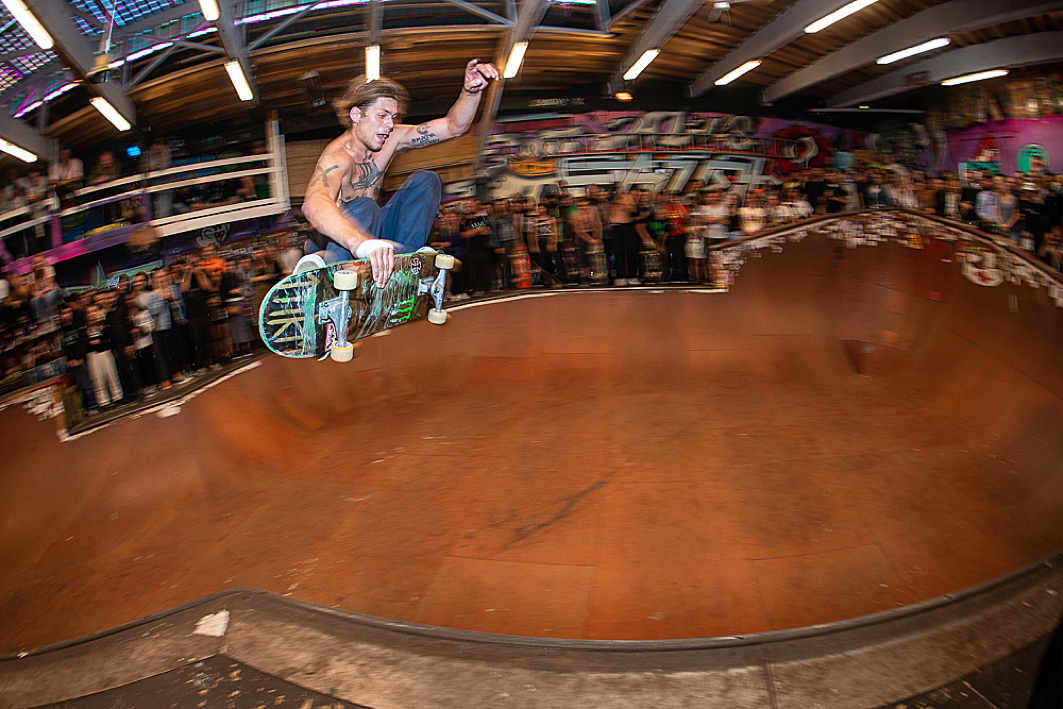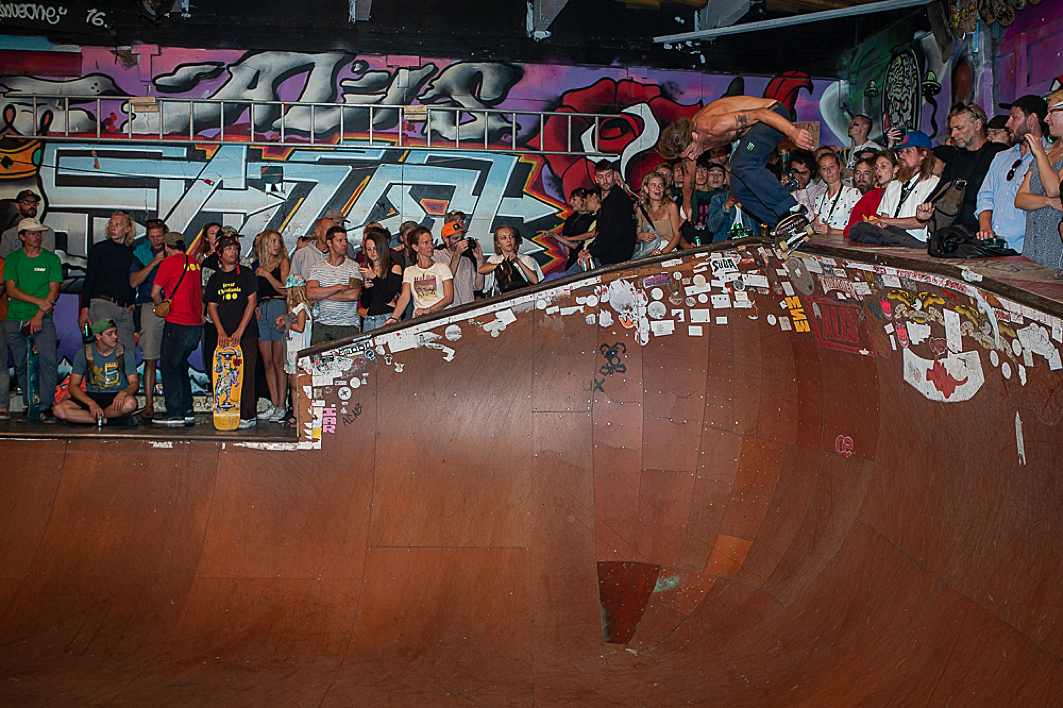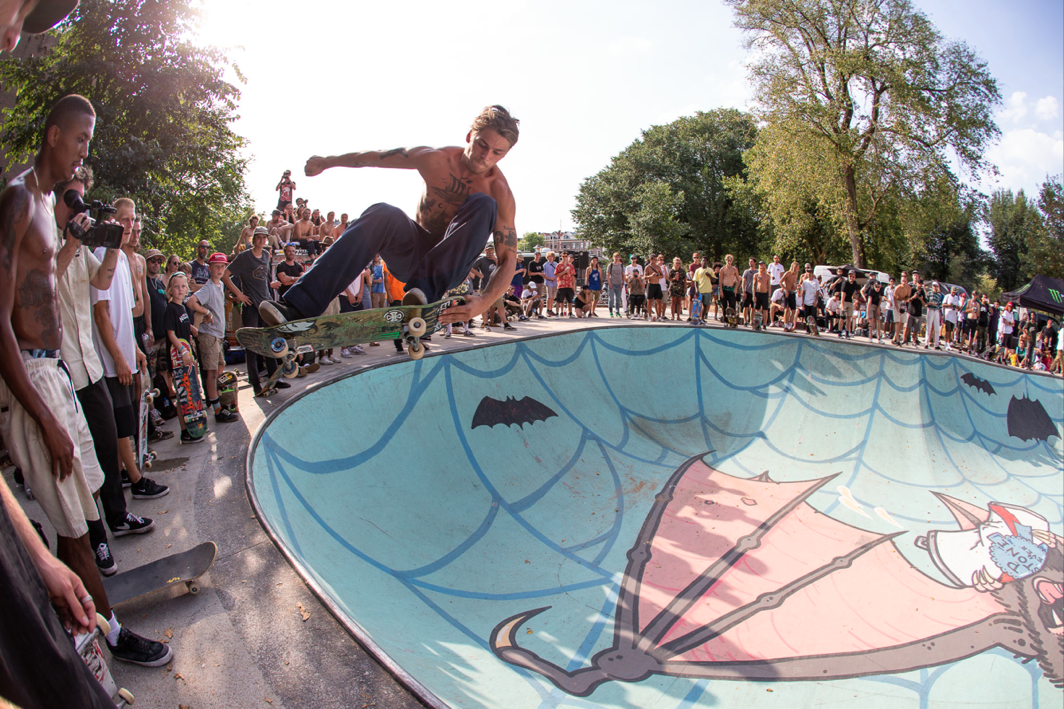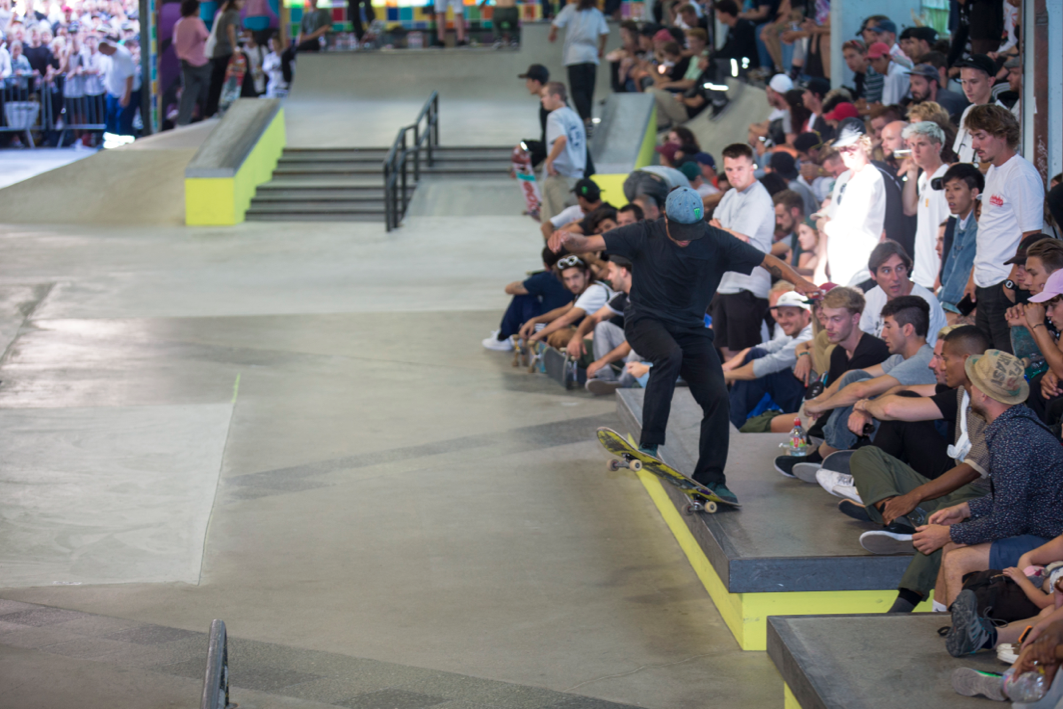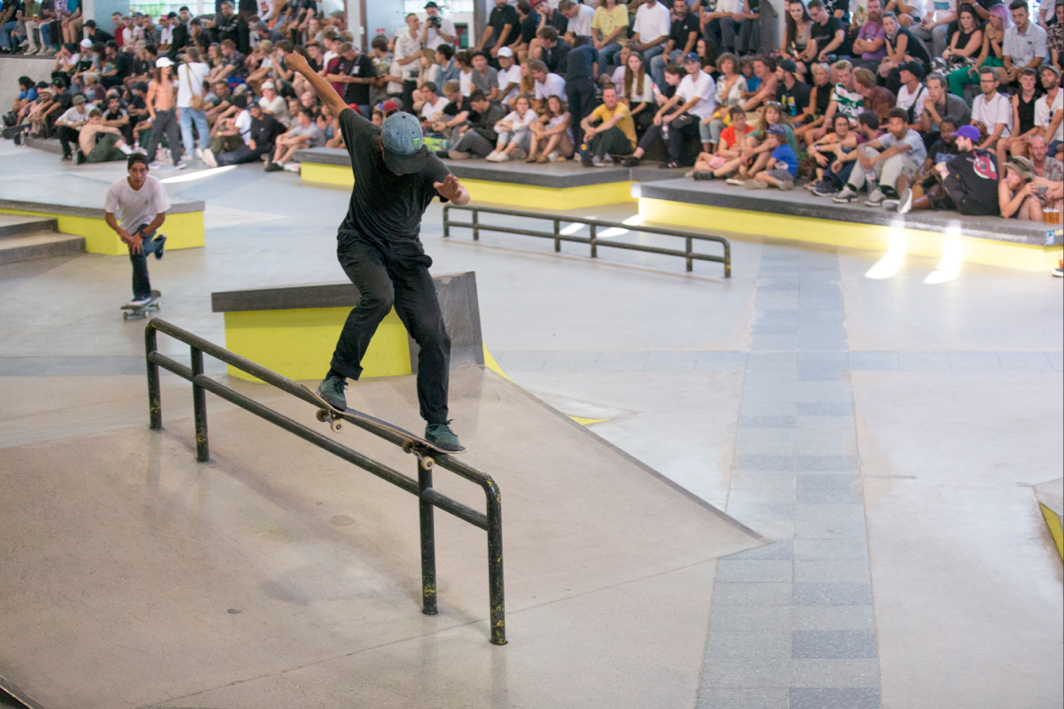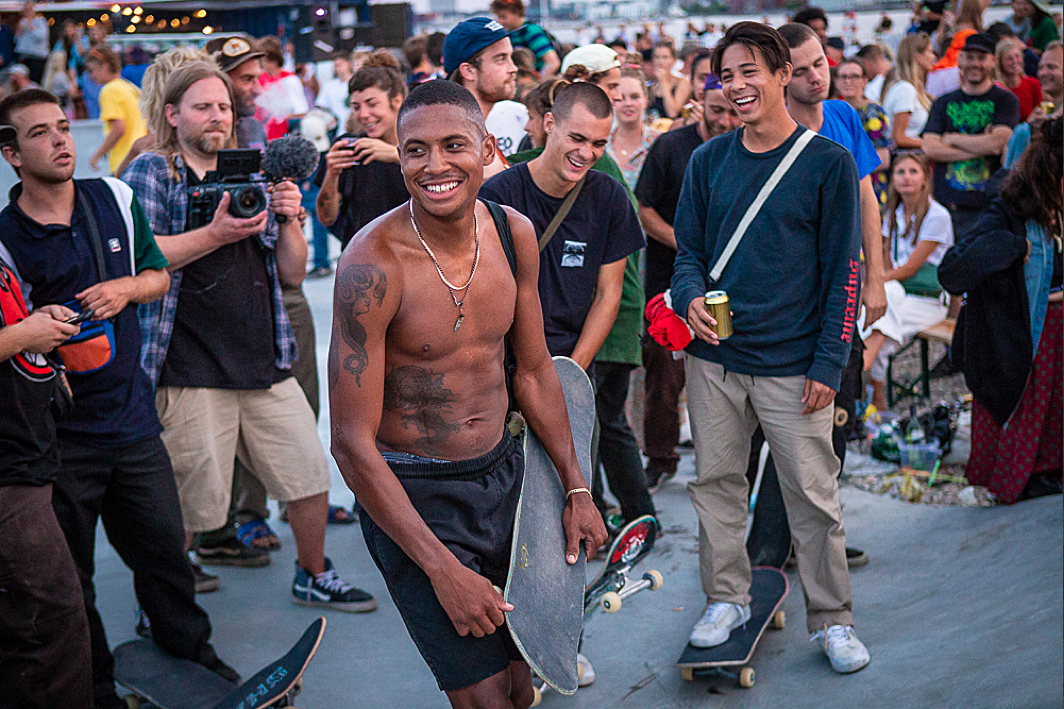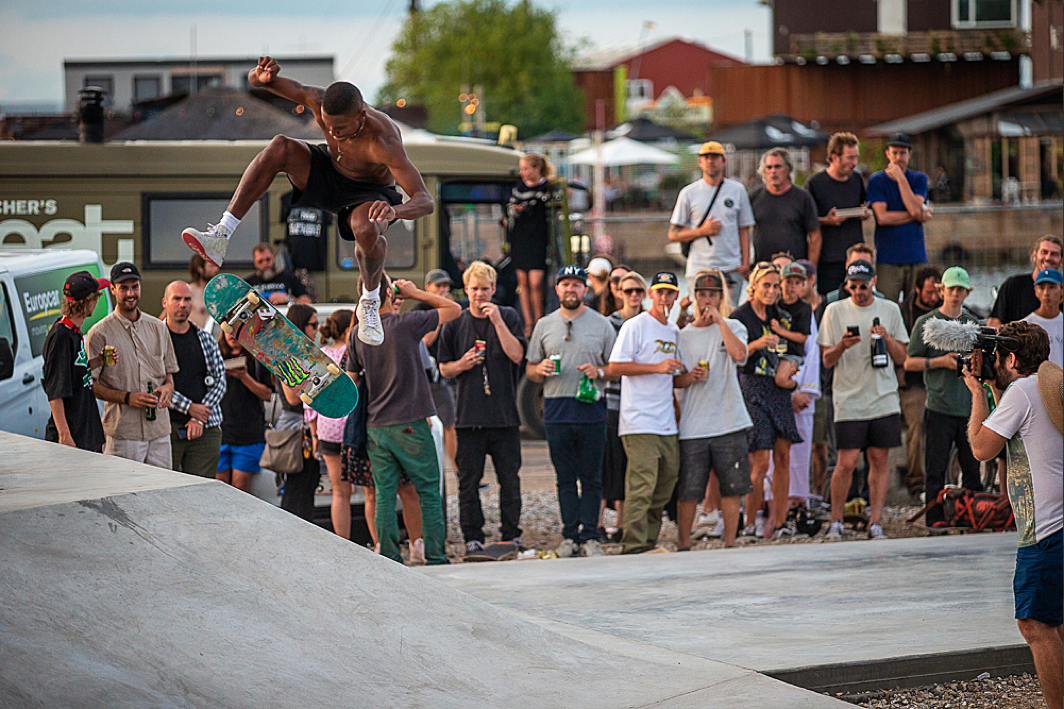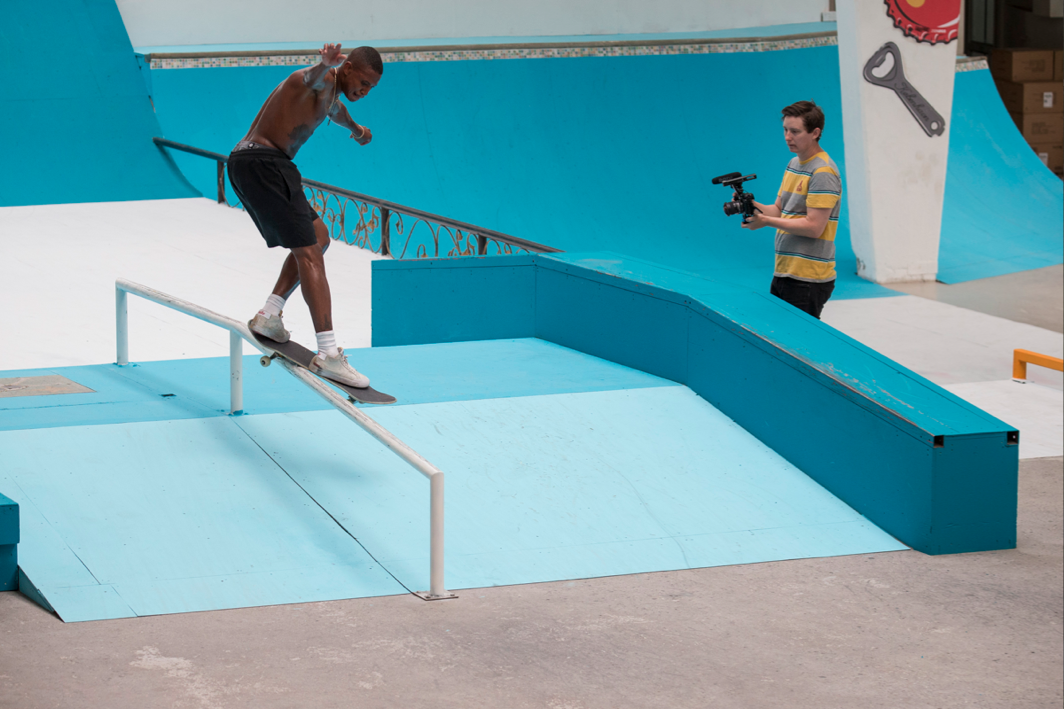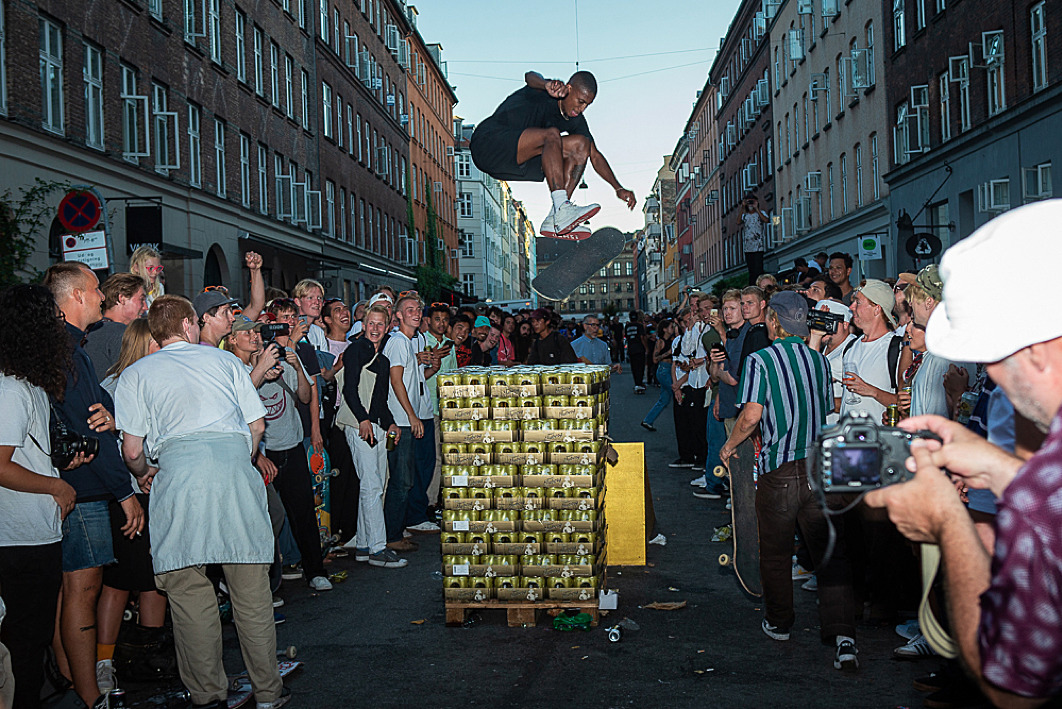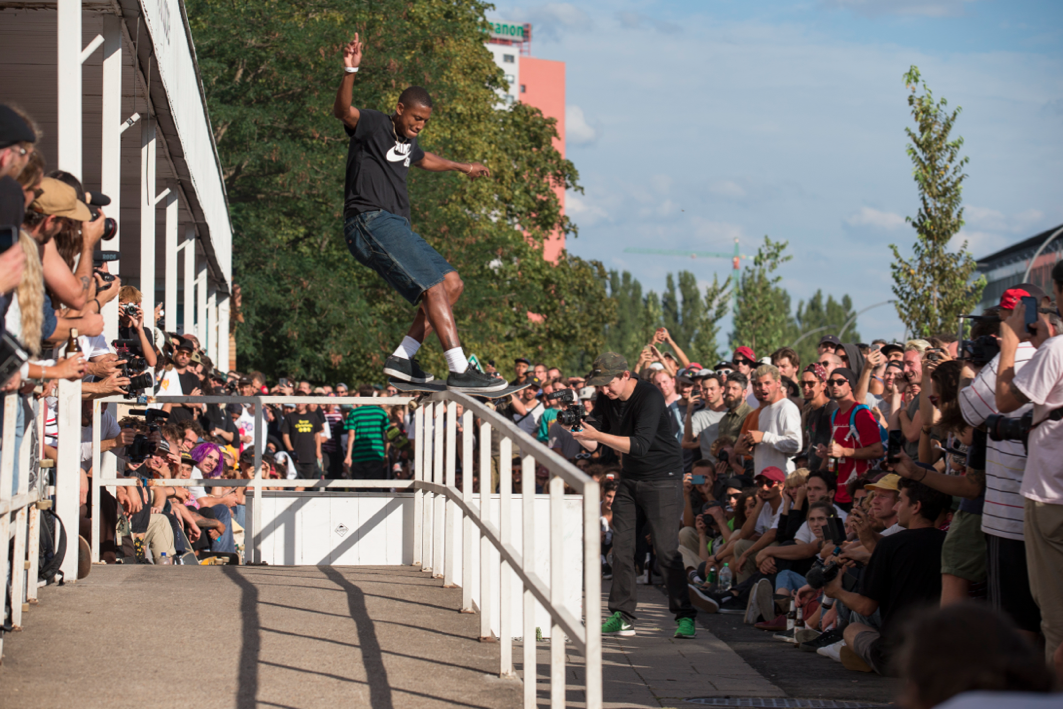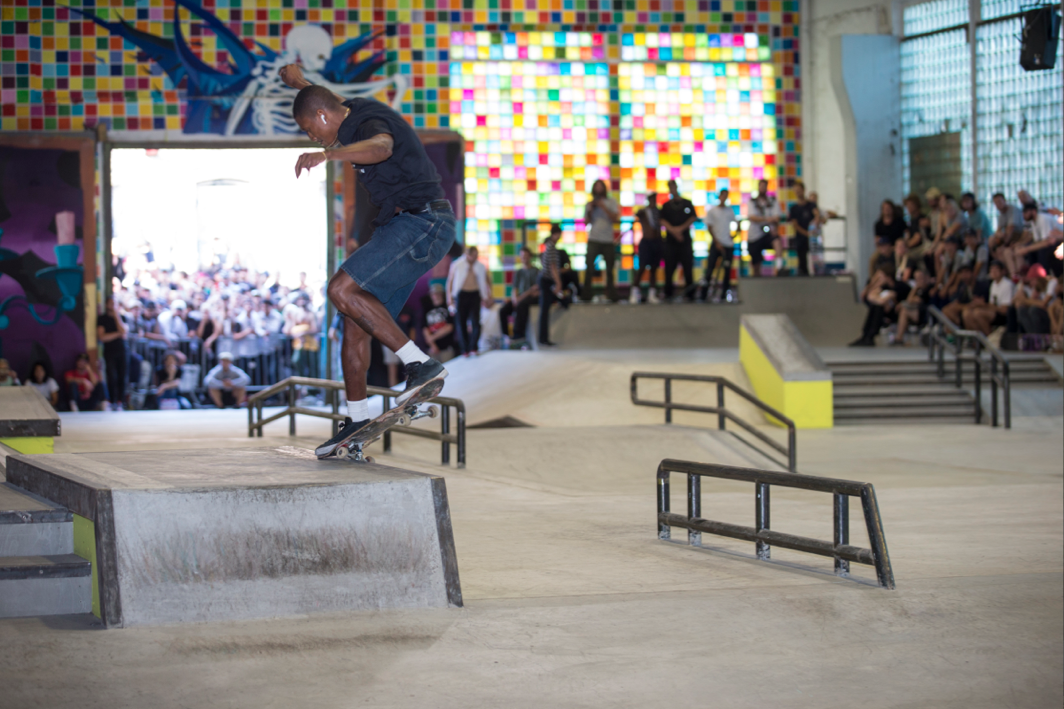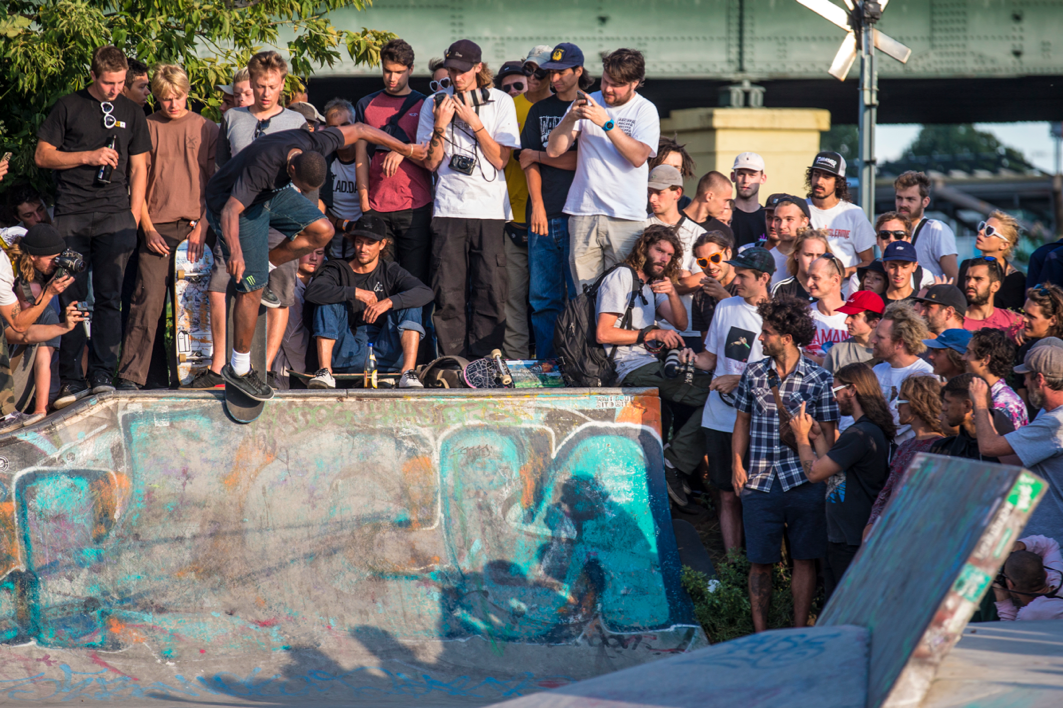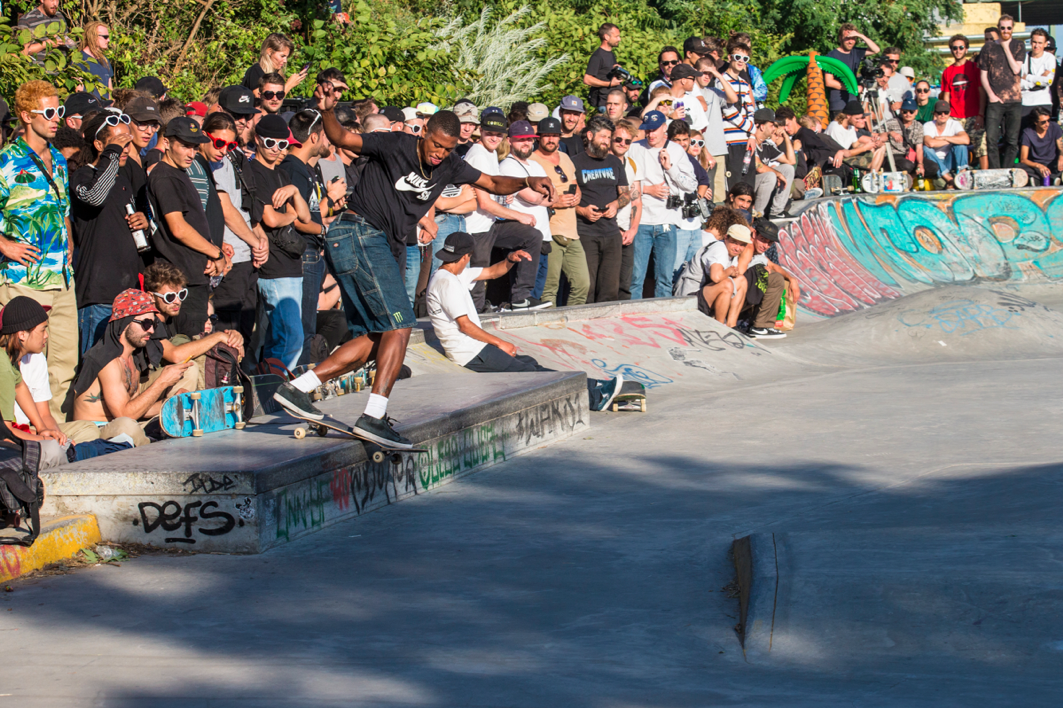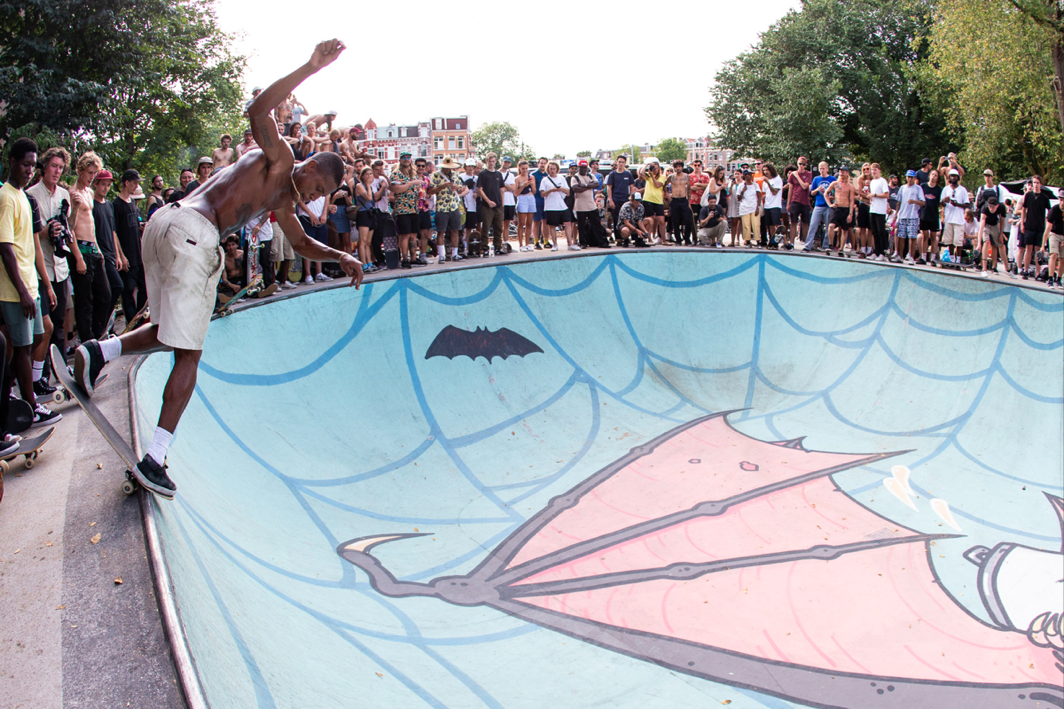 Here's a little clip via Thrasher to give you a bit of the feel of what went down in Berlin:
Massive thank you to Monster Energy for inviting us to be a part of it all. Epic times!!!