Words by Adrian Day
Malmö is quite a trip. There's nothing particularly out of this world in terms of its existence as a European city. There's the beautiful old side of the city, and everything functions at optimum – but isn't that what you'd expect from Scandinavia?
However, throw skateboarding in the mix and it's a complete mindfuck for someone living in South Africa, begging for skateparks that inevitably end up make the crappiest local curb seem more appealing.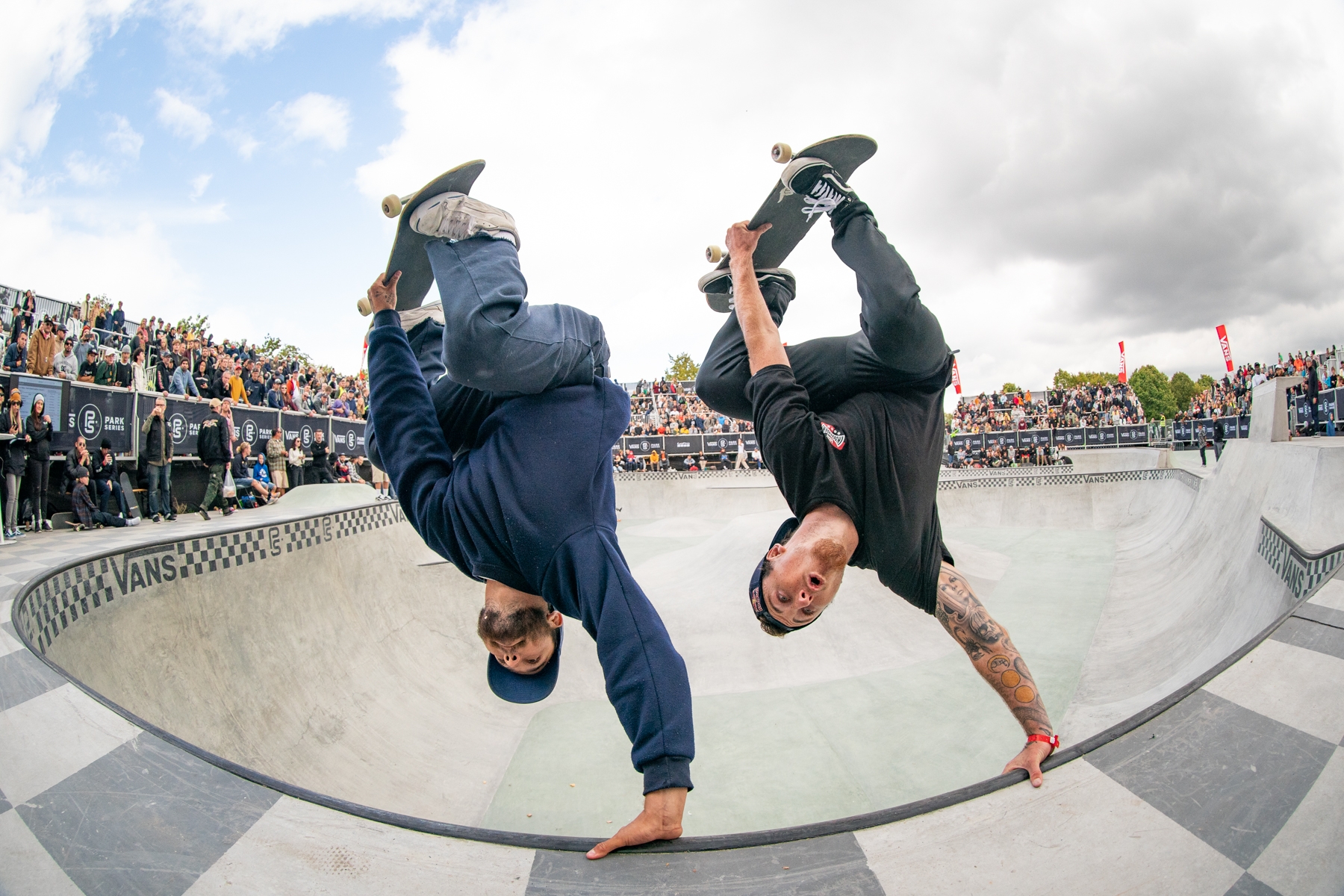 Ronnie Sandoval and Chris Russell with the double egg dip. Photo: Anthony Acosta.
Malmö for some reason, caters for and celebrates skateboarding. On another level. There's near perfect concrete skateparks all over, plazas, DIY spots, and even a Skate High School. And now, once a year, the collective professional bowlriding world convenes at Kroksbäck Skatepark, for the Vans Park Series.
Vans donated the monolithic bowl in 2016 so Malmö could host the event, and since then the contest has become explosive, as well as charging an entirely new generation of Swedish shredders, with Karl Berglind and Oski Rozenberg being the obvious torch carriers.
We went out to witness the contest carnage, and carnage it was. The level is high, the lines are fast and people put life and limb on the line. Paramedics are continually battling to get in and out of the bowl to tend to cracked heads, windless torsos and crushed souls.

Clay Kreiner has no fear whatsoever. Photo: Anthony Acosta.
The Euro Continental was full on, with the best skaters that are not yet on the pro tour fighting for first, and a trip to the finals in China. Simon Karlssen took a deserved first and Amelia Brodka won the women's, securing their entries into Shanghai.
In the Pro Men's Division, local boy Oski took first and proved once again that Kroksback is his stomping ground, just edging out Clay Kreiner who went fully bio with padless head high 540s [frontside and backside] and pushing Pedro Barros into 3rd.

Oski was the victor, and these back noseblunts on the tombstone were casual. Photo: Anthony Acosta.
Jordyn Barratt took her first win in the Women's Final, with Kisa Nakamura in second and Brighton Zeuner in third. The Women's division has become quite an inspiration to be honest, because these ladies sure as shit do better backside airs than you. And me.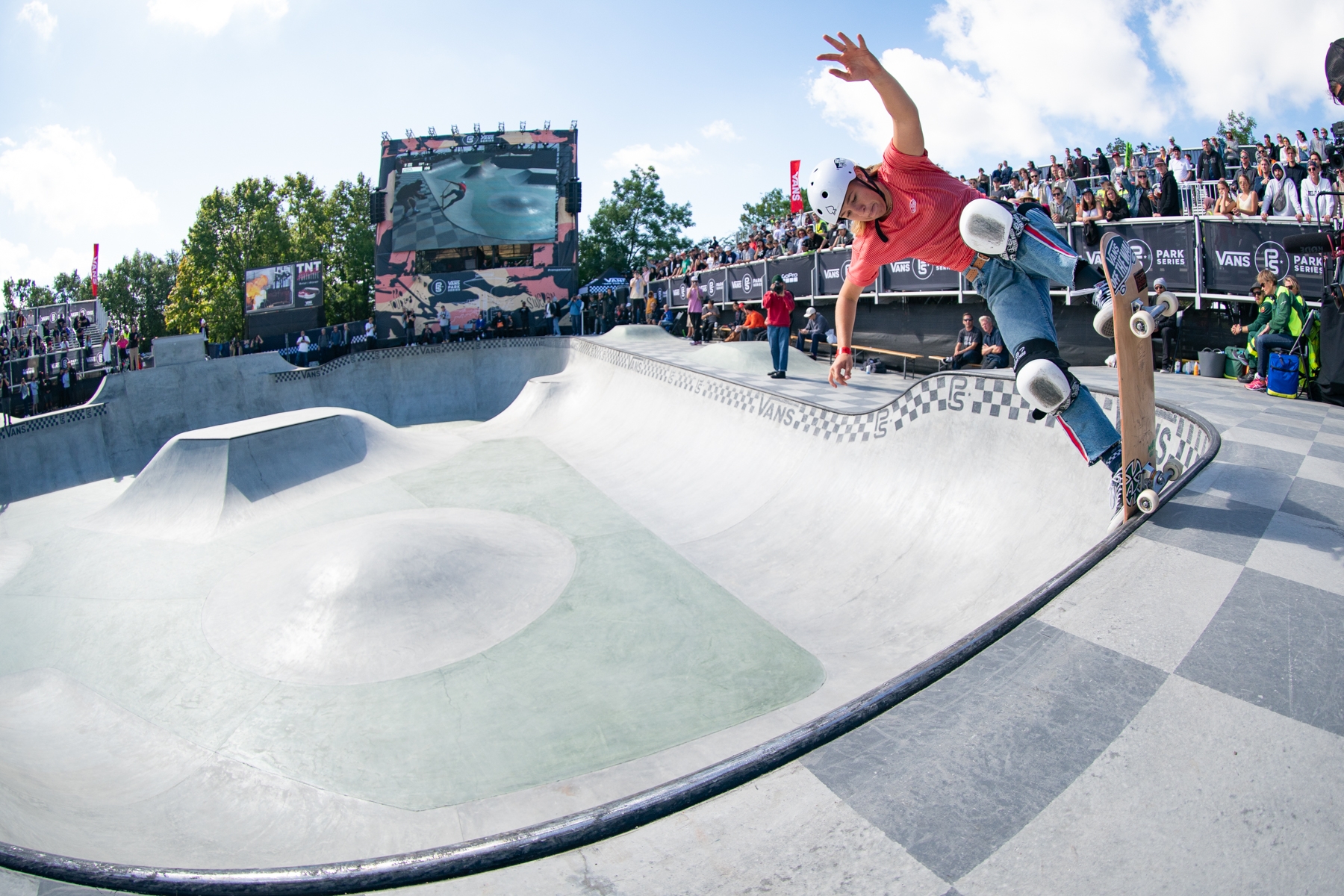 Women's Winner Jordyn Barratt has backside blunts in the bag. Photo: Anthony Acosta.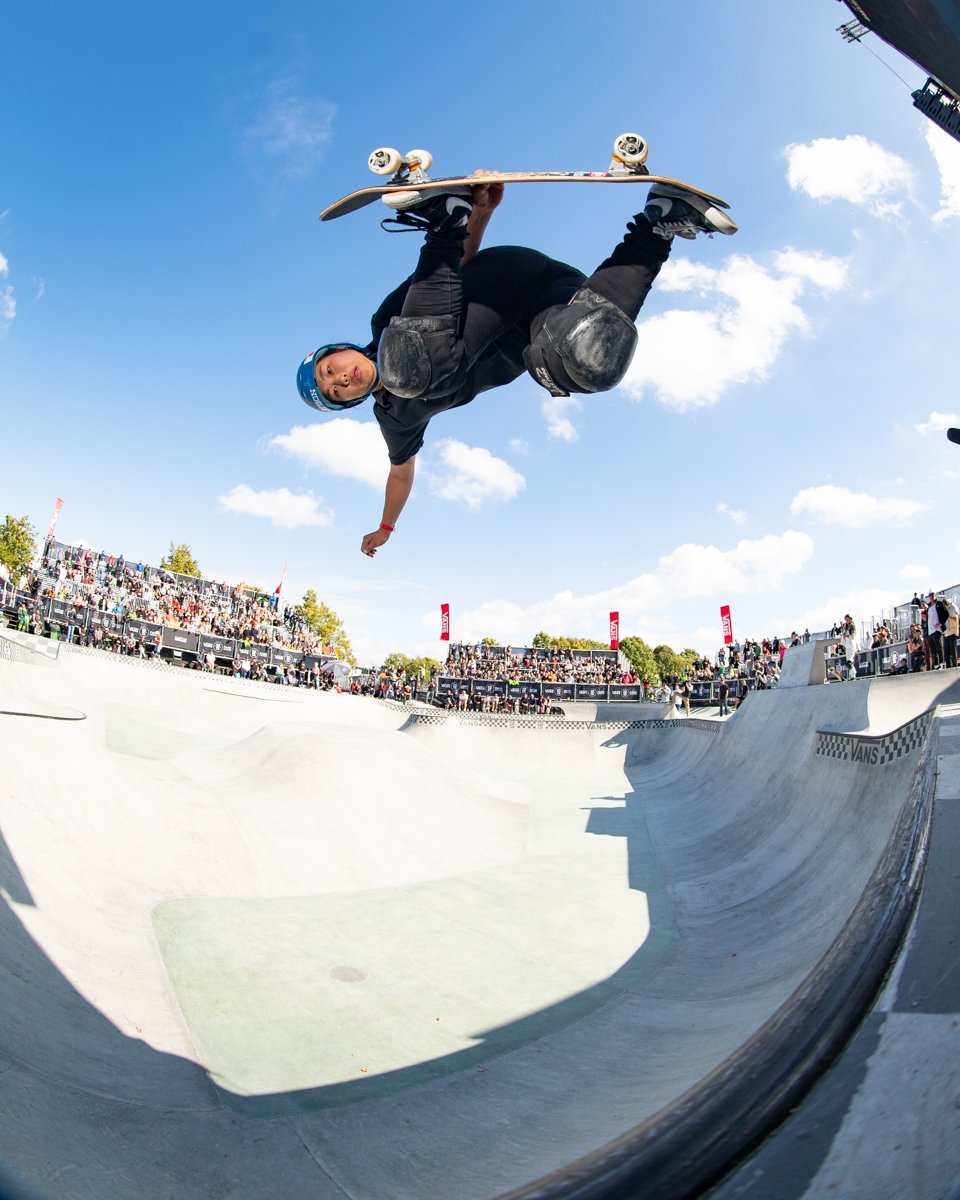 Kisa Nakamura with head high backside airs. Photo: Anthony Acosta.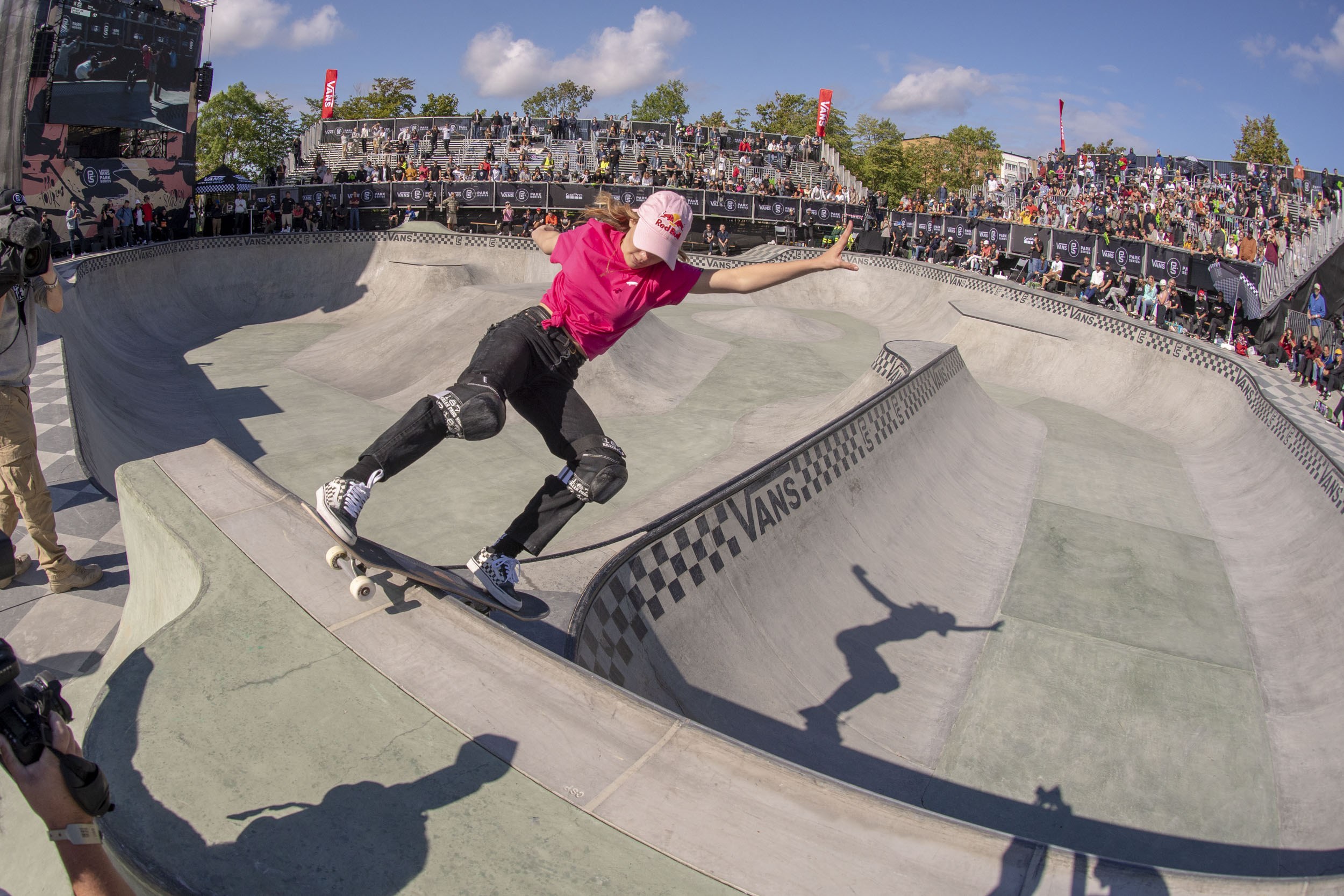 14 Year Old Brighton Zeuner with a low to high gap to lipslide. Photo: Dan Mathieu.
This weekend we have the African Continental Championship at The Shred in Cape Town, take first and you'll be heading to China to participate and witness the chaos. See you there!

Pedro torques from bowl to bowl. Photo: Anthony Acosta.