The 2018 Vans Park Series Africa Continental Championship went down at The Shred skatepark in Cape Town this past weekend. It's the first skateboarding event in Africa that gives local skateboarders the opportunity to directly qualify for a place in a world final. The winner receives an all-expenses-paid trip to meet and compete against the best bowl skateboarders from around the world, at the 2018 Vans Park Series World Championships, scheduled to take place next month in Shanghai, China on October 27.
International Park Series judges from The Boardr travelled to Cape Town to run and judge the event according to international guidelines. Ryan Clements from The Boardr explained that their goal with the Africa event is to find the best skateboarder to represent the continent at the world finals. At a riders' briefing ahead of the contest Ryan said, "our goal here is not to see who can put together the best run, but rather to see which skateboarder creates the best overall impression and ultimately who can best represent Africa on the world stage".
This is the only event of its kind on the continent, where both a men's and a women's contest takes place, and where the winner of each particular event is afforded the same opportunity of attending their division's respective world championships. Both the men and the women also receive equal prize money.
South African skateboarders from across the country were in attendance, hailing from Johannesburg, Durban, Port Elizabeth, Kimberley and Cape Town. Furthermore, Vans also brought in a couple of talented skateboarders from Indigo Youth Movement in Valley of 1000 Hills. With over 40 skateboarders registered to take part, most participants were South Africans, but competitors from other countries on the continent like Kenya, Zimbabwe and Namibia also took part. This was the first annual VPS Africa event, and hopefully more bowl skateboarders from more African countries will be inspired to take part as time progresses.
It was full-on both Friday and Saturday, with some of the heaviest bowl skating ever to go down on the continent. Check out a full gallery below to see a glimpse of what went down. All Photos by Jansen van Staden and Clint van der Schyf:

Robert Glover backside air

Anton Roux ollies in off the extension

Brett Shaw hurricane

Justus Kotze crailslide

Alan Marola frontside air

Melissa Williams backside grind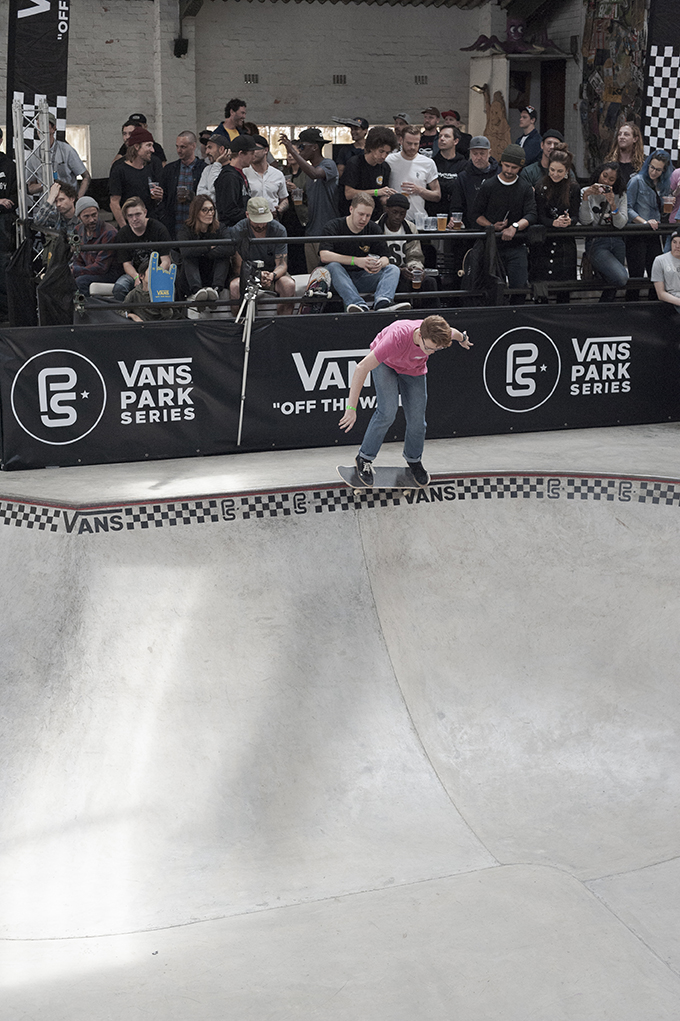 Robyn Wolstenholme axel stall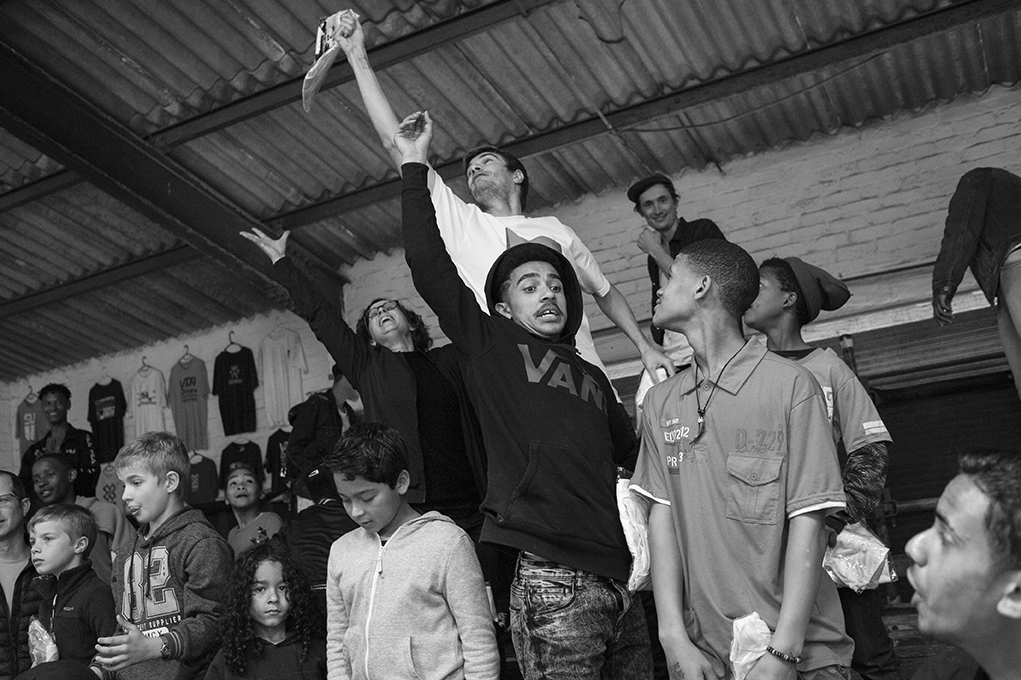 Product toss

Kids getting mind-blown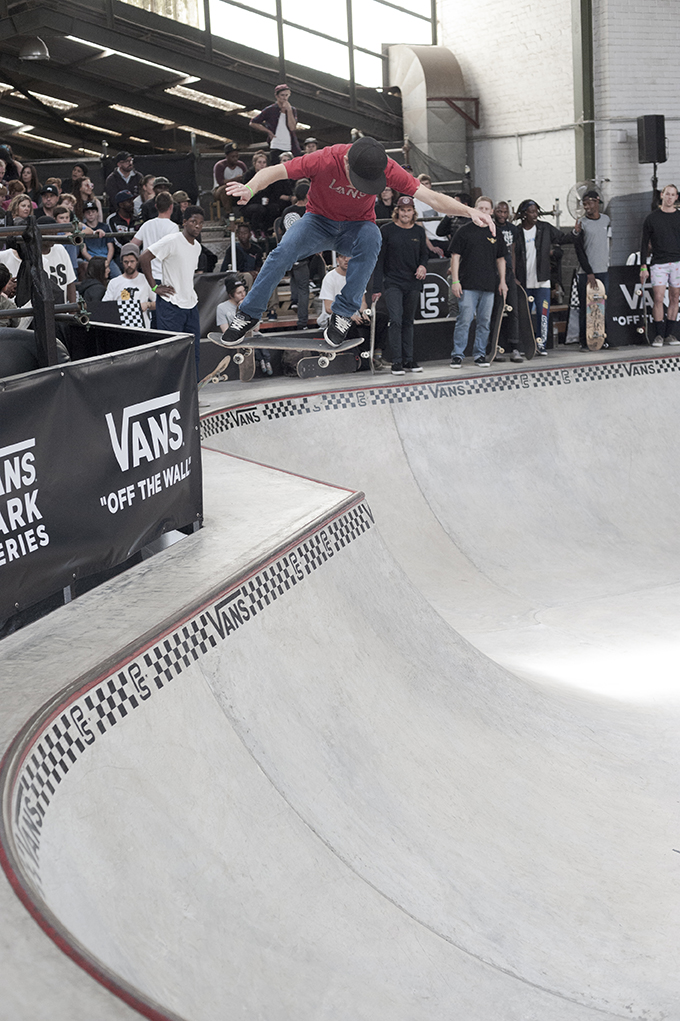 Kalvyn Mac Millan taildrop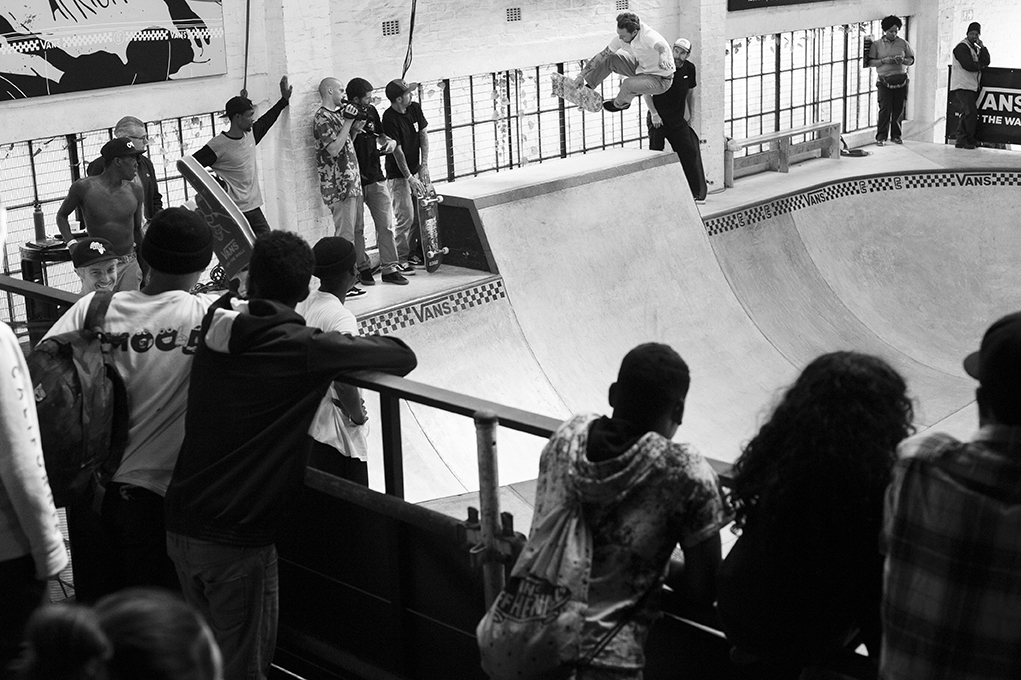 Yann Horowitz boneless to tail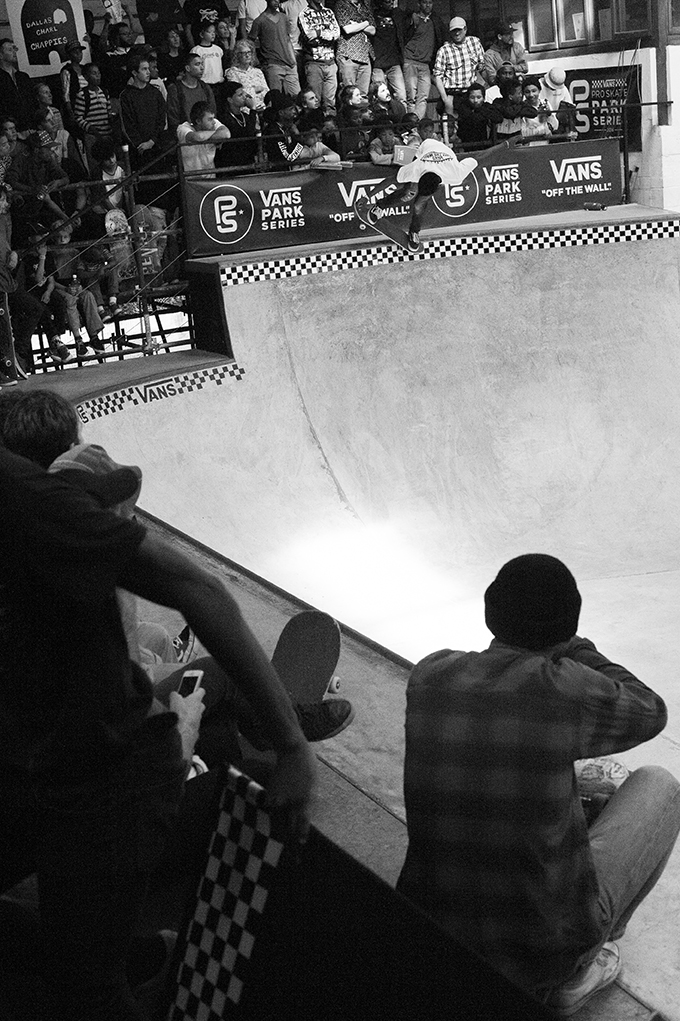 Thabiso Msomi 5-0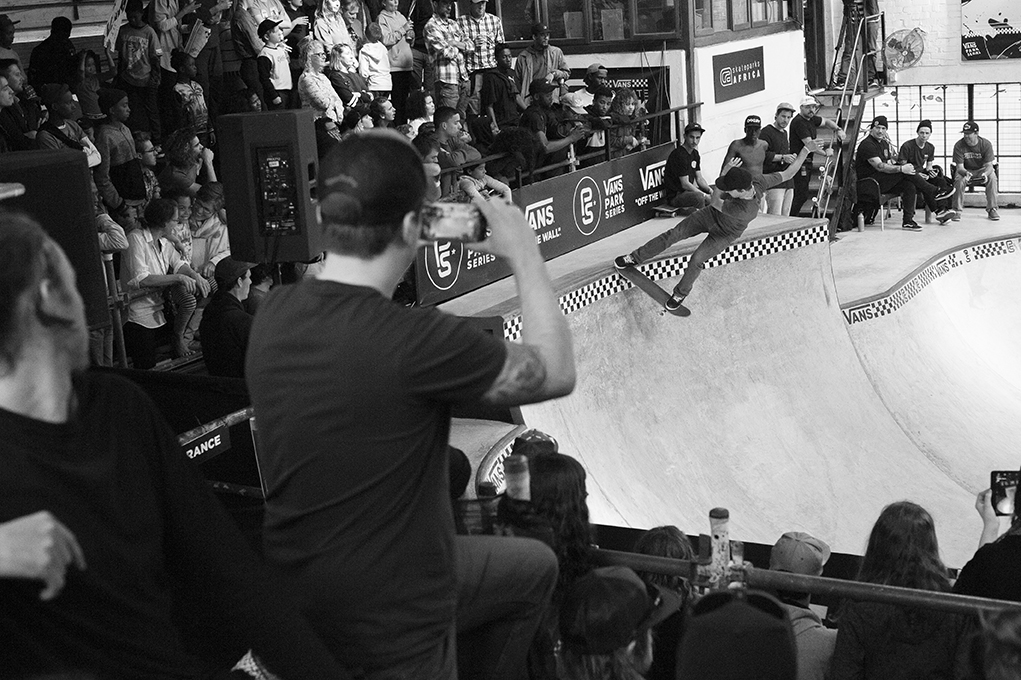 Kalvyn Mac Millan tailslide

Yann Horowitz backside lipslide

Yann Horowitz low-to-high up to back smith

Justus Kotze switch smith grind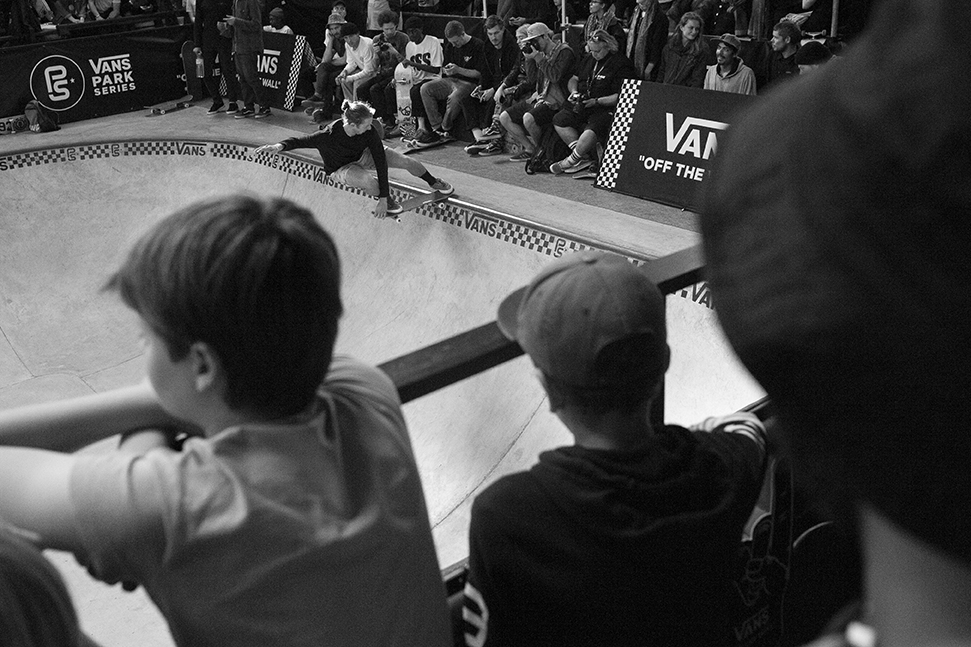 Stefan Jacobs crailslide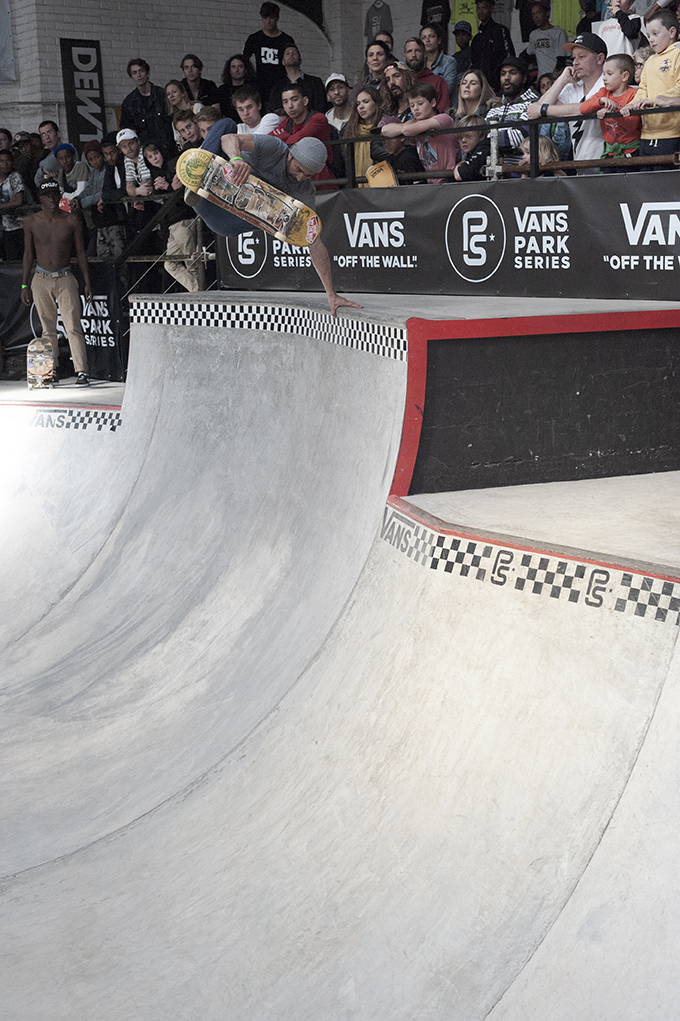 Dave De Witt handplant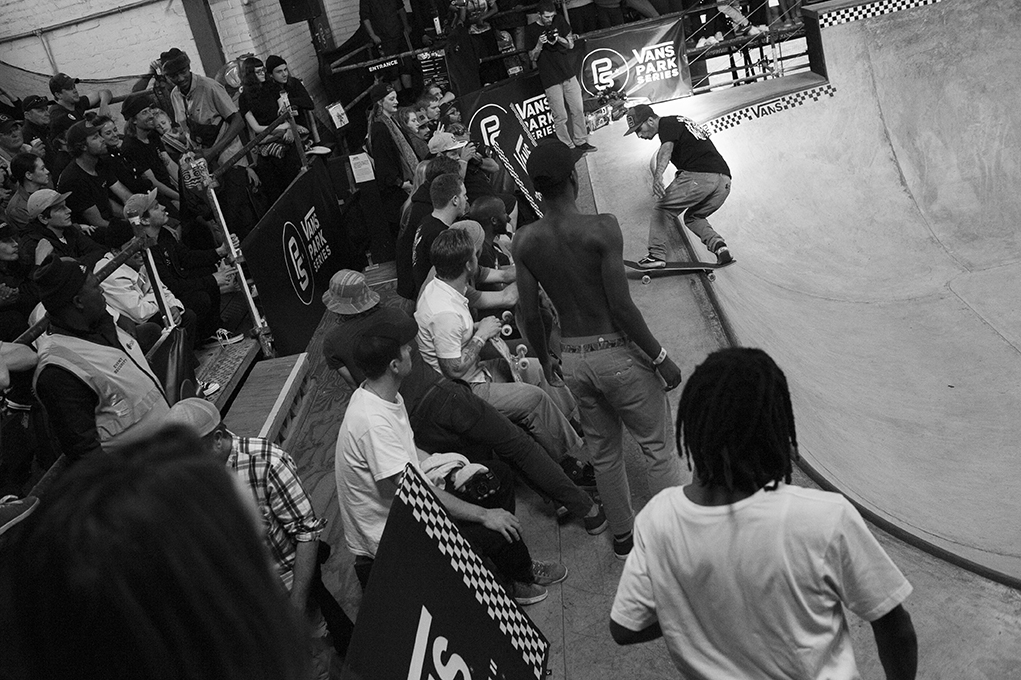 Chris Cab front board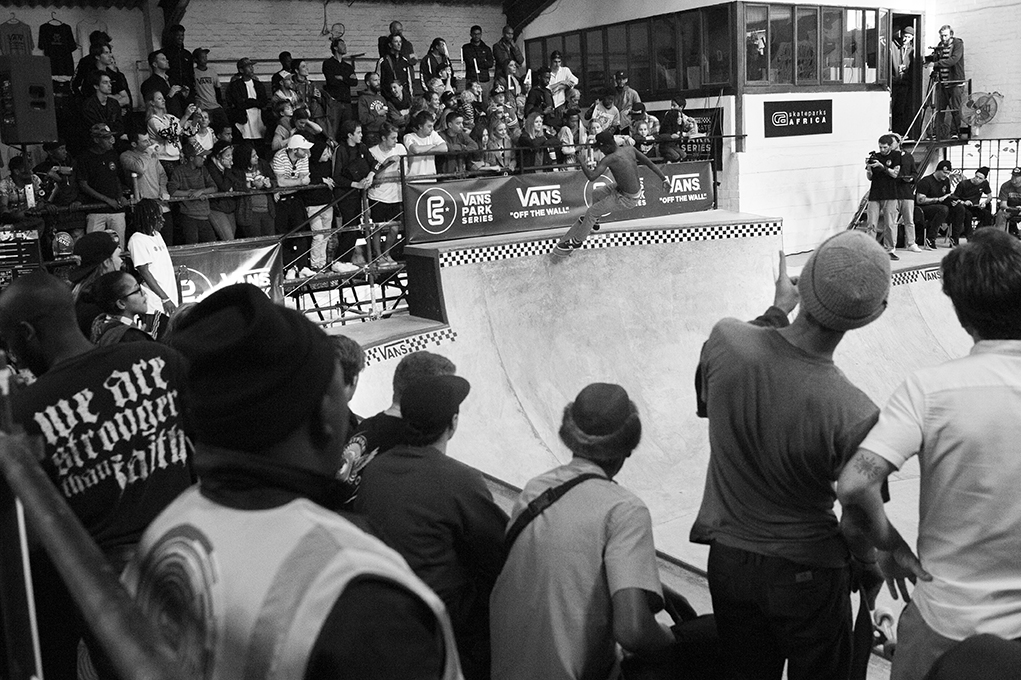 Thalente Biyela front smith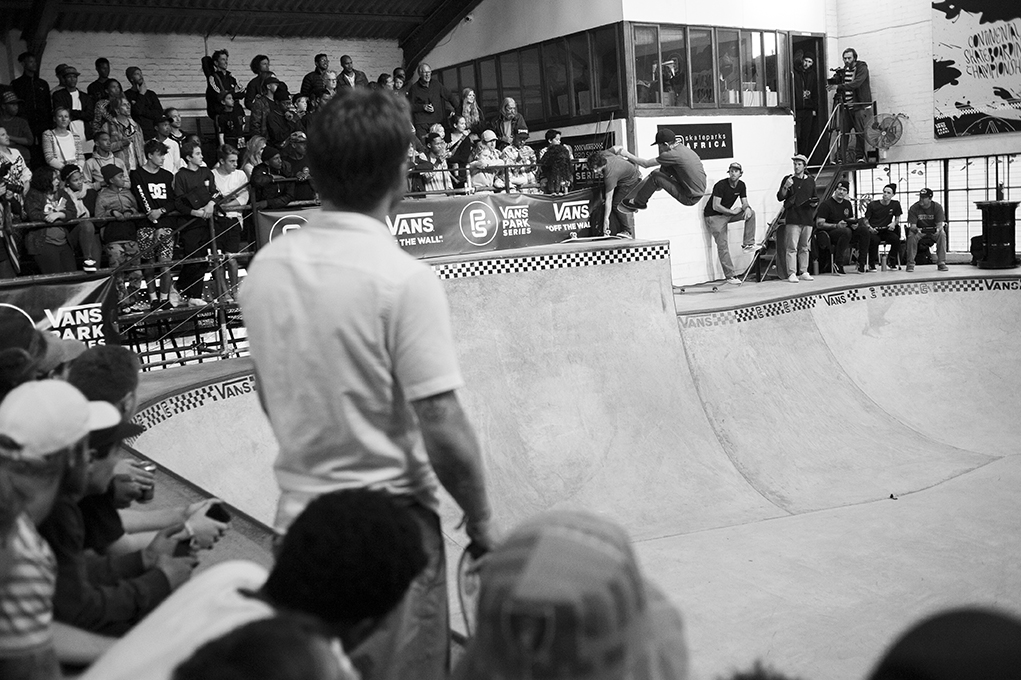 Kalvyn Mac Millan stalefish

Dallas Oberholzer low-to-high backside noseblunt revert during the best trick jam

Dallas Oberholzer frontside air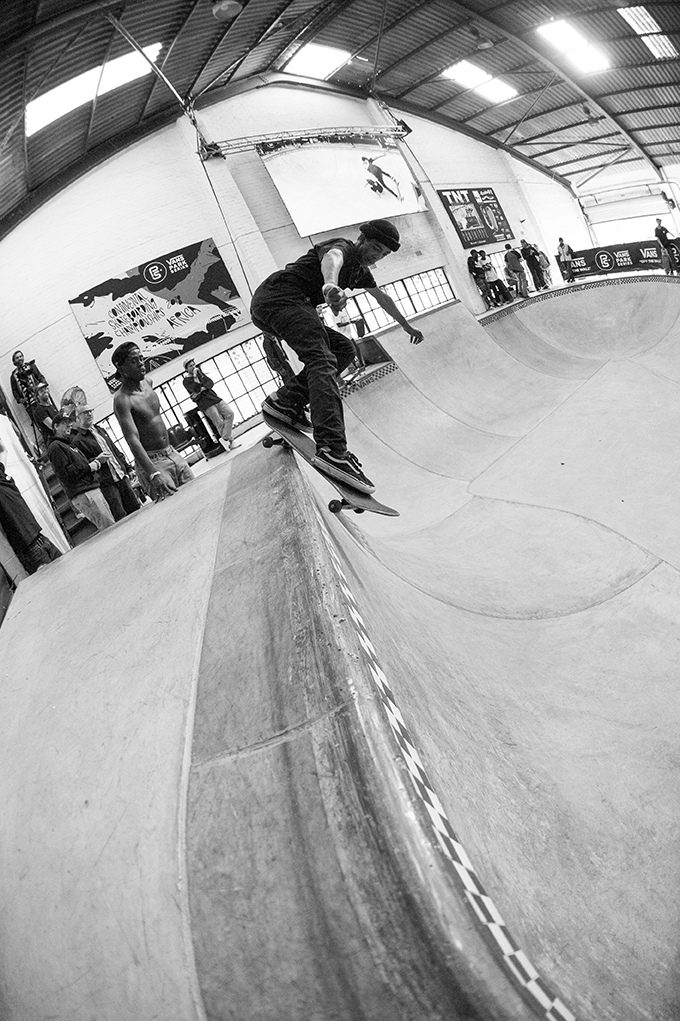 Devandre Gallant back smith

Melissa Williams frontside grind

Kelly Murray rock to fakie

Dylan Rossouw back smith

Ryan Clements and head judge Jason Rothmeyer from The Boardr

Khule Ngubane frontside air

Yann Horowitz taildrop off the railing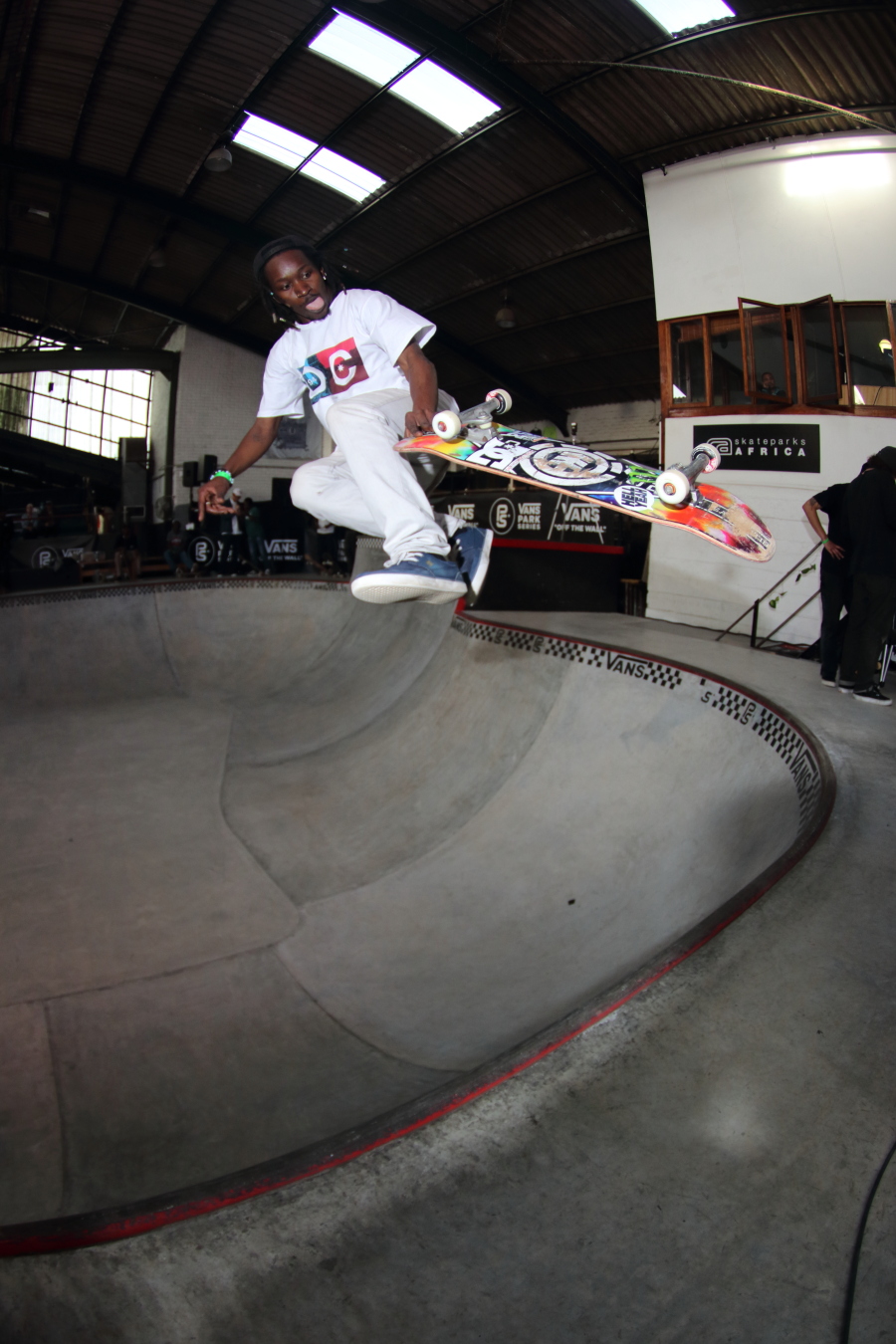 Khule Ngubane airwalk to fakie

Joubert van Staden stalefish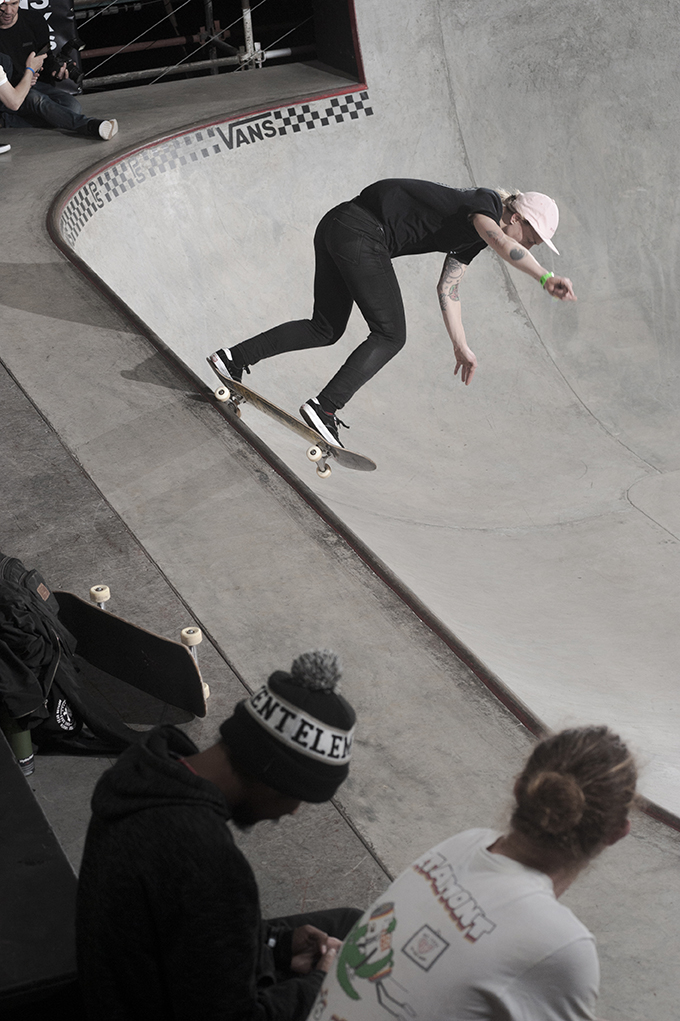 Melissa Williams backside grind

Trae Rice front smith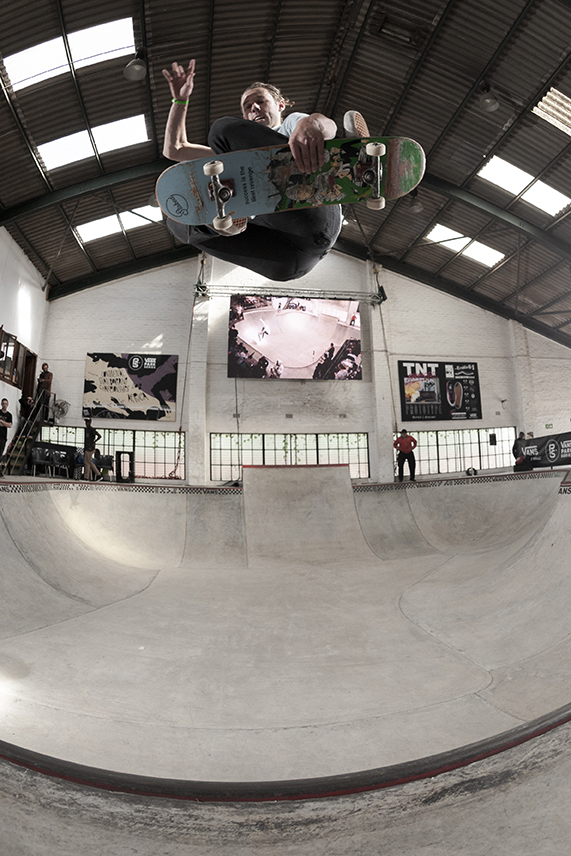 Stefan Jacobs flying!

Kyle Khewsa backside disaster

Homies were hyping each other

Devandre Gallant front smith

Damian Bramley nosegrab to tail

Justus Kotze fakie nosepick

Justus Kotze switch 5-0

Yann Horowitz back tail

Yann Horowitz frontside hurricane to fakie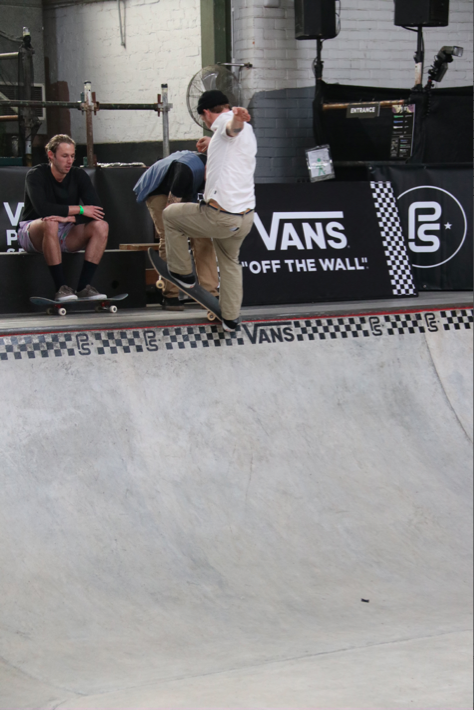 Yann Horowitz frontside 180 fakie 5-0

Dallas Oberholzer frontside grind

Kalvyn Mac Millan lofty melon over the hip

Thalente Biyela back smith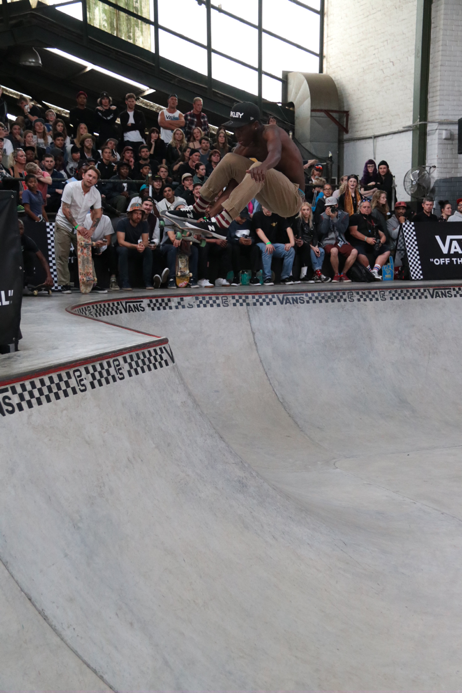 Thalente Biyela stalefish

Yann Horowitz backside lipslide

2018 VPS Africa Continental Championship results:
Women's Final
1st – Melissa Williams
2nd – Kelly Murray
3rd – Robyn Wolstenholme
Men's Final
1st – Yann Horowitz
2nd – Dallas Oberholzer
3rd – Trae Rice

Women's podium

Mel the champ

Homies were hyped for Yann!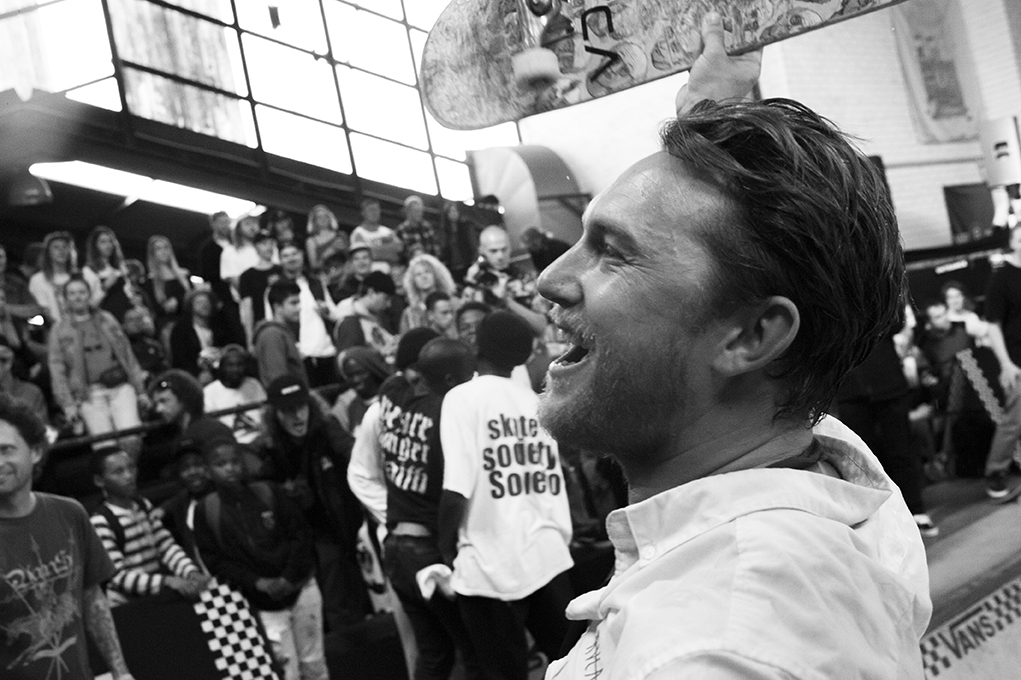 Yann the champ!