The Vans Pit Party 2013 went down on Saturday night. The Pit is situated behind Clarke's on Bree Street (Cape Town). It houses the mini ramp which played host to the 2012 Pit Party as well as the newly added DIY bowl which you can read about in Session Issue 53. The contest went down in the bowl this year. It's rather awkward so it sure isn't easy to ride but once you adapt it's super good!
About 24 skateboarders from around the country (including Vans team riders Brett Shaw and Dallas Oberholzer who flew in from Durban) competed for the R12 500 total purse. The event was kept somewhat low-key due to the fact that there is an issue regarding the amount of space and the weight of the floor in 'The Pit'. Therefore, it was invite only for an exclusive few who cracked the nod.
Results:
1st Place – Yann Horowitz R7000
2nd Place – Justus Kotze R2000
3rd Place – Justin Leslie R1000
Best Trick – Simon Stipcich (double 'dog piss' wallride) R2500
*Special mention – Brett Shaw shredded into 4th place, just missing out on the final 3.
#vanspitparty was thrown into the mix and people at home could follow the event online. Plenty of photos and videos were posted prior, during and after the event. Vans will select one lucky individual (who used the hashtag), this individual will receive a Vans hamper and a year's subscription to Session Magazine.
Here are a few of the photos we grabbed off of Instagram:
Pic – @emptyskull
Pic – @barbaralotter – Preparing the winner's jackets
Pic – @brettbertshaw – Down the tunnel, into The Pit!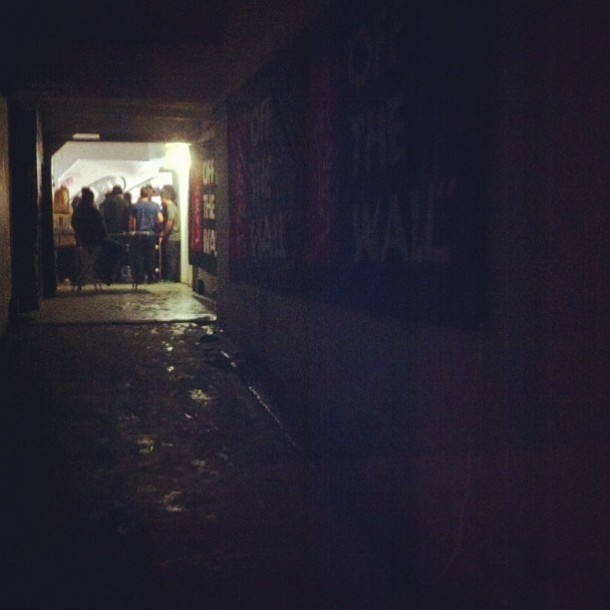 Pic – @theworldsyoungestman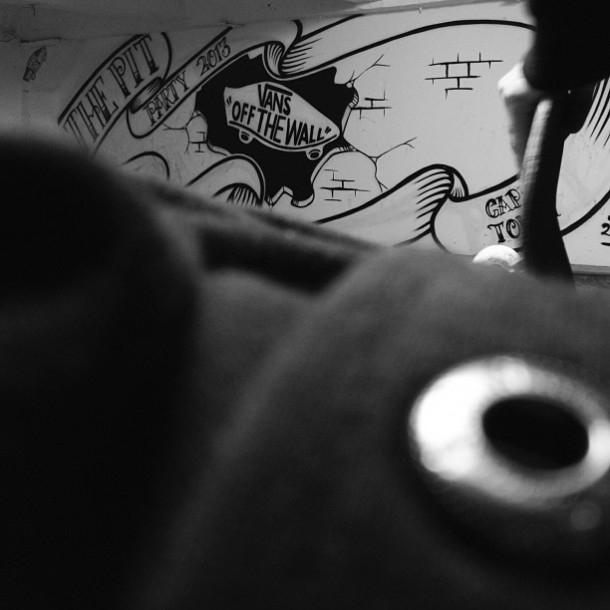 Pic – @adrianhenderson – Skateboarders getting loose.
Pic – @blacklungdisease – Justus and his crew
Pic – @yourmomswheels – The riders' pre-contest meeting
Pic – @adrianhenderson – The judges convene with organiser Warren Talbot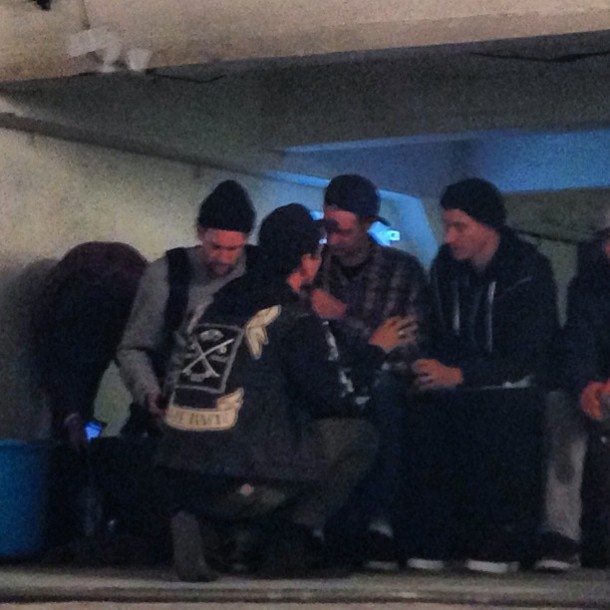 Pic – @sphitides – Simon's 'dog piss' wallride
Pic – @sphitides – Wez Coertzen's frontside tailslide
Pic – @sphitides – Yann blasting a wallride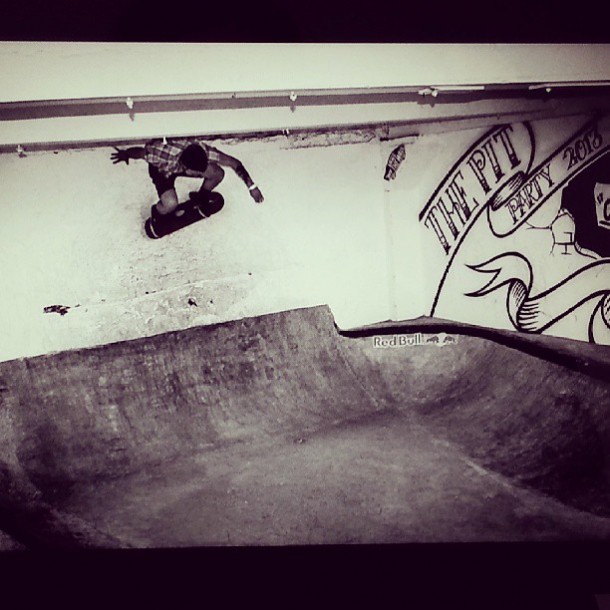 Pic – @sphitides – Yann's frontside grind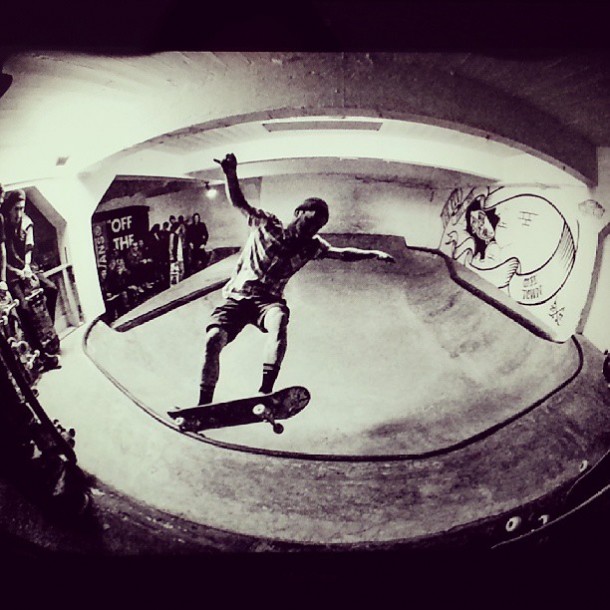 Pic – @yourmomswheels – Yann 1st, Simon 'Best Trick' and Justus 2nd
Pic – @justingeorgeleslie – Justin displays his goods after the event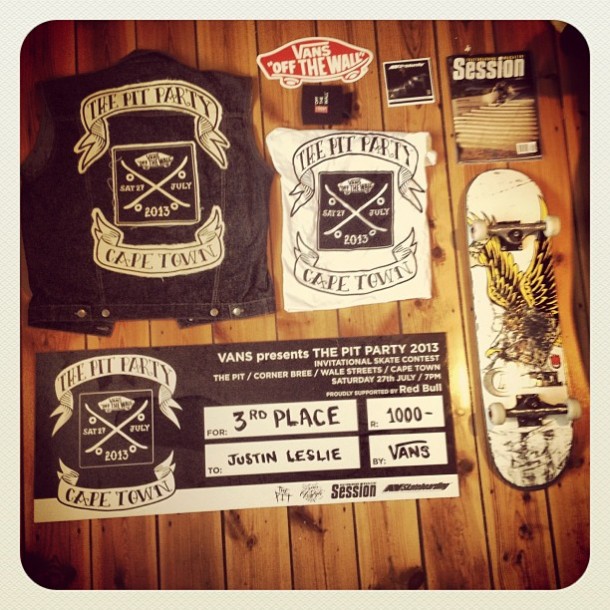 Pic – @adrianhenderson – Adrian busted his knee in the unforgiving bowl and ended up on crutches
Here are 2 Instavids we grabbed from the event:
Yann warming up
Yann takes the win!
Red Bull's Seth Phitides covered the event, check out some of his higher res photos on the RedBull site –  Here!
A full rundown of the event will be featured in Session Magazine and there will be plenty of higher quality video footage in the next AV.
Check out #vanspitparty for yourself and see all of the photos and instavids taken during the event.
Thanks to Warren Talbot and everyone at Vans South Africa for another killer event! Vans is proudly distributed in South Africa by Chappers Sports Direct. Follow them on Facebook – Here!