Kanya Spani grabs his second Session cover with a long ass 50-50. Photo – Sam Clark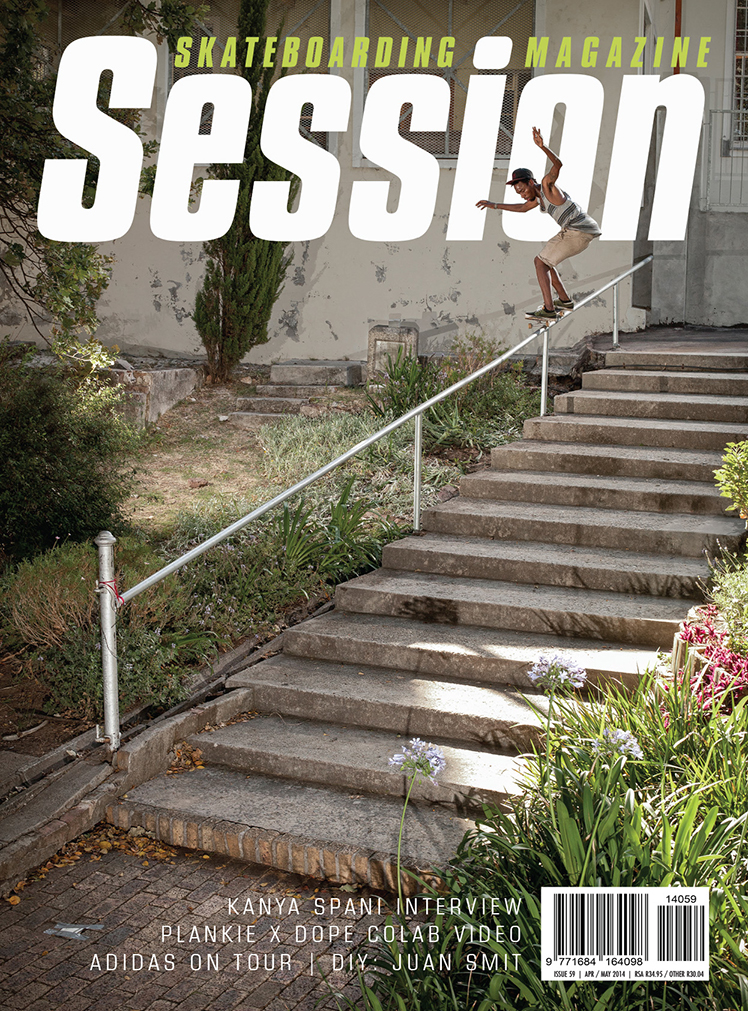 Issue 59 starts hitting shelves from today and will be in stores across SA by the middle of next week. Available online…shortly.
In this Issue:
DIY – Juan Smit
adidas welcome Dlamini Dlamini and go on Tour
Kanya Spani – Where is my Mind?
Making of The Dope X Plankie video
Latent Potential – Tahiti Pehrson
Blackboard – Brett Shaw goes to LA