So Moses went skateboarding with Helen Zille?

Photo – Tyrone Bradley (Red Bull Content Pool)
Cape Town (South Africa) – Number 4 Dorp Street, the Western Cape's Provincial Administration Building in the heart of Cape Town's administrative hub, hosted South Africa's top skateboarders this past Saturday. In a one-day-only event, the building was 'unlocked' to 32 riders from around the country who competed for honours as Red Bull Unlocked 2015 champion. When the big doors were shut once again on Saturday evening, it was Gavin 'Moses' Adams who took first place with Allan Adams in second and Khule Ngubane rounding out the podium.
"I tried to mix up my tricks," said an elated Adams shortly after the final. "I had no real plan or strategy when I came here this morning, because, like everyone else I had no clue what the course was going to look like."
Adams was thrilled at the opportunity to skate in such a unique location. "The surface was perfect and the atmosphere awesome," he said. It was the first time the Adams brothers had been on the podium together (younger brother Allan took second), but definitely won't be the last time. "I'm just so stoked for him," said Adams. "He, along with Khule and Kanya (Spani) were all killing it."

Photo – Tyrone Bradley (Red Bull Content Pool)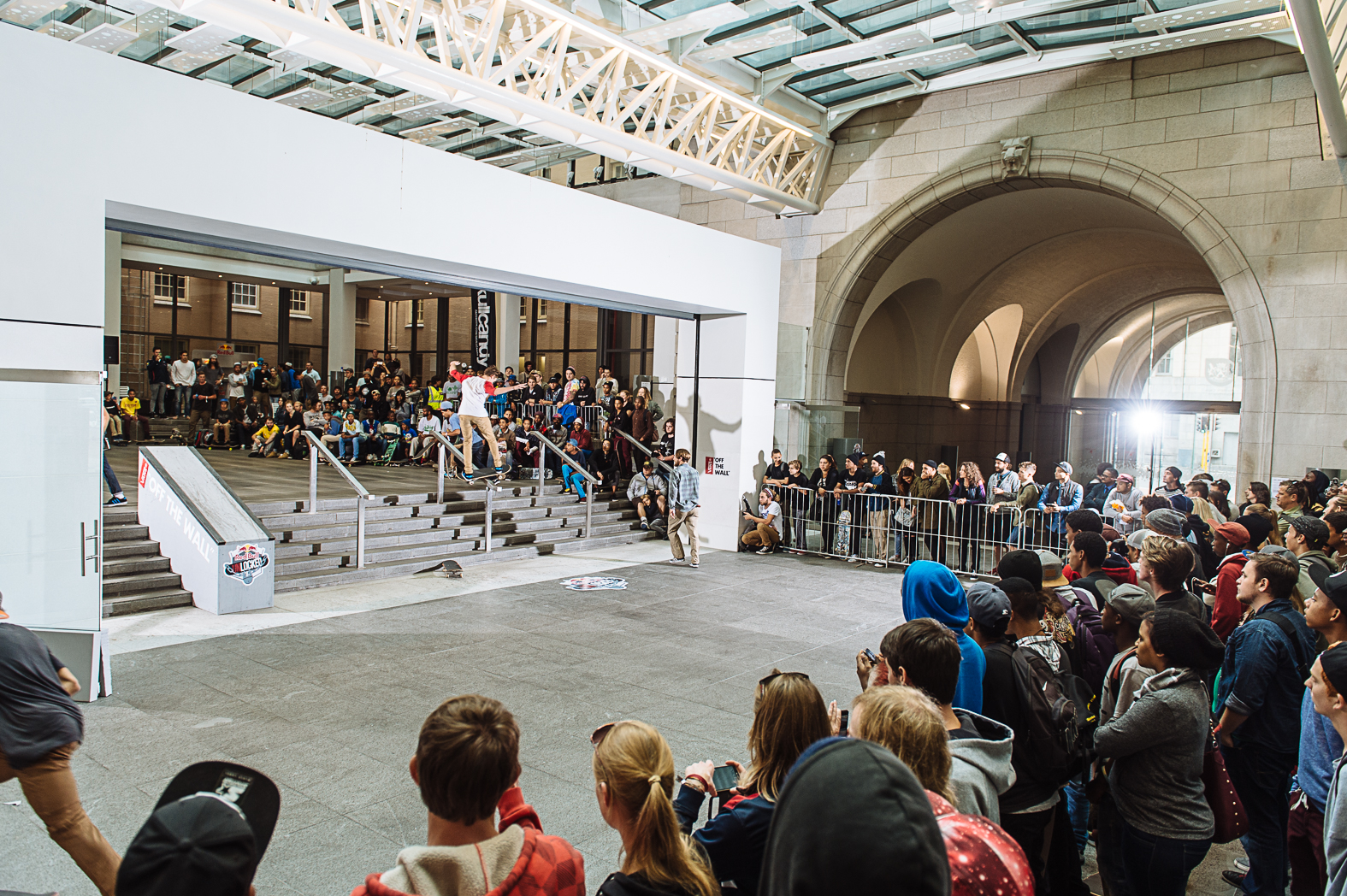 Photo – Tyrone Bradley (Red Bull Content Pool)

Photo – Tyrone Bradley (Red Bull Content Pool)
For more information go to www.redbull.co.za