The second annual Red Bull 'Dala The City' event went down on the streets of Pretoria this year. 8 different skate crews from around South Africa were invited to take part in a crew battle, at real street spots in the inner city. Red Bull also bussed in a bunch of local Johannesburg skateboarders, to tag along with the crews as they moved from spot to spot. Vibes were good and energy levels were high as the enormous skate posse cruised the streets together for an afternoon.
Check out the photo gallery by Tyrone Bradley: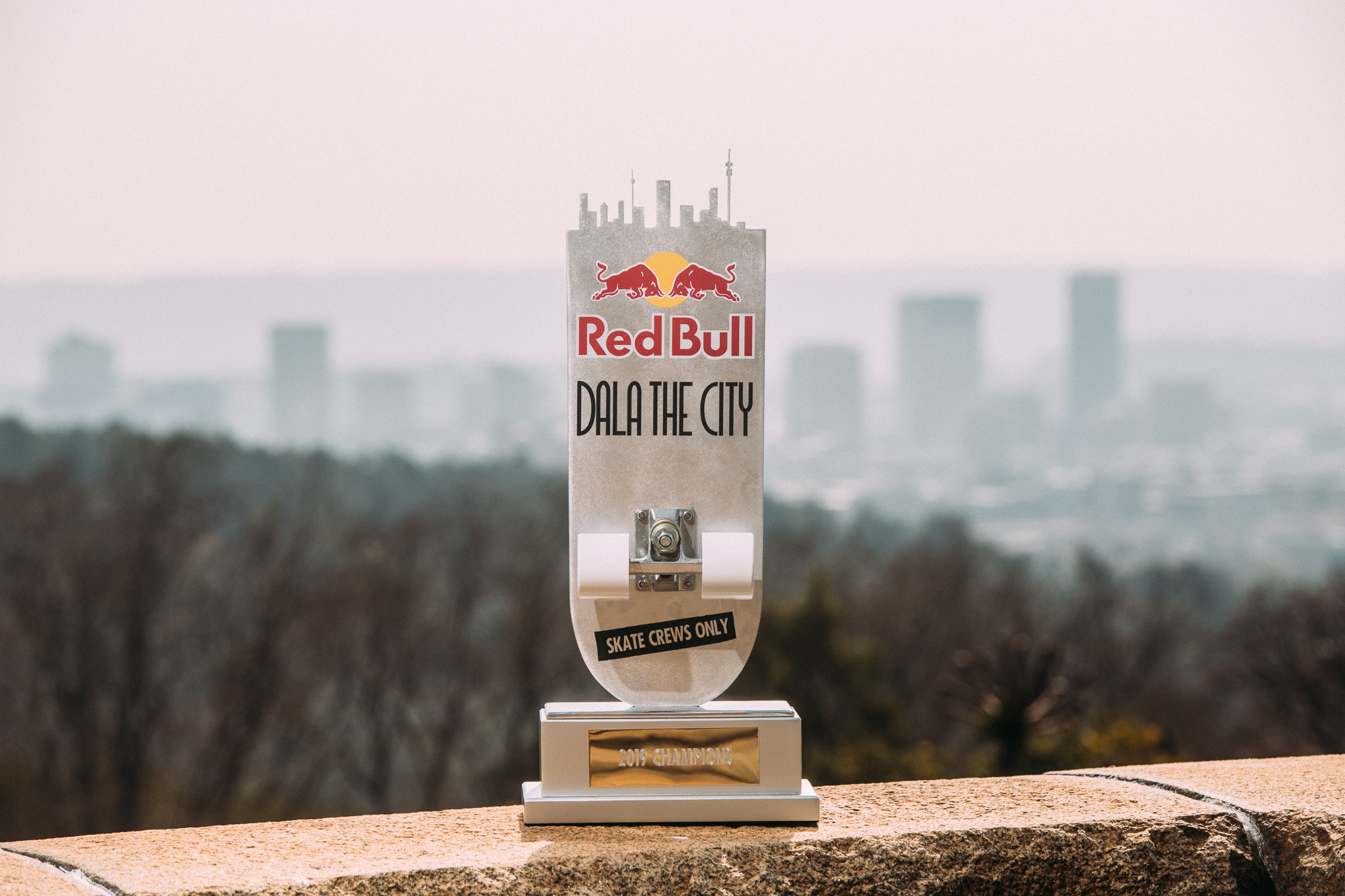 Pretoria, let's Dala!

The Veg Squad from northern Johannesburg.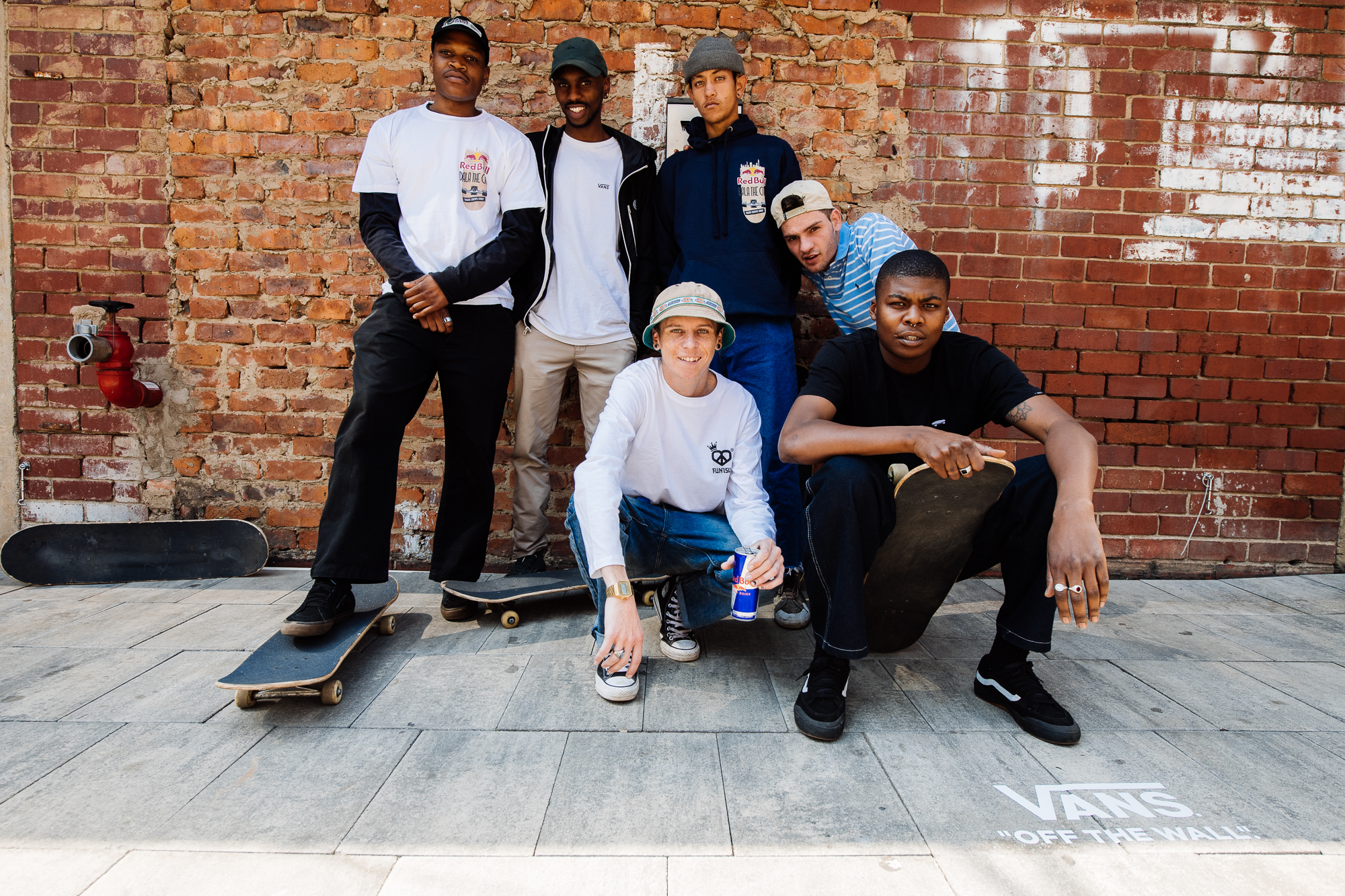 The WSTD Crew from southern Johannesburg.

The Skate Society Soweto crew from Johannesburg.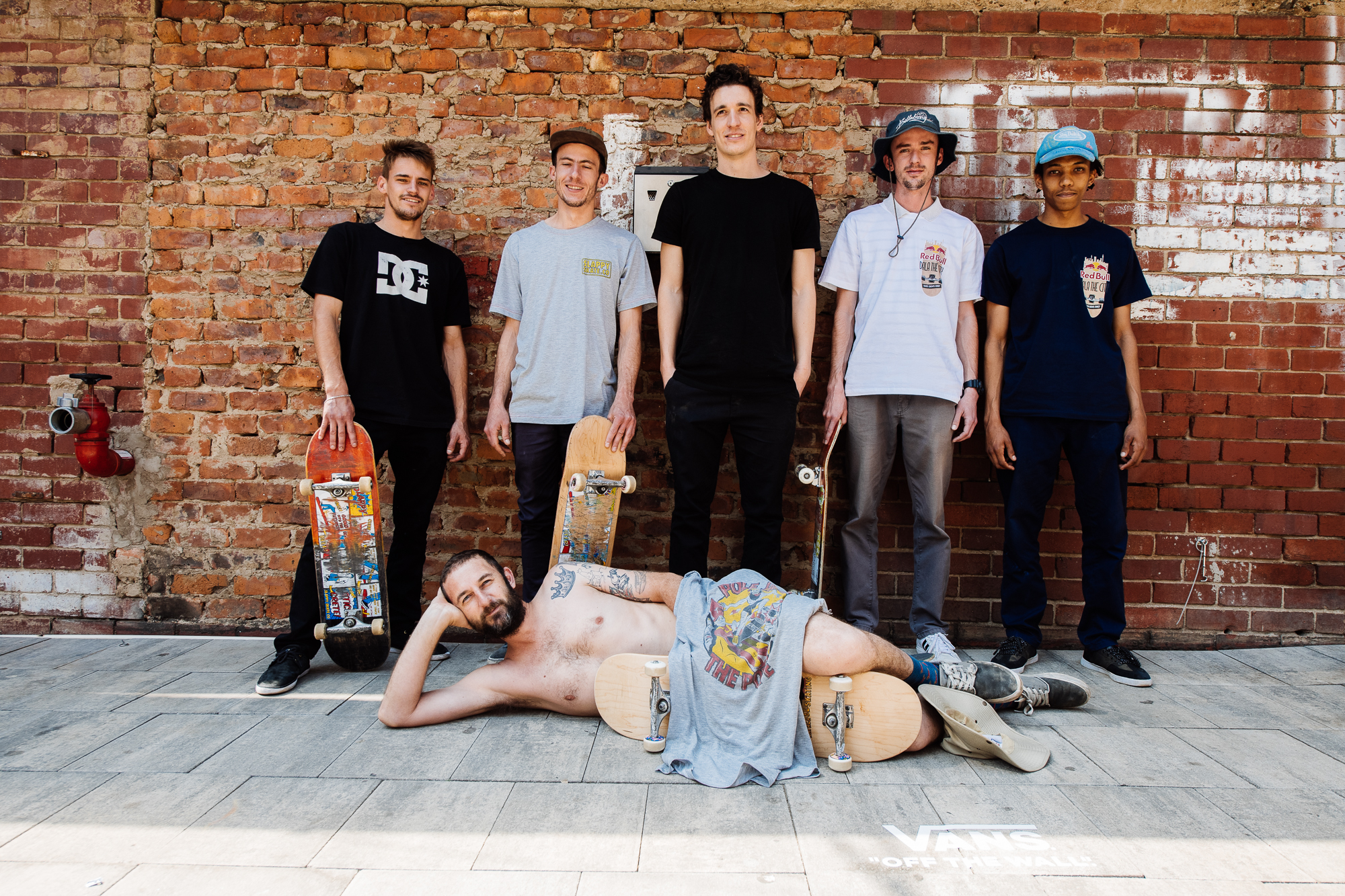 The Slappy Crew from Pretoria.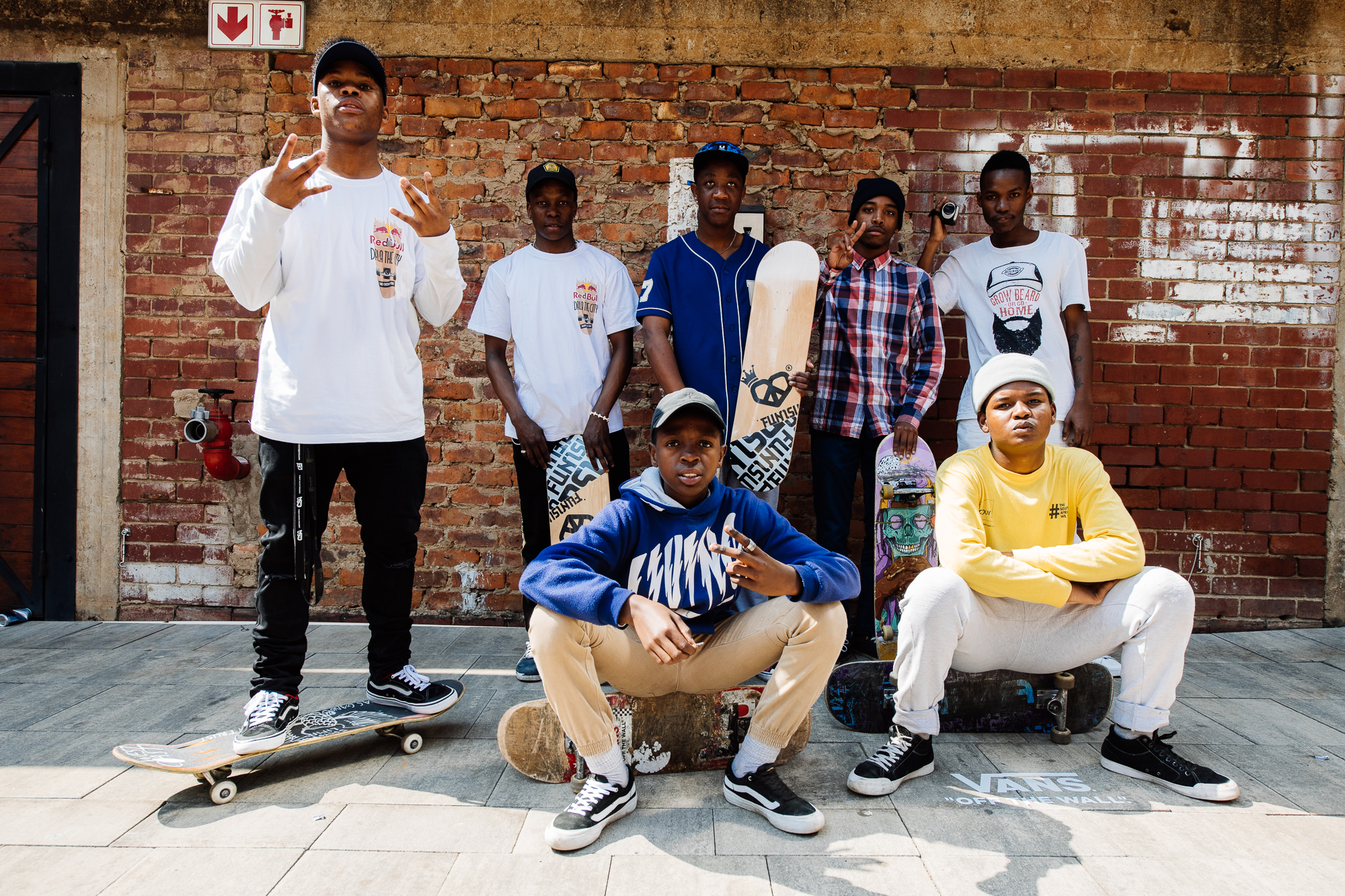 The 3 Square crew from Alexandria (JHB).

The MP Skate crew from Mpumalanga.

The Cloudy Brothers crew from Durban.

The Twenty Skeight crew from Cape Town.
Spot 1 – A Crusty Bank

Kickflip.

Wallie.

Pop-shove tailgrab.

Alley-oop backside 270.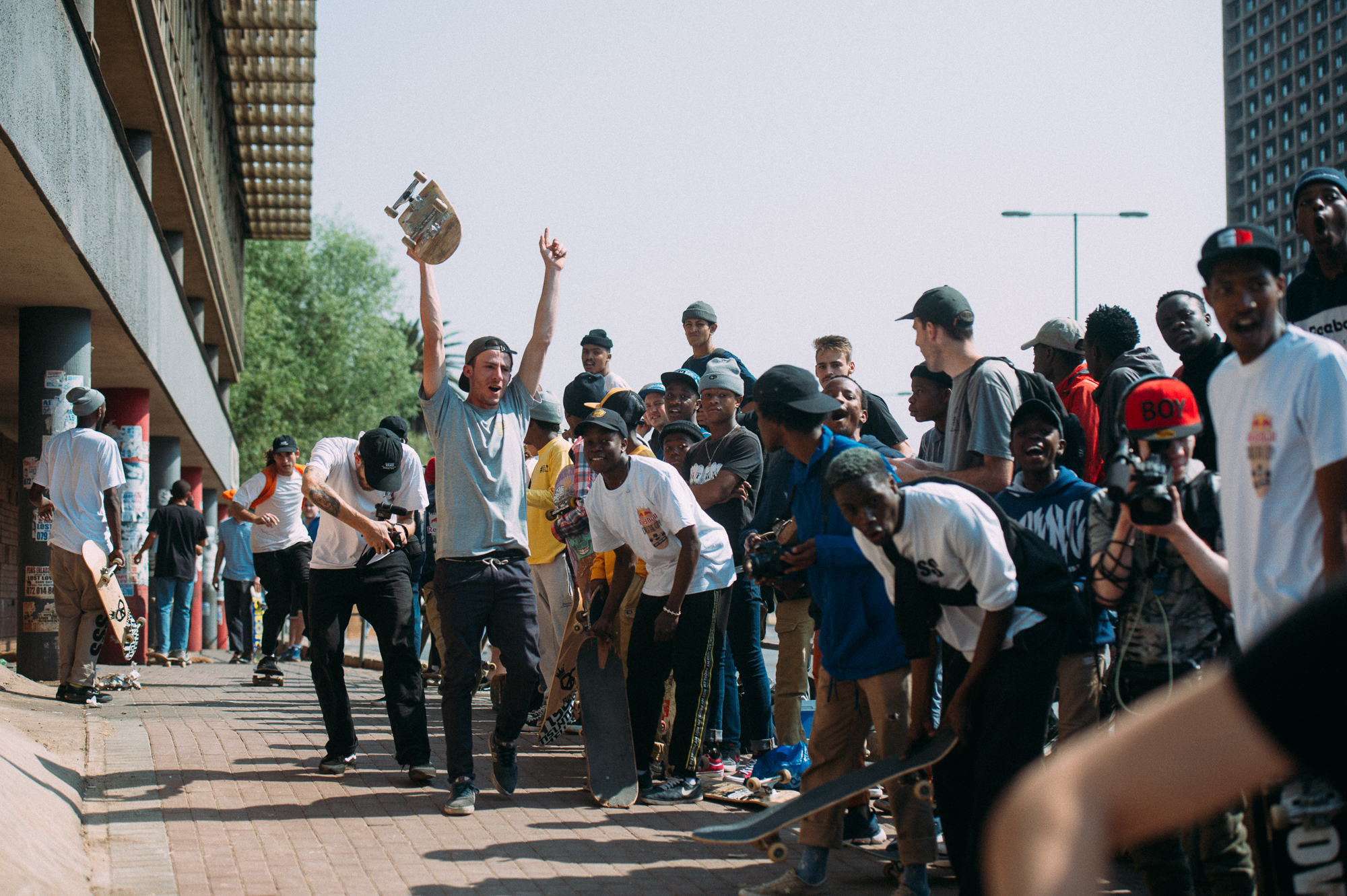 The hype was real!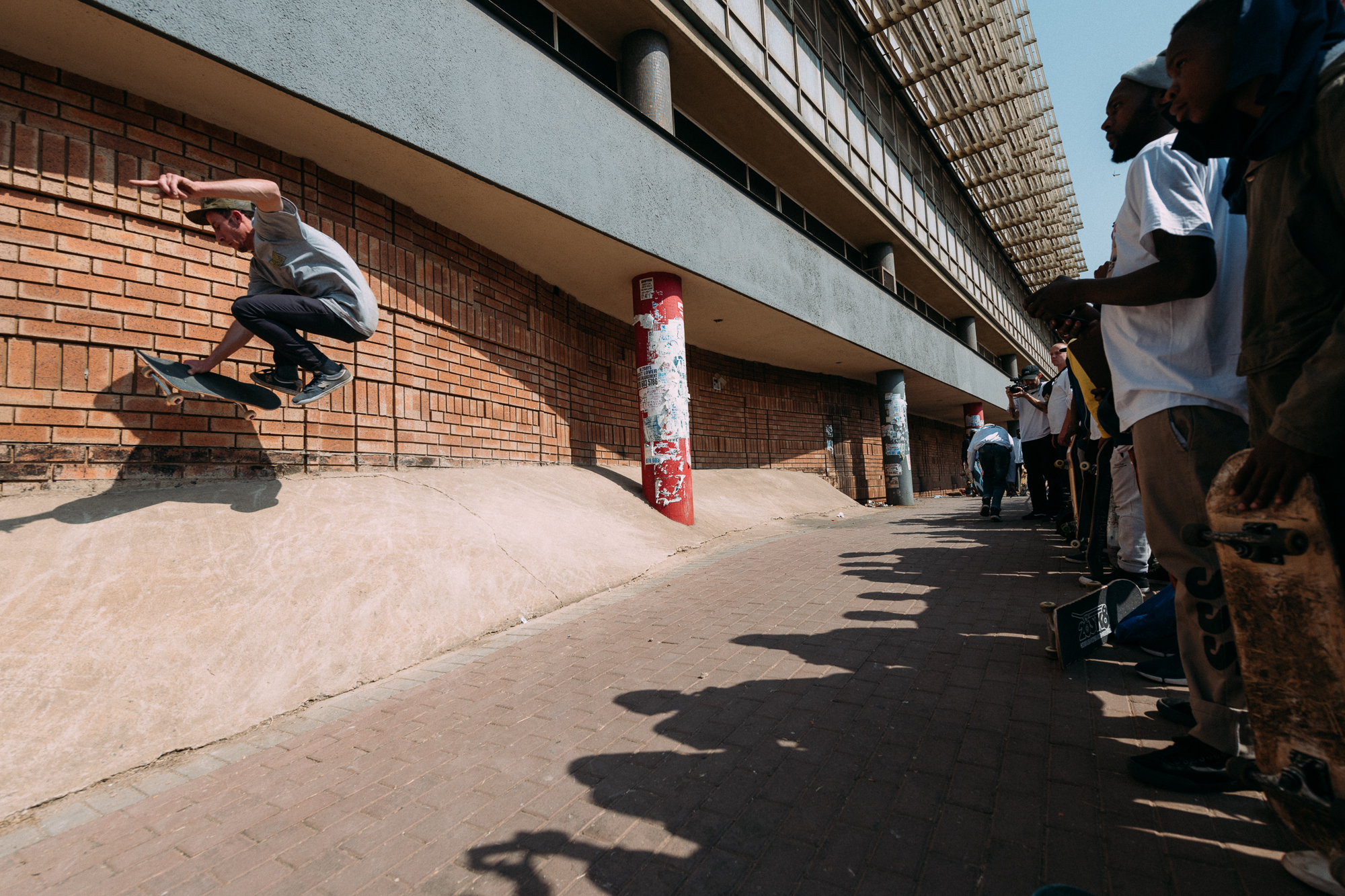 Boneless.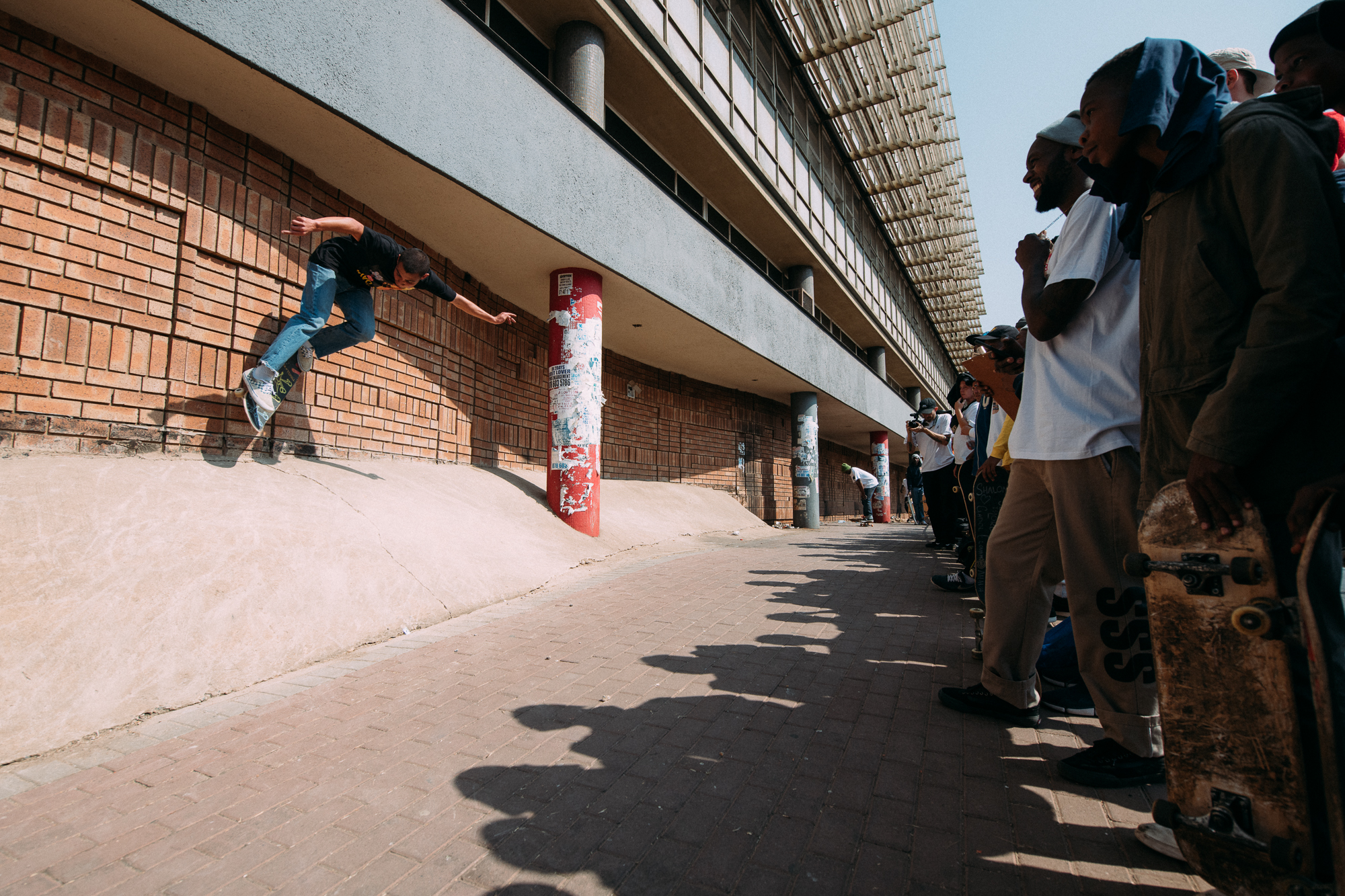 Ollie into wallride.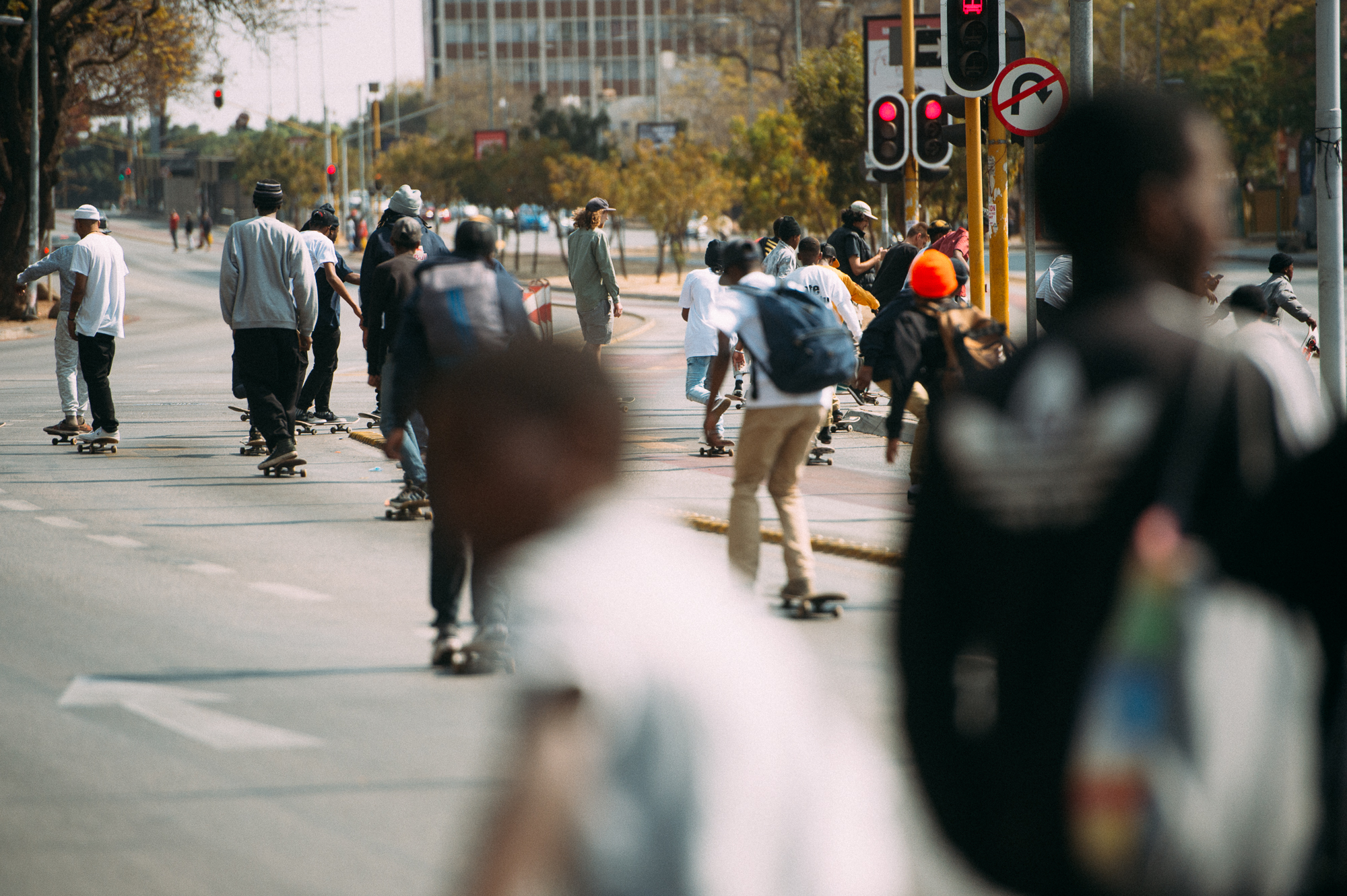 On to the next spot.
Spot 2 – The Hips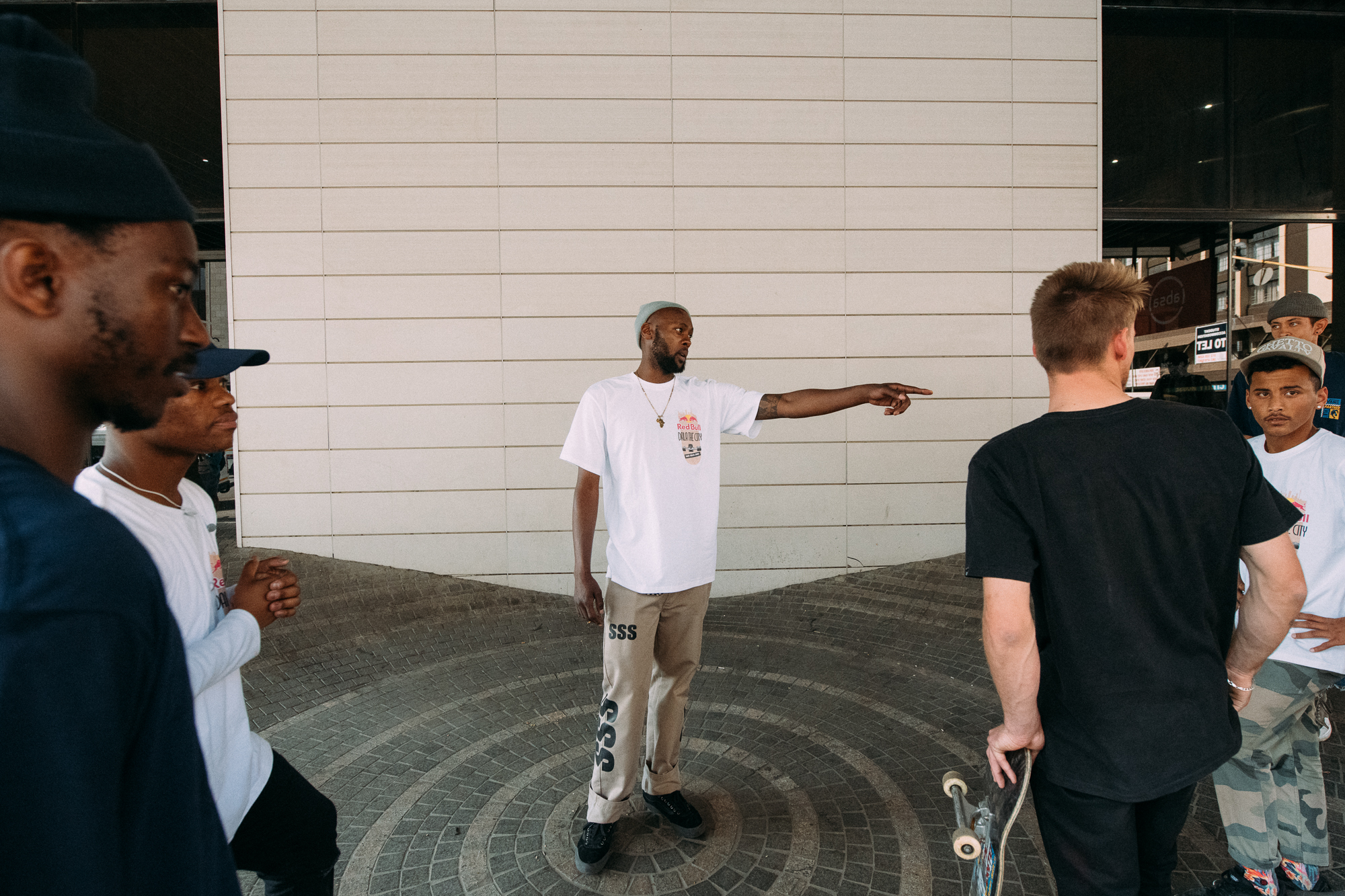 MC Sam Khumalo co-ordinating the chaos.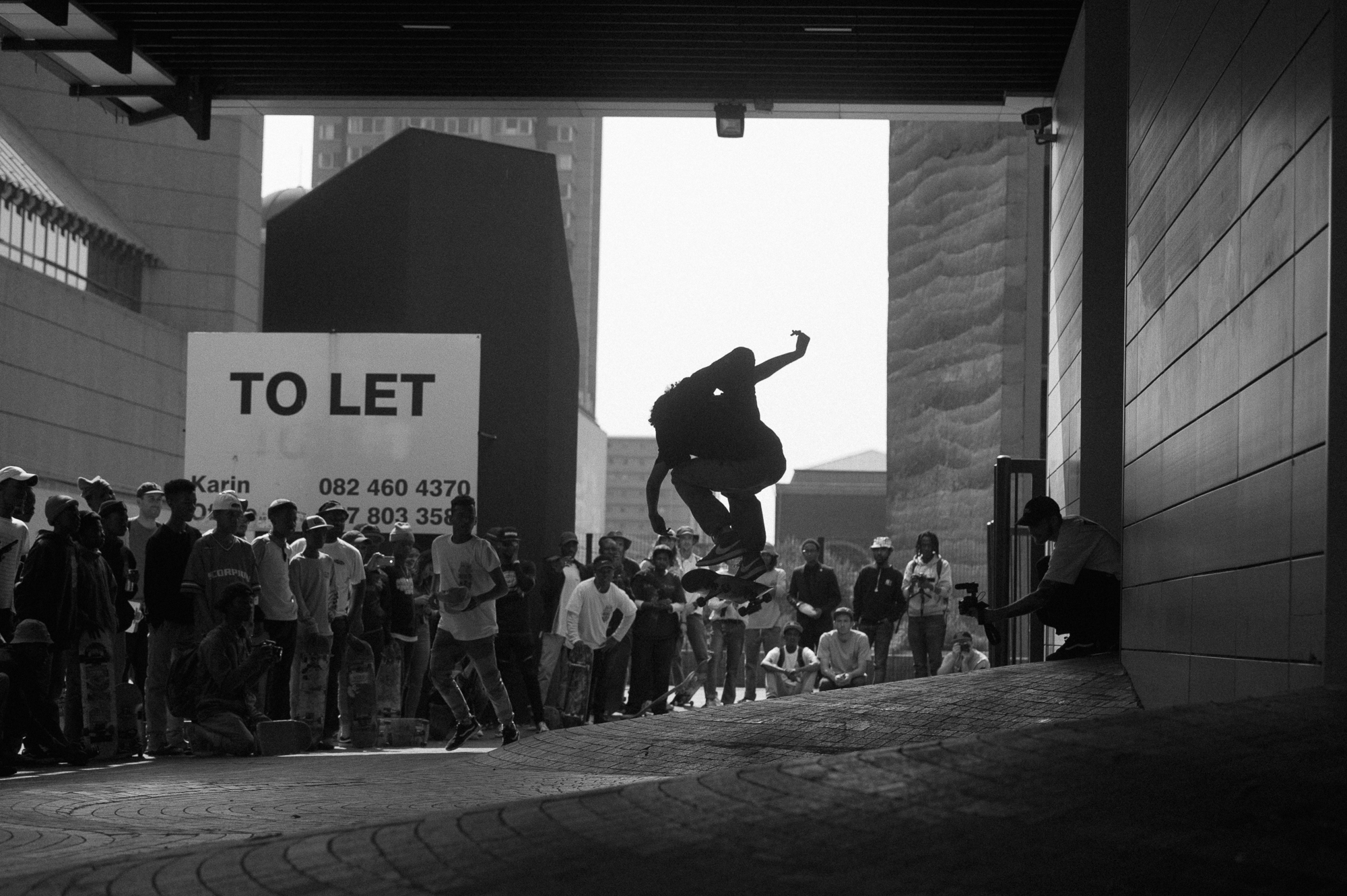 360 flip.

Backside flip.

Backside bigspin.

Frontside bigspin.
Spot 3 – Bin Gap.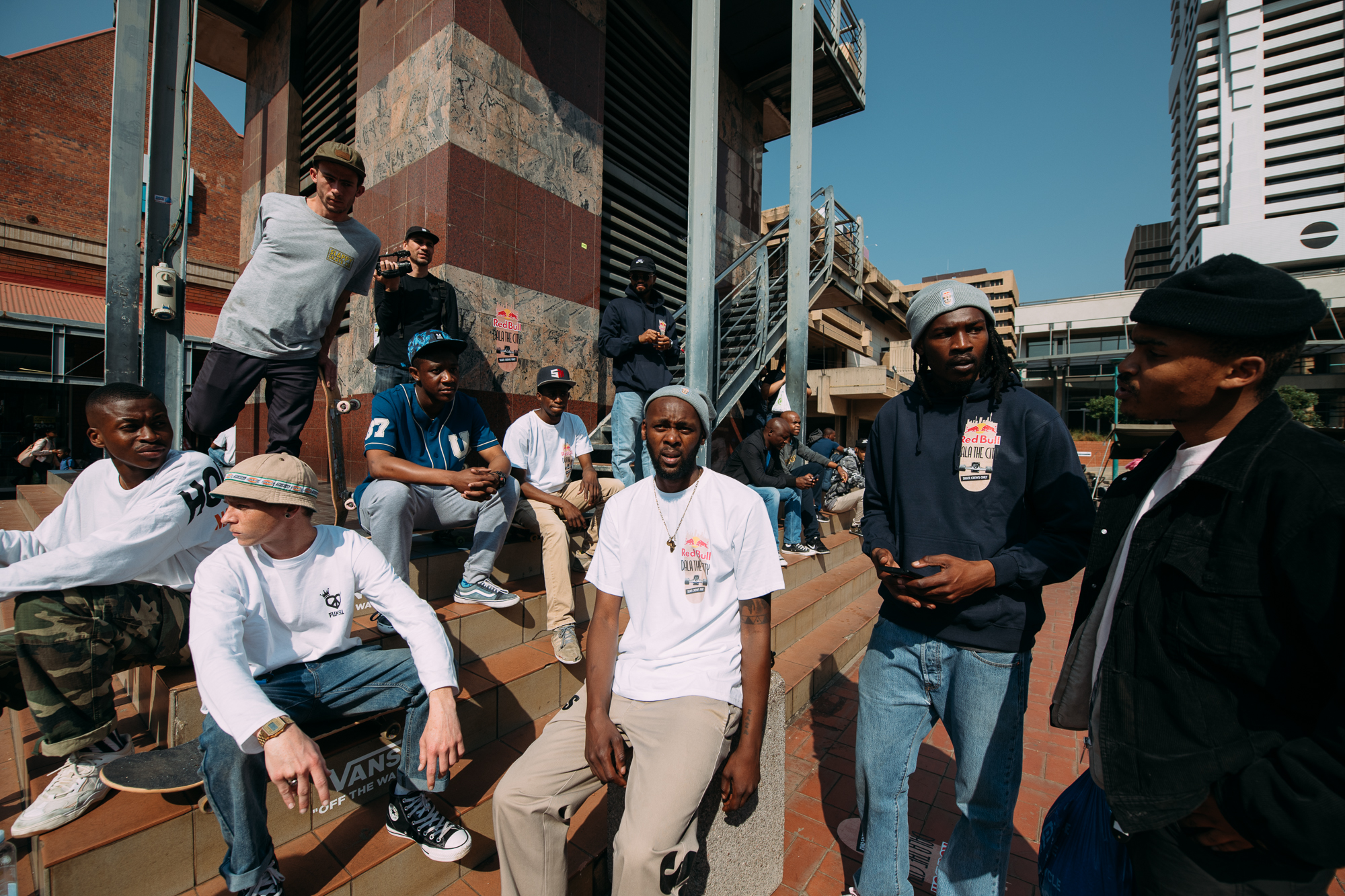 All the different crews were hanging together.

Wallie off the board. Teamwork!

Kickflip.
360 flip.
Spot 4 – State Theatre Ledges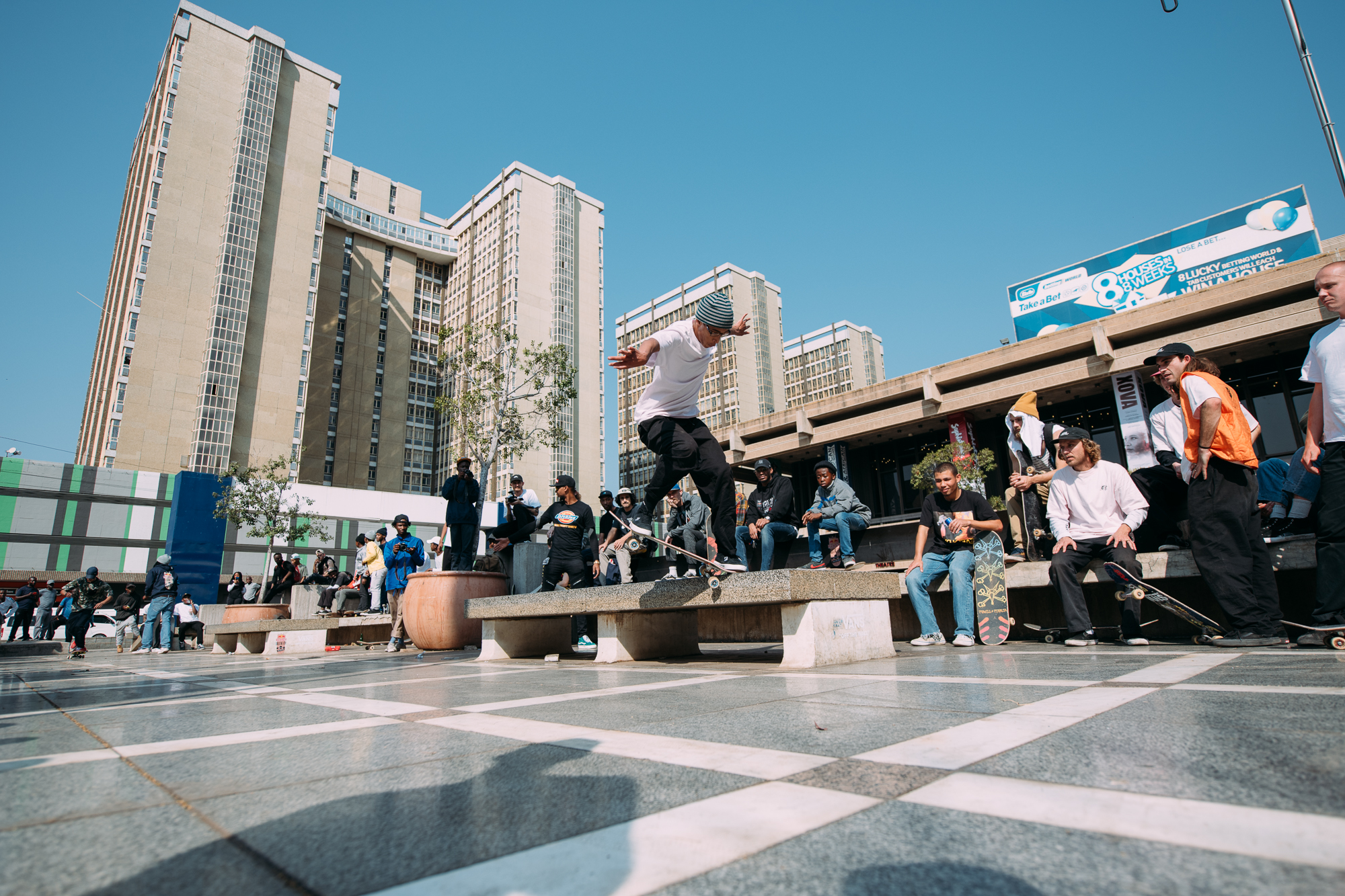 Half-Cab crook.

Back tail.

Front blunt.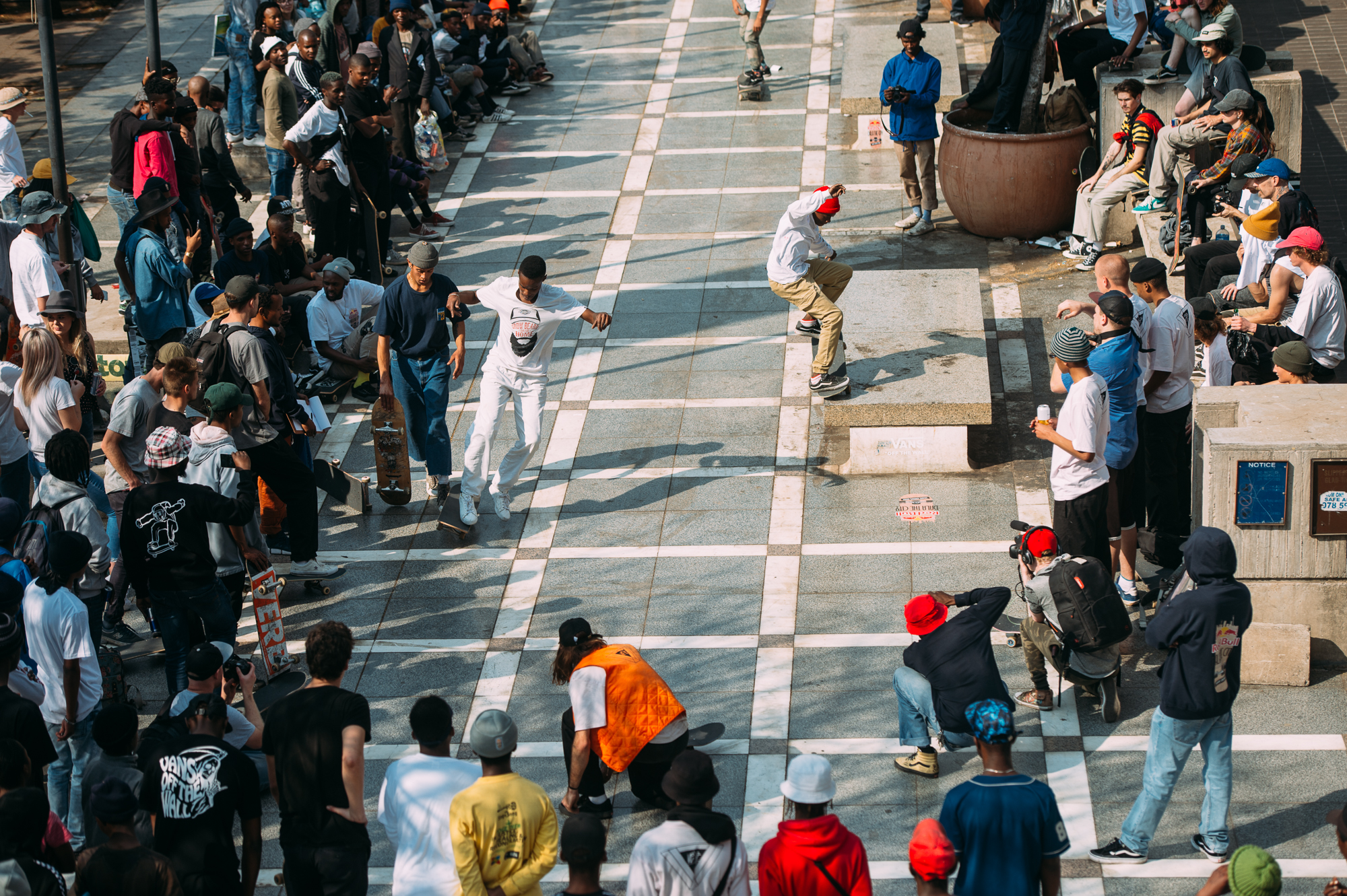 Nosegrind.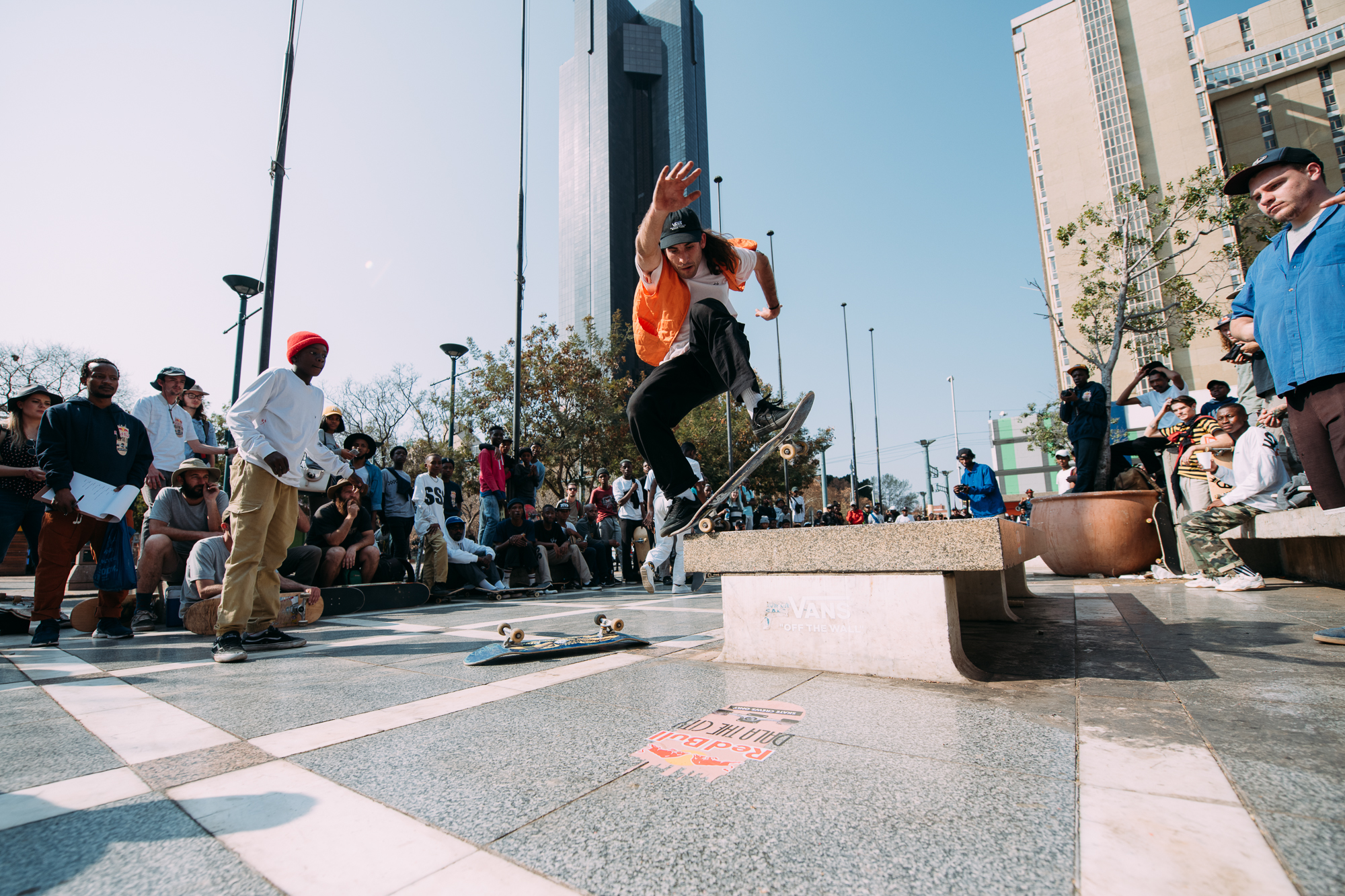 Noseblunt slide.

Keep on pushing!
Spot 5 – Stairs and the Rail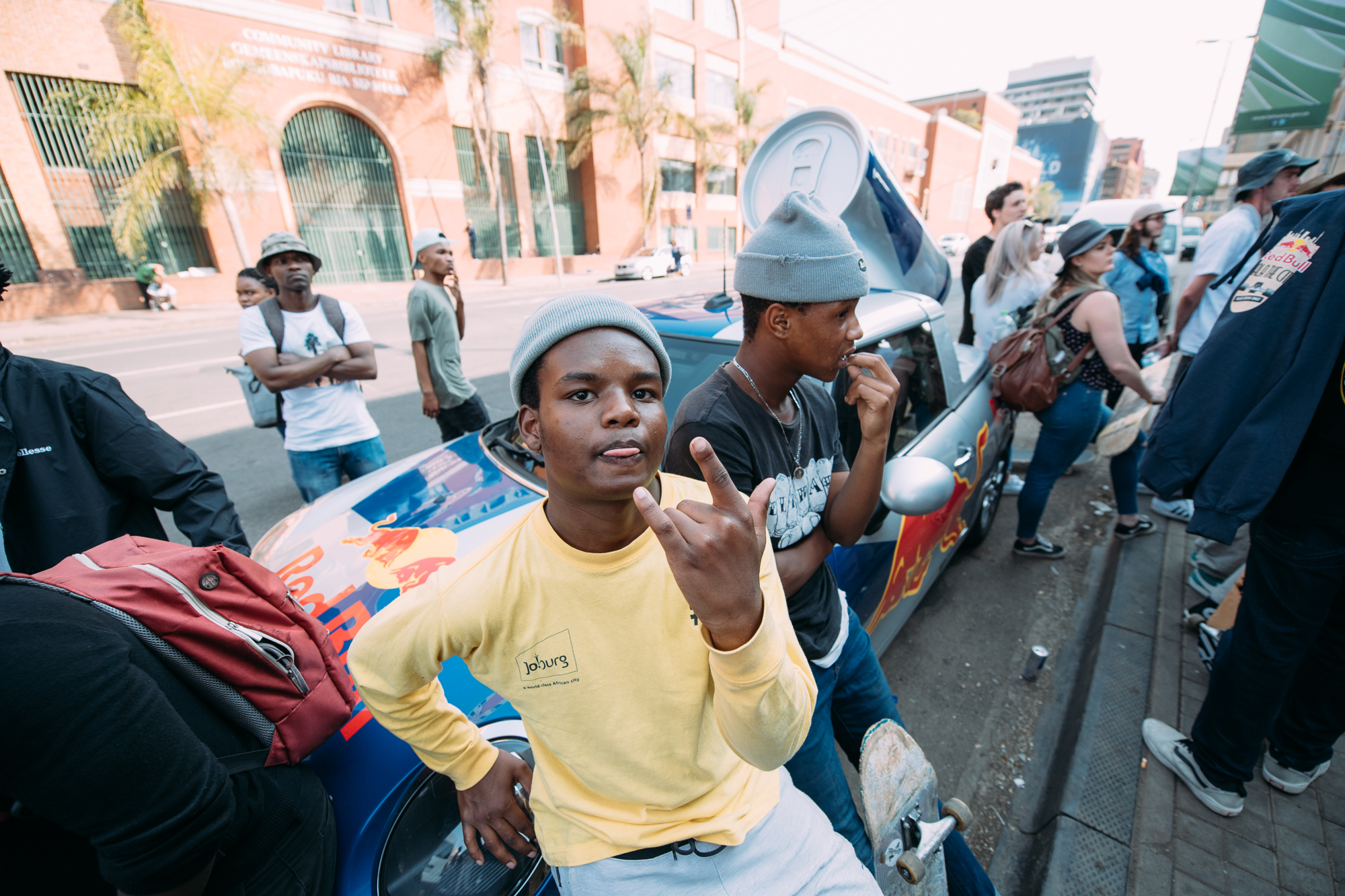 Good times!

Ollie over the rail.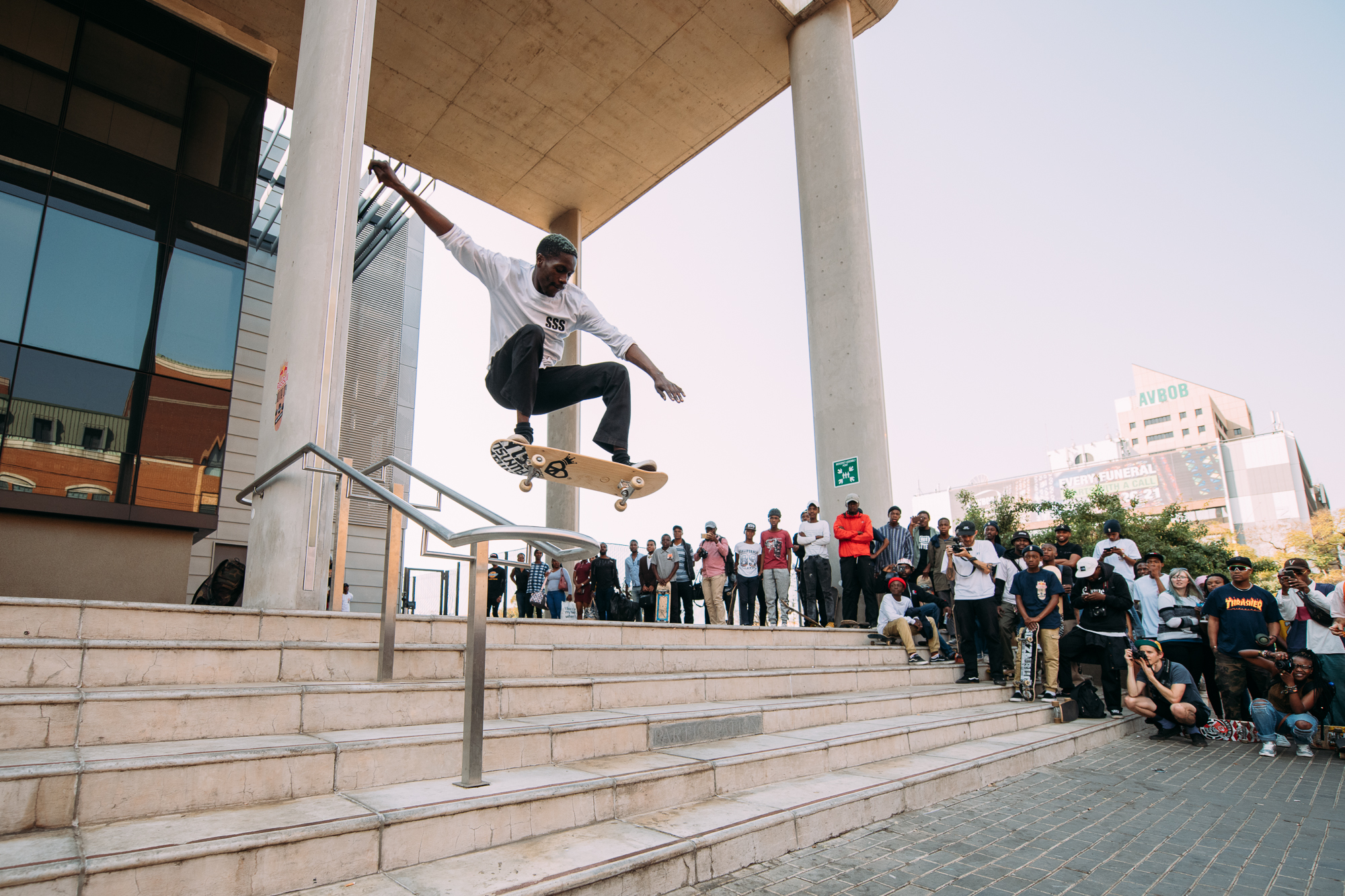 Backed up by another.

Close calls.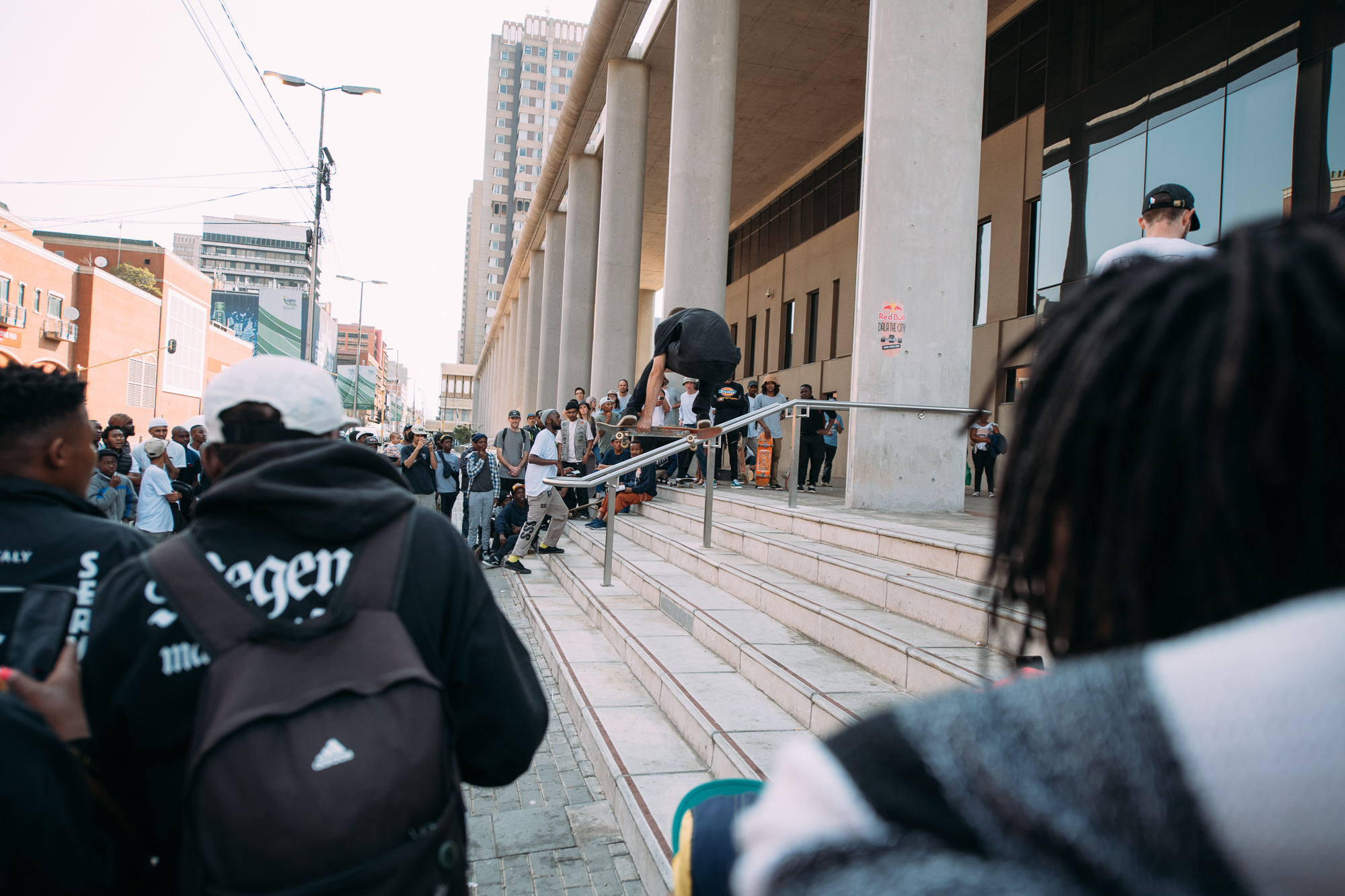 Melon grab.

Noseslide to land on a loose wayward board, decks were flying everywhere.

Judging was tough! Wandile Msomi was one of the judges and he had his hands full trying to keep track of everything.
Spot 6 – Church Square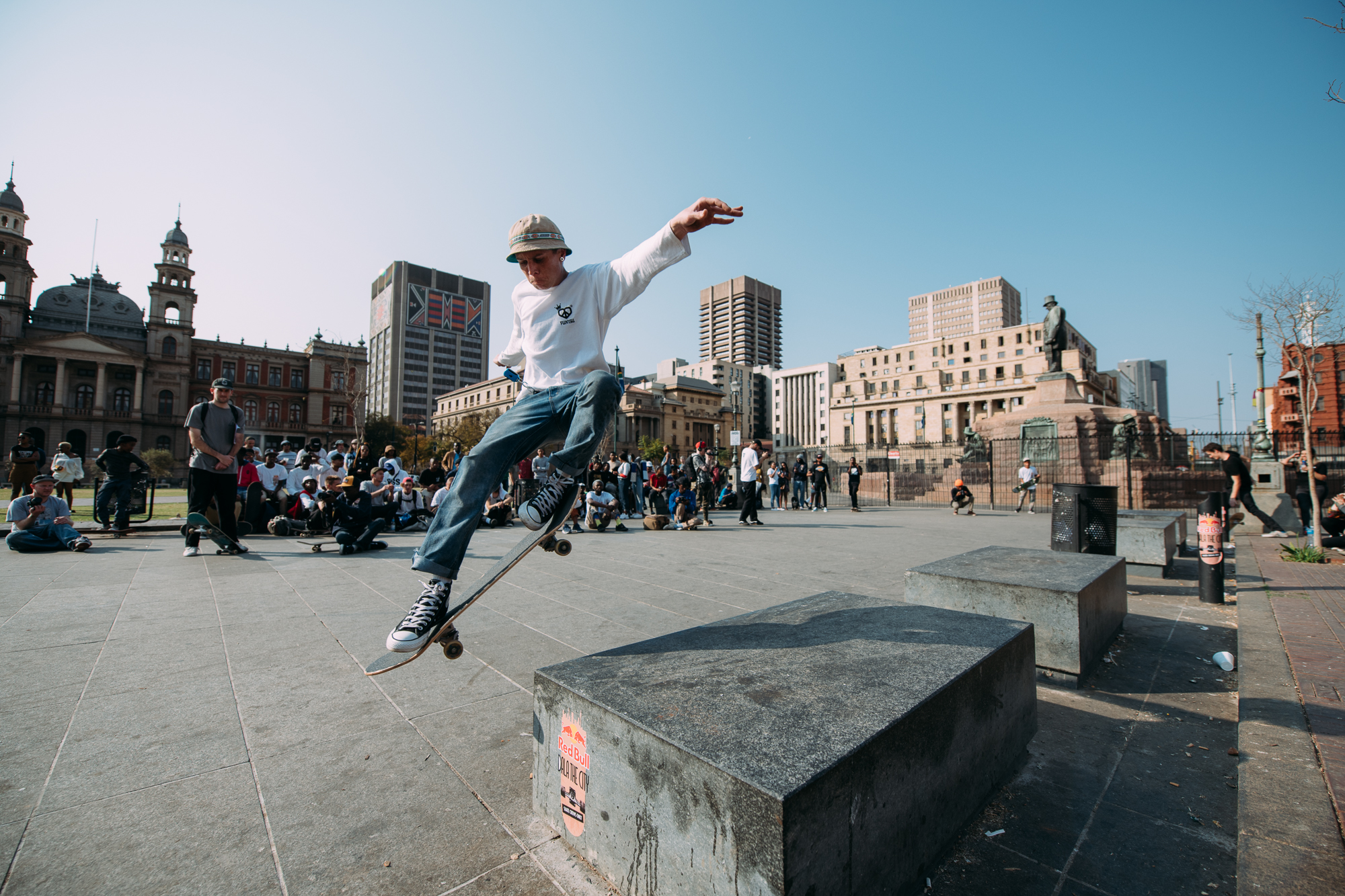 Slappy front nose 270 (Pretzel).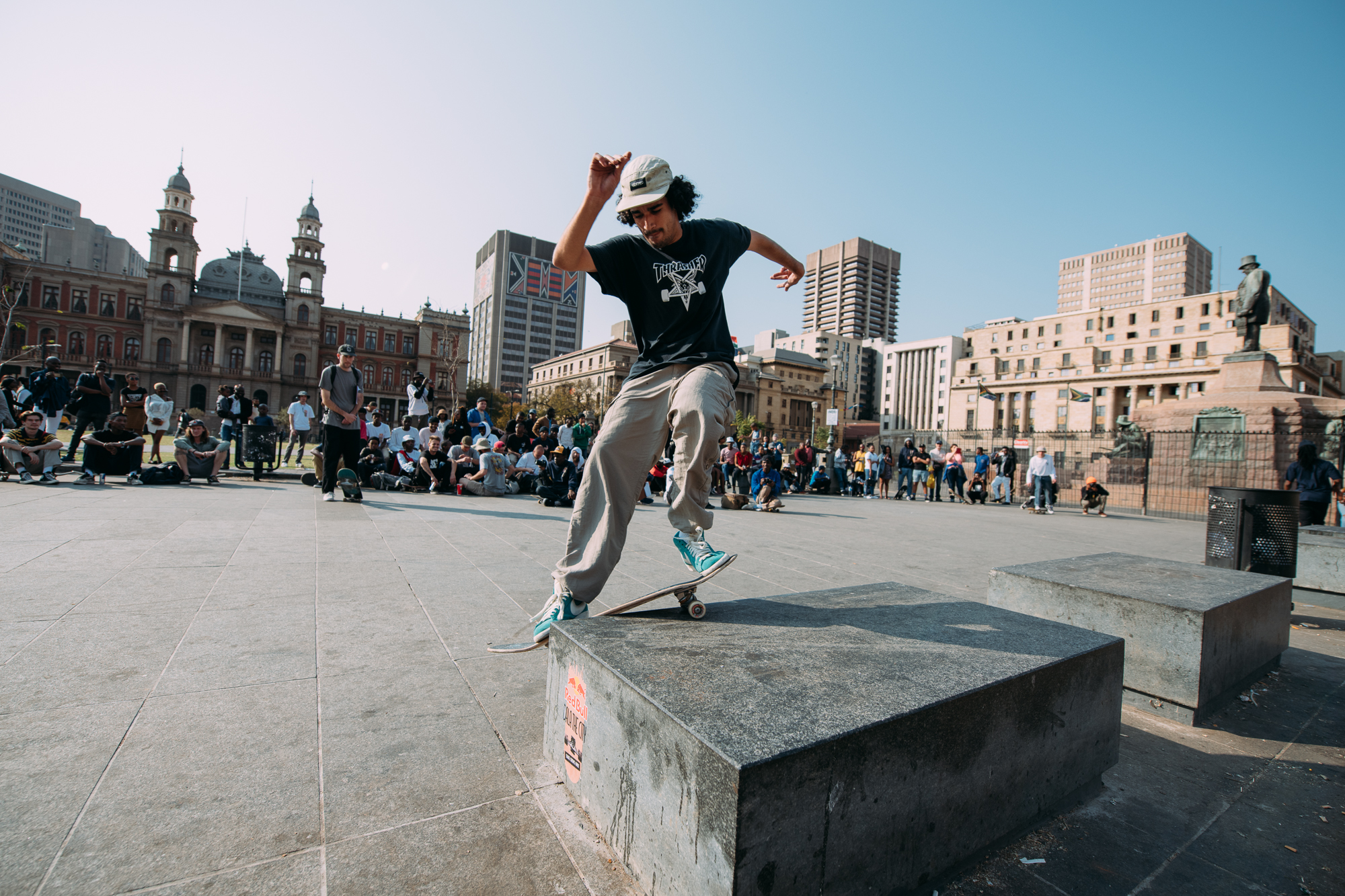 Front smith.

Multiple generations of skateboarders were there.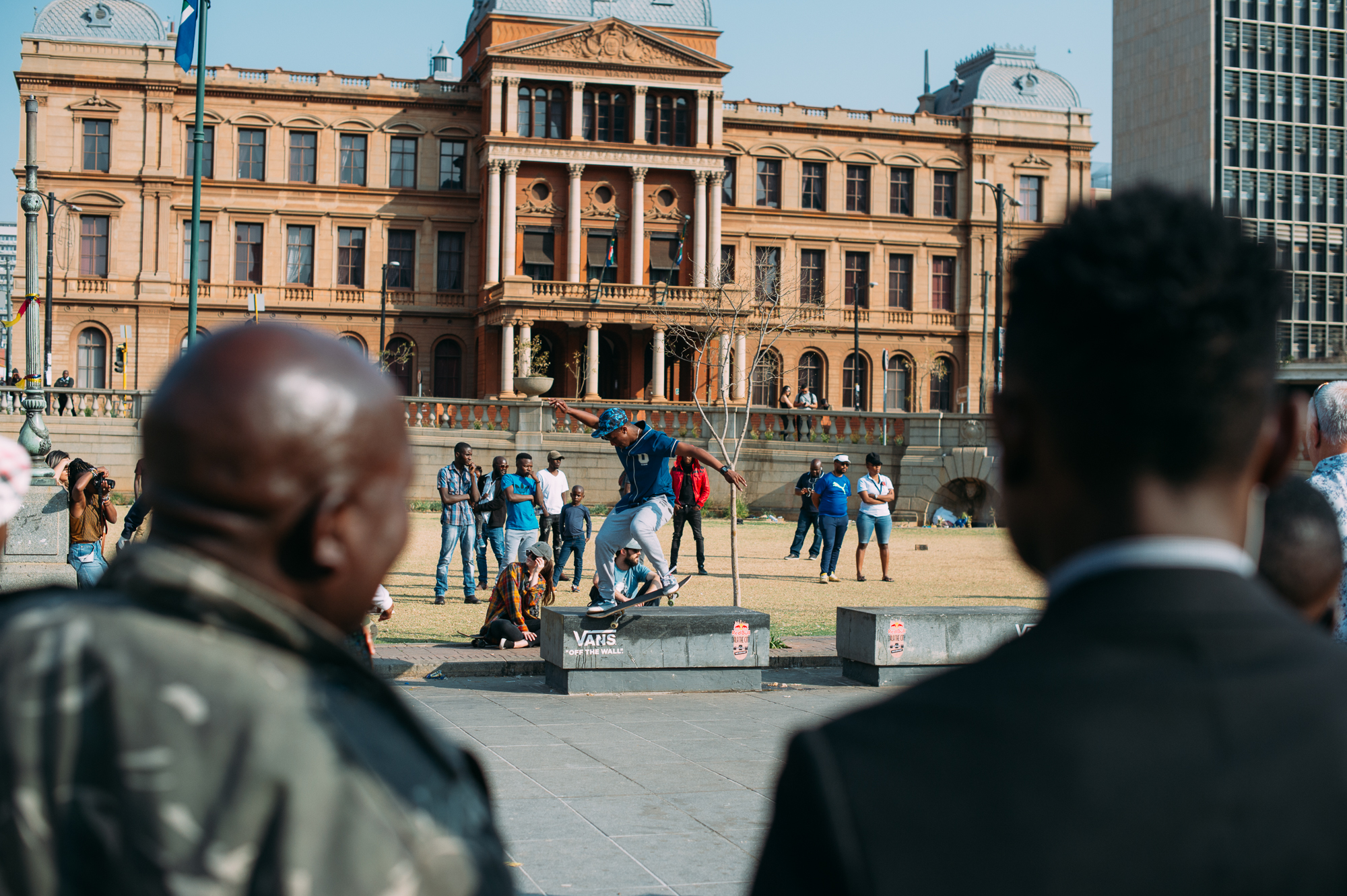 Crooked grind.

Team support.

Big posse!

Podium hype!

Celebrations.

There were many individual stars throughout the day. Shaun Burger from Slappy killed it consistently, Tyresse Adams from Twenty Skeight had crazy technical ledge moves and Daniel Miltiadou from Veg Squad adapted well to different types of spots. But in the end it all came down to which crew had most of their participants perform well overall, during the 12 heats at the 6 different spots.
1st Place – Skate Society Soweto
2nd Place – Veg Squad
3rd Place – Twenty Skeight